Arizona Diamondbacks
Arizona Diamondbacks
Big Unit enshrined into Hall of Fame
Published
Jul. 26, 2015 6:54 p.m. ET

COOPERSTOWN, N.Y. -- The Arizona Diamondbacks have a Hall of Famer.
Randy Johnson was one of three pitchers to become dominant after trades who on Sunday were enshrined in the Baseball Hall of Fame.
The towering left-hander, nicknamed the Big Unit, was inducted with Pedro Martinez, John Smoltz and catcher-turned-second baseman Craig Biggio. The foursome basked in the moment, with at least 40,000 fans cheering them one more time.
"At 6'10", a towering and intimidating lefthander whose crackling fastball and devastating slider paralyzed hitters for more than two decades," Johnson's Hall of Fame plaque reads.
Johnson, the tallest player elected to the Hall of Fame, gave special thanks to his parents. His father died in 1992. His mother, Carol, was watching from the front row.
"Thank you, mom. You're the Hall of Famer," Johnson said.
Johnson became a 20-game winner in 1997 and won four consecutive Cy Young awards with the Diamondbacks after he joined them in 1999. Johnson led Arizona to the World Series championship in 2001. He is the franchise's first Hall of Famer.
Johnson finished with 303 victories in 22 seasons. His 4,875 strikeouts rank No. 2 behind Nolan Ryan's 5,714, and his 10.61 strikeouts per nine innings is tops on the career list.
Johnson reached the pinnacle of his career with the Diamondbacks. In 2001, he went 21-6 in the regular season and 3-0 in the World Series against the Yankees, sharing Most Valuable Player honors with Curt Schilling and leading Arizona to the title in the team's fourth year of existence.
Johnson called his time with the Diamondbacks "career-changing" during his induction speech and listed the 2001 World Series as the career accomplishment that "far outweighs" all others.
Johnson was elected in early January. He received 534 of a possible 549 votes (97.3 percent), in his first year of eligibility. It was the eighth-highest percentage in history.
Playing through an era tainted by steroids and ruled by offense -- compliments of bulked-up sluggers, a smaller strike zone and smaller ballparks -- Johnson, Martinez and Smoltz proved indomitable. They combined for 735 wins, 11,113 strikeouts and nine Cy Young Awards.
Remarkably, all three pitchers didn't stick around with their first clubs very long. Drafted by Montreal, Johnson made the Expos' roster in 1988 and midway through the 1989 season was traded to the Seattle Mariners.
Smoltz, signed by his hometown Detroit Tigers after being selected on the 22nd round of the 1985 amateur draft, was dealt to Atlanta for veteran Doyle Alexander in August 1987. And the Dodgers, thinking he might be too fragile at 5-foot-10 and 170 pounds for the rigors of the game as a starter, traded Martinez to Montreal after the hard-throwing right-hander with the pinpoint control had a solid rookie season in the bullpen.
On this day, that was ancient history.
The Associated Press contributed to this report.
---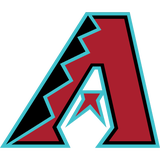 Get more from Arizona Diamondbacks
Follow your favorites to get information about games, news and more
---