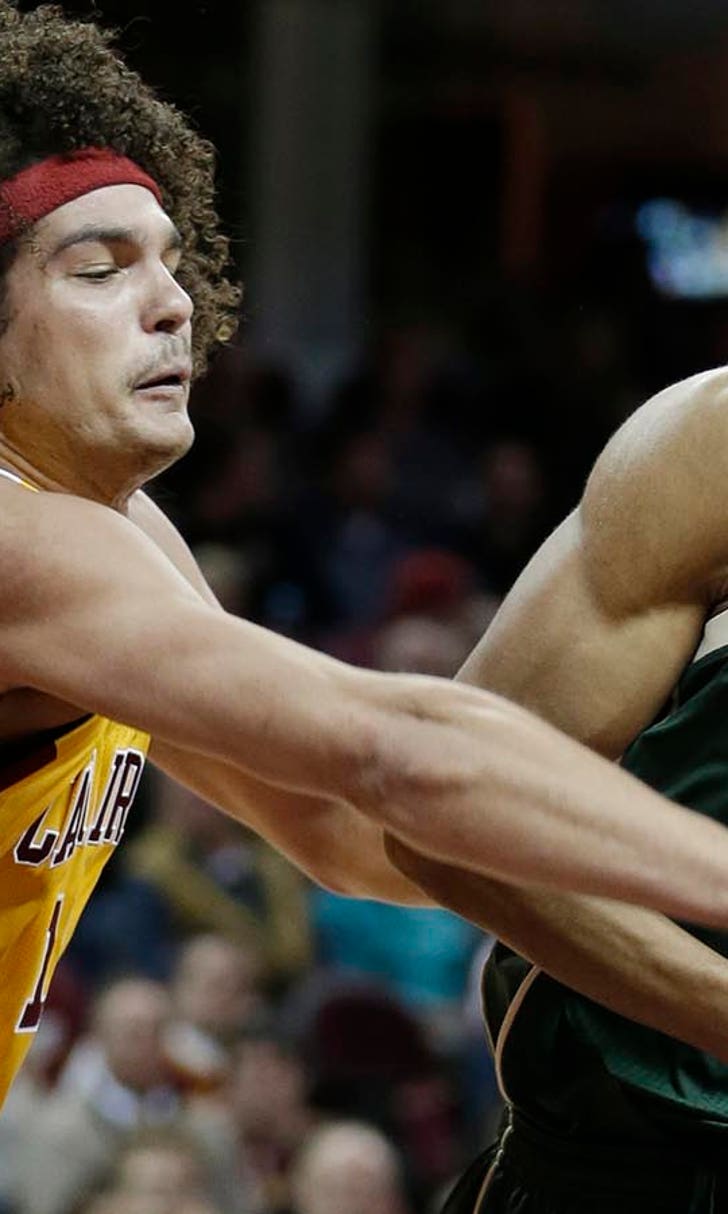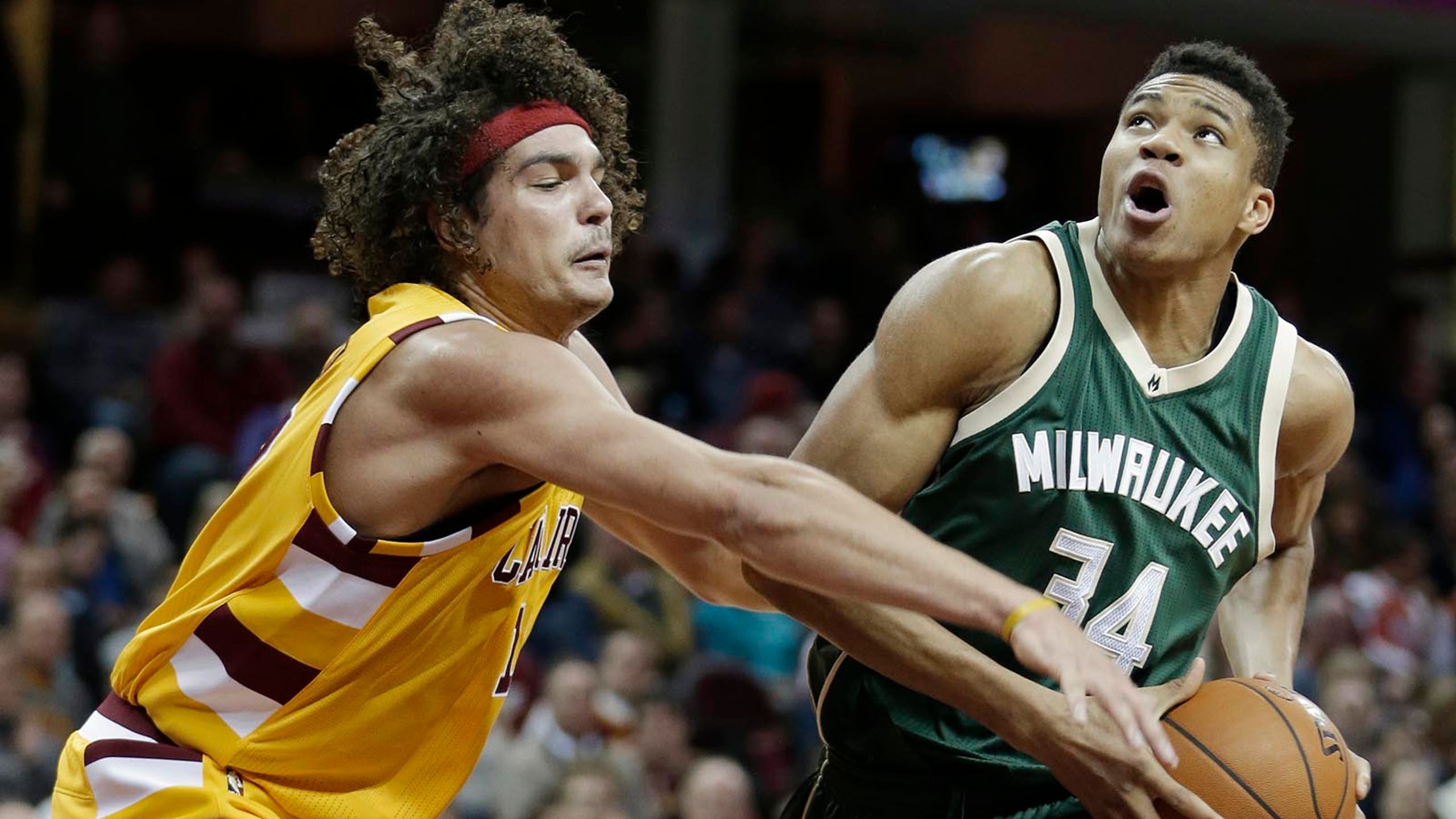 Big game for Bucks' Antetokounmpo in loss to Cleveland
BY foxsports • November 19, 2015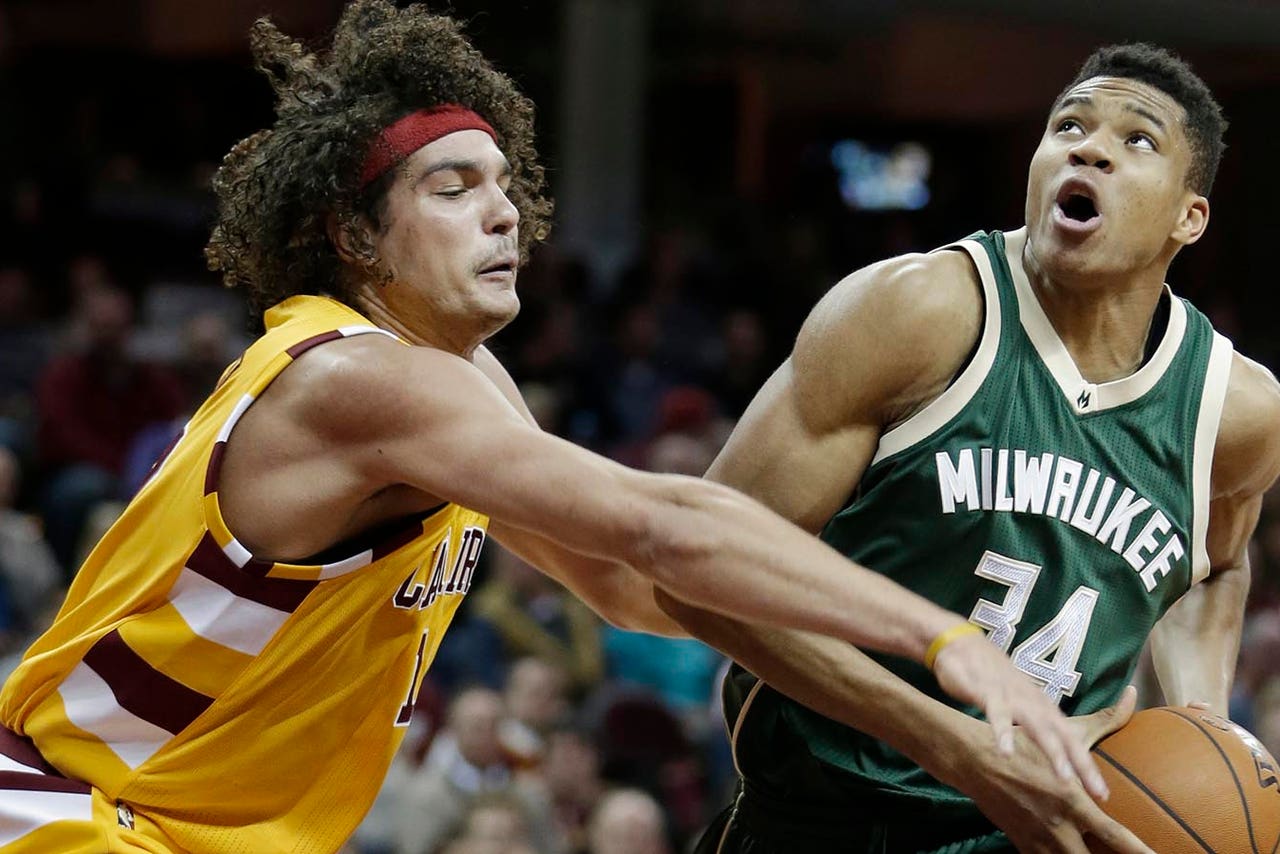 CLEVELAND -- The Cleveland Cavaliers are apparently good listeners.
After LeBron James and coach David Blatt questioned their toughness following two straight losses, the Cavaliers looked more like the best team in the Eastern Conference on Thursday night.
James scored 27 points, and Kevin Love added 22 points and 15 rebounds in a 115-100 victory over the Milwaukee Bucks.
"This is how we need to play," James said. "There's no ifs ands or buts. I think we answered the call on what we talked about. We're just trying to get better."
Blatt gave credit to the players.
"It's not about what I said, it's about what they did," Blatt said. "I thought those guys came with a real purpose tonight. You saw it on them. You saw it in their approach. We were sharp and we were aggressive and we were physical and we were pretty tough."
J.R. Smith added 18 points to help the Cavaliers improve to an East-best 9-3.
Cleveland avenged a double-overtime loss in Milwaukee on Saturday night.
Giannis Antetokounmpo scored a career-high 33 points for Milwaukee, and the Bucks rallied from a 21-point deficit in the second quarter to cut the lead to 84-79 late in the third.
Anderson Varejao, who came off the bench to score nine points, helped Cleveland build the lead to 97-84. James scored six points and Love had a three-point play in that stretch.
Antetokounmpo was 12 of 15 from the field and made all eight of his free throws. Greg Monroe scored 17 points, and Khris Middleton added 15 for Milwaukee.
After losing to the Bucks on Saturday, Cleveland blew a 10-point lead in the fourth quarter Monday night in a loss to Detroit.
James set the tone early when he tore a rebound away from Antetokounmpo and went up for an easy basket.
Cleveland used a 27-11 run to take a 63-42 lead late in the second quarter. The Bucks cut into the lead throughout the third quarter, but the Cavaliers regrouped.
Jabari Parker returned after missing a game because of a sprained right foot and scored 14 points.
Cavaliers point guard Mo Williams missed the game because of a sore right leg and center Timofey Mozgov strained his right shoulder in the second quarter and didn't return.
"One thing you can't control is injuries but one thing you can control is how you play with the guys who are out there," James said. "We got a huge boost from Andy. We expect that out of him."
Bucks coach Jason Kidd was disappointed his team couldn't finish off the comeback.
"This is kind of what happened in Washington," he said. "We cut it to two or five points, then the floodgates opened for them."
Milwaukee had a franchise-low 22 rebounds.
---
---