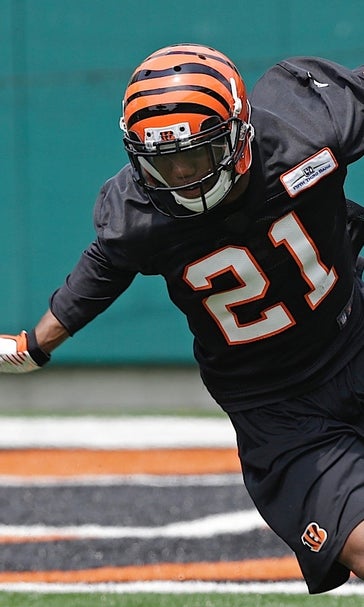 Bengals sign top pick Dennard
June 12, 2014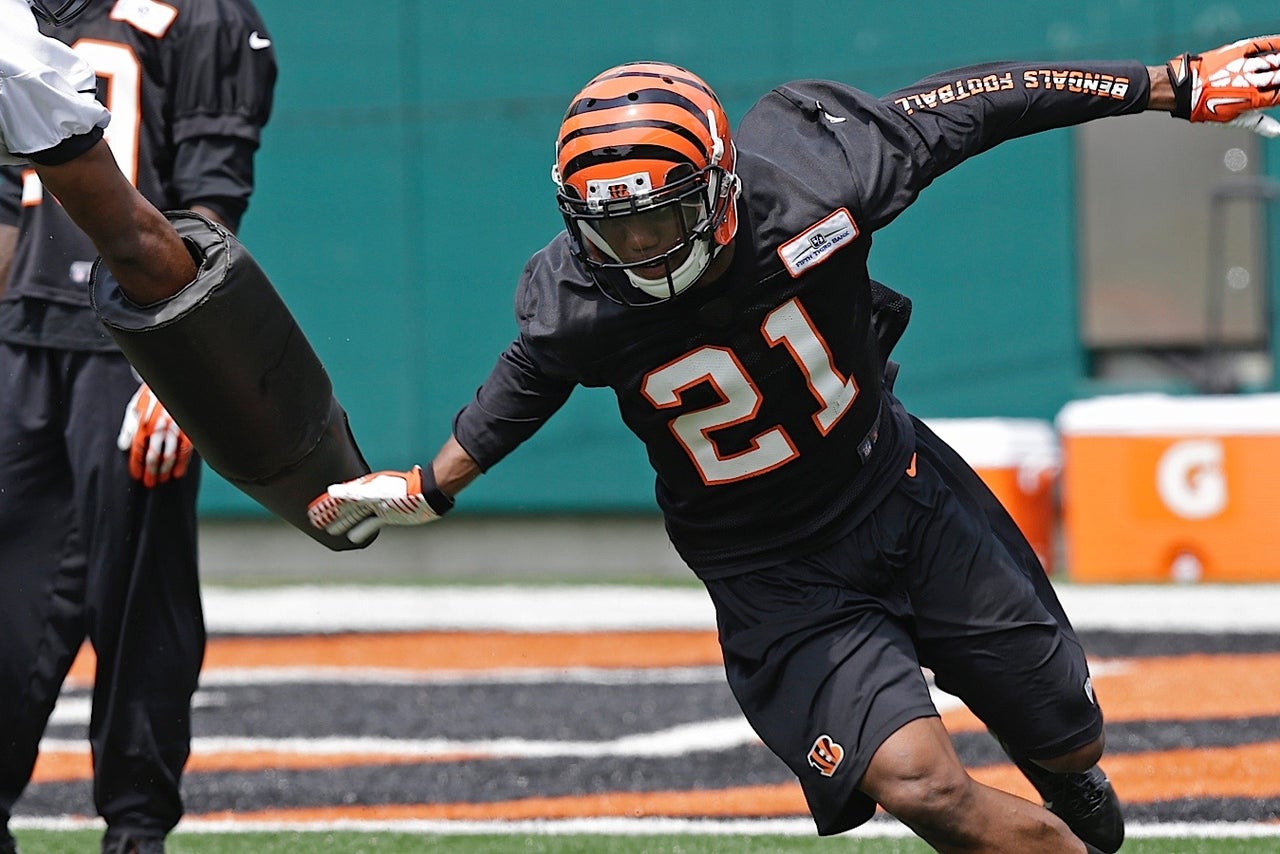 CINCINNATI -- Bengals first-round draft choice Darqueze Dennard signed his rookie contract Thursday to complete the team's negotiations with its 2014 draft class.
The Bengals chose the cornerback from Michigan State with the 24th overall pick in last month's draft. He is the sixth first-round defensive back on the Bengals' roster; Leon Hall (2007) and Dre Kirkpatrick (2012) were Cincinnati draft picks, while Terence Newman (2003), Adam 'Pacman' Jones (2005) and Reggie Nelson (2007) have joined the Bengals after starting their careers elsewhere.
Dennard's contract is a four-year deal and is expected to be worth approximately $8 million, per his slotting in the draft. Defensive end Dee Ford signed a 4-year, $8.15 million deal with Kansas City as the No. 23 pick, while San Diego and cornerback No. 25 pick Jason Verrett agreed to a 4-year, $7.88 million deal.
The Bengals wrapped up a three-day mandatory mini-camp on Thursday. They have one more week of organized team activities (OTA) before the offseason workout program ends. The first training camp practice is tentatively scheduled for July 24. The Bengals open up the preseason schedule Aug. 7 at Kansas City.
"Of course it's great to have all this (class) done well before we come back for training camp," said head coach Marvin Lewis. "As for Darqueze, he's been everything we hoped he would be to this point. He's a great talent. He played in a big-time pressure defense at Michigan State and he's not afraid to be out there (in coverage) by himself. And as we knew he would, he conducts himself every day as a mature pro who wants to get better every day."
Dennard won the Thorpe Award last year as college football's top defensive back, was a first-team All-American choice by USA Today and helped Michigan State to a final ranking of No. 3 with a 13-1 record that included winning the Big Ten and Rose Bowl championships. The Spartans were ranked No. 1 nationally in yards allowed and as well as third-down conversion rate.
Dennard has been working in full rotation with the other defensive backs during practices. The Bengals were ranked third in total defense and fifth in points allowed last season.
"Basically, I look at it (the defense) as a Lamborghini, got all the tools to be great, it's one of the fastest cars," said Dennard on Tuesday. "Really don't need me but I am just here to add a little more to it. We got a lot great players around. The defensive line, lot of great players, linebackers, as well as the secondary. It's a deep group at all the positions. I'm just trying to find my way and help out the best I can. It's a great defense already I'm just here trying to help out."
Newman and Jones are the top two cornerbacks at this point, with Kirkpatrick and Dennard behind them. Hall is continuing to rehab from a torn Achilles suffered at Detroit last Oct. 20.
"Starting a rookie at corner, it depends on the person," said defensive backs coach Vance Joseph. "Darqueze is a very mature person. He's an achiever also. From high school to college, he's been a winner. His personality, his skill set, I would feel fine starting him. But he's got to earn it. We've got Leon Hall here. We've got Terence Newman. We've got Adam Jones. We've got Dre Kirkpatrick. He's got to earn it."
---