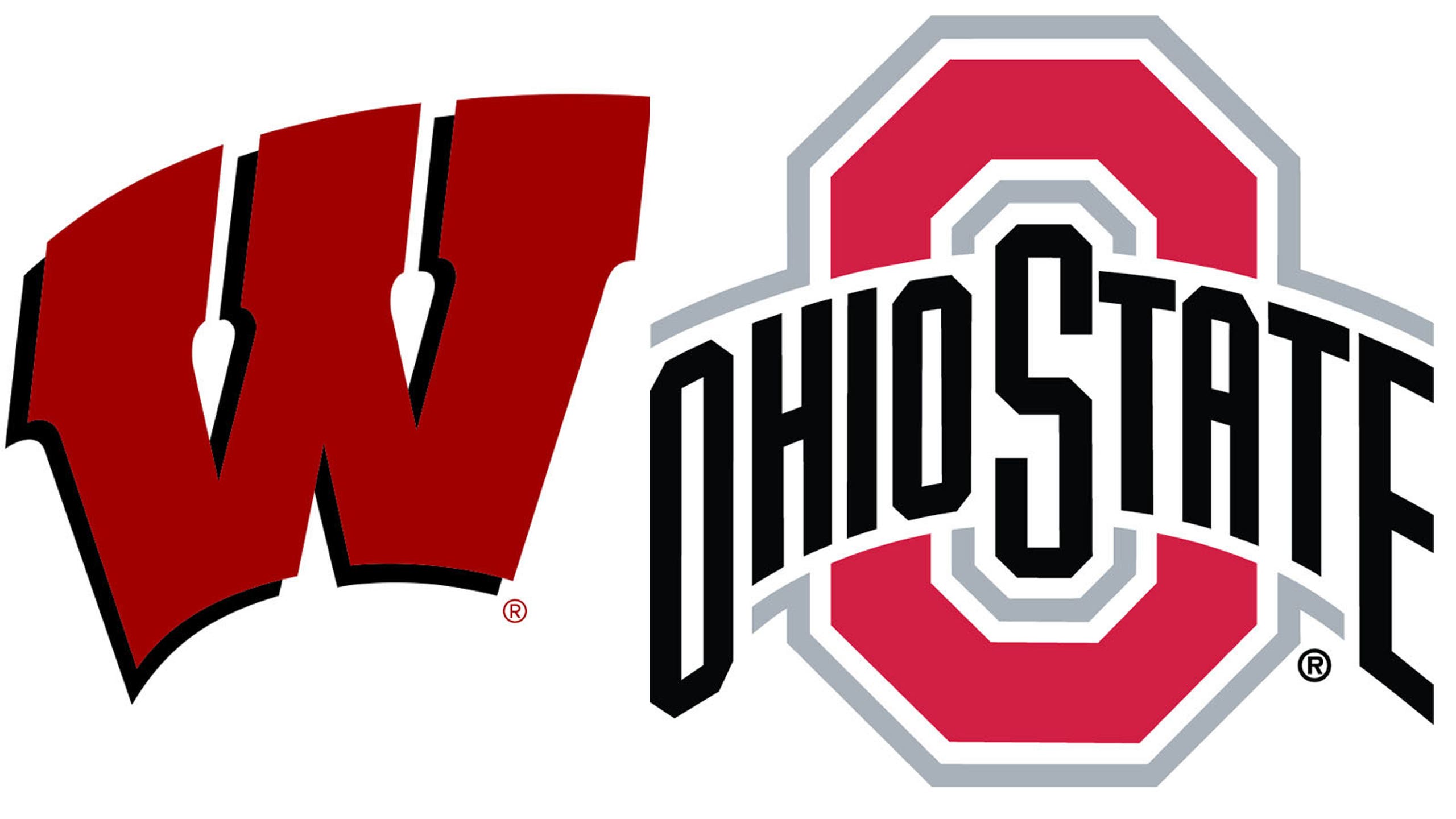 Badgers predictions: Game 6 vs. Ohio State
BY foxsports • October 13, 2016
After a week off, the Wisconsin Badgers are back and so are the weekly predictions.
In the previous five Wisconsin games, the selections from around the web have been pretty unanimous each week (and the predictors have been nearly wrong more than right as LSU and Michigan State were favorite selections).
Last time out, only one national analyst thought the Badgers could beat Michigan. This week, that number is two as UW gets ready to face No. 2 Ohio State. I guess that "bump" is for home-field advantage.
Even Wisconsin fans seem less confident this week than against previous ranked foes.
We'll see how it plays out at Camp Randall Stadium under the lights. Until then, here's this week's predictions from around the web and Twitter:
FOXSports.com's Bruce Feldman: Ohio State 20, Wisconsin 6. "I know Justin Wilcox's D has been very stout and the Badgers have won the last six matchups of Top 10 teams at Camp Randall Stadium. But OSU's O-line has been terrific (only 9 TFLs allowed, fewest in the nation), and I expect QB J.T. Barrett to be much sharper in the passing game after an off-day against Indiana."
FOXSports.com's Stewart Mandel: Ohio State 27, Wisconsin 10. "The atmosphere at Camp Randall should be electric, and the Badgers' defense can definitely give J.T. Barrett and the Buckeyes trouble. But the Buckeyes' defense has been every bit as dominant. Wisconsin, minus its usual powerful rushing attack, will struggle to score."
The Associated Press' Ralph D. Russo: Ohio State 28, Wisconsin 16.
Both Big Ten Network analysts pick Ohio State to win. Tom Dienhart sees it Ohio State 30, Wisconsin 13 while Brent Yarina has it Ohio State 20, Wisconsin 10.
All four Athlon Sports analysts have Ohio State winning.
The Whatifsports.com simulation has an average score of Ohio State 27.9, Wisconsin 23.0 with the Buckeyes winning 65.3 percent of the time.
Pete Fiutak of Collegefootballnews.com: Wisconsin 20, Ohio State 17. "Wisconsin will look great defensively, swarming around Barrett and Mike Weber while forcing the Buckeyes to start pressing a bit. If you thought Wisconsin was ultra-conservative before, it'll be extra careful this week against the attacking Buckeye D that makes a living off of making other teams screw up. There won't be any running game, but Wisconsin will own the field position battle in the second half to squeak out a classic at home."
Jeff Bartl of Campus Insiders: Ohio State 38, Wisconsin 21. "Barrett throws for two touchdowns, Samuel and Weber run for one each and the defense intercepts Hornibrook twice in Ohio State's statement victory."
Six of seven analysts at USAToday.com pick Ohio State to win. The lone person to take Wisconsin is Dan Wolken.
All four analysts at The Sporting News are taking Ohio State over Wisconsin.
David Jablonski of the Dayton Daily News: Ohio State 30, Wisconsin 15
The Oklahoman's Berry Tramel: Ohio State 29, Wisconsin 17
Rich Cirminiello of Campus Insiders: Ohio State 26, Wisconsin 17. "Wisconsin must unleash Corey Clement, but the ground game is norming an uncharacteristic 3.8 yards a carry, a situation unlikely to change versus the Ohio State front wall. And while the Buckeye offense could misfire, like it occasionally did last week against Indiana, J.T. Barrett and running back Curtis Samuel will eventually break through to give their team some much-needed breathing room in a tight and physical alley brawl."
Brian Pedersen of Bleacher Report: Ohio State 27, Wisconsin 13. "Wisconsin's defense has been tremendous in allowing 12.2 points per game, and if it could put together some semblance of a consistent offense, the Badgers would be unbeaten. A week off wasn't long enough to find a magic fix or construct a game plan to slow down Ohio State's steamrolling offense."
All seven analysts at SI.com are predicting an Ohio State victory.
All seven CBSSports.com analysts are picking Ohio State to win. For what it is worth, five of the seven do believe Wisconsin will cover a 10.5-point spread.
Bill Connelly of SB Nation: His S&P+ projection has it Ohio State 29.8, Wisconsin 16.3.
Sean Martin of the Albany Times-Union: Ohio State 21, Wisconsin 16.
Jeff Taviano of The (Delaware) News Journal: Ohio State 33, Wisconsin 18.
The Sports Xchange: Ohio State 23, Wisconsin 21.
Doug Bean of The Sports Xchange: Ohio State 24, Wisconsin 17.
All five of the ESPN.com Big Ten contributors picked Ohio State to win.
Each of the five writers at MLive.com think Ohio State will win.
All three analysts at FootballScoop.com went with Ohio State as the winner.
Dave Heller is the author of the upcoming book Ken Williams: A Slugger in Ruth's Shadow as well as Facing Ted Williams Players From the Golden Age of Baseball Recall the Greatest Hitter Who Ever Lived and As Good As It Got: The 1944 St. Louis Browns
---
---