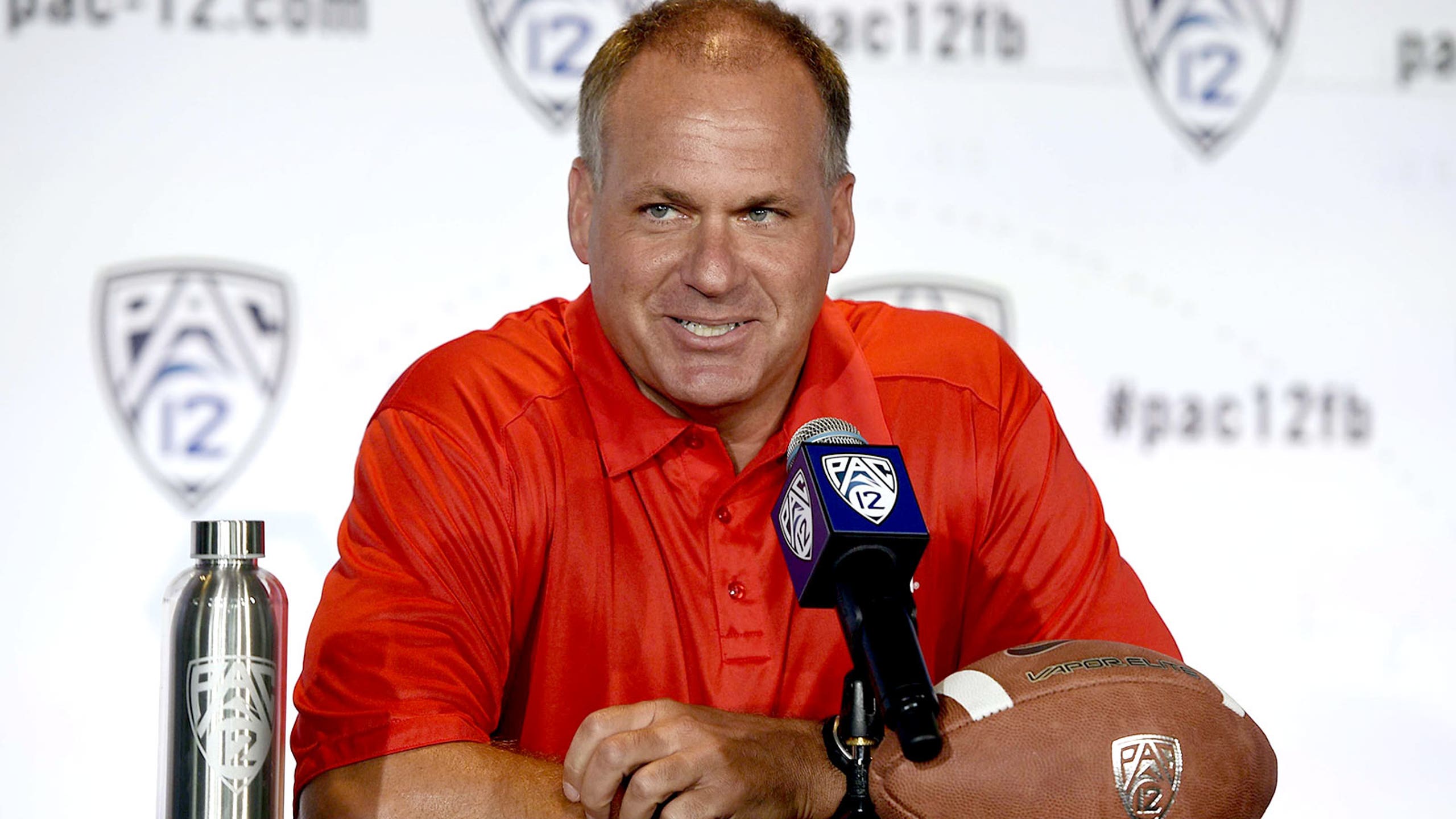 Arizona's Rodriguez looking for 'sense of urgency'
BY foxsports • August 10, 2014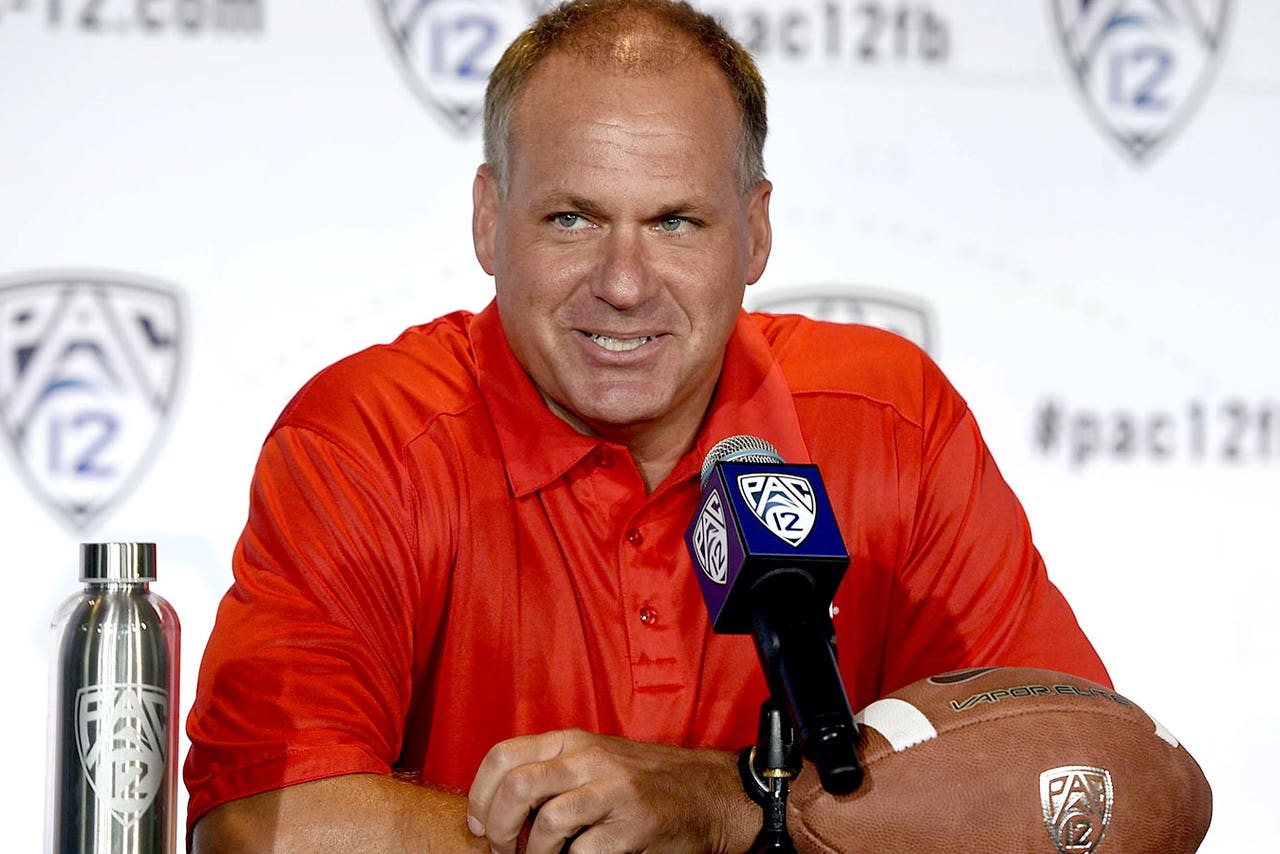 TUCSON, Ariz. -- One week is in the books, and less than three weeks remain before the Arizona Wildcats' season-opener. Coach Rich Rodriguez, naturally, isn't comfortable. It's a race against time in a no-huddle world.
"I don't think we have the sense of urgency all the time that we should," Rodriguez said after Saturday night's open practice at Arizona Stadium.
The coaching staff does. Rodriguez said some of his players do, but "I've got to get everybody to have that same sense of urgency. But that's natural as camp goes on. They just try to get through that practice as opposed to getting ready for a game."
More importantly, he said, a lot of work has been done and his team got better in the past week.
It sure beats the alternative as UA prepares for its opener vs. UNLV on Friday, Aug. 29.
Rodriguez said he'll figure out his top two quarterbacks by the end of the coming week, although, based on reps Saturday, redshirt freshman Anu Solomon is No. 1, followed by senior Jesse Scroggins. Junior college transfer Jerrard Randall, who began his career at LSU, looks to have fallen to No. 3.
"His world is spinning every which way right now," Rodriguez said of Randall. "He's obviously got some talent. What I like is that it does bother him if he does make a mistake. It bothers him a great deal."
Too many mistakes, however, become a problem.
Sophomore quarterback Connor Brewer also seems to fighting an uphill battle, although Rodriguez said Arizona's hot-button position is still up for grabs, adding that he'll "flip guys around" in terms of depth in the coming week(s).
"It's based on performance," he said. "What we can't have are egregious errors (or) brain spasms. That part is frustrating. But we aren't getting as many repeat mistakes. We do put a lot on the quarterback's plate."
Rodriguez wants to put as much pressure as possible on the quarterbacks in practice so games are much easier to handle. It's about getting that "sense of urgency" to improve and move forward.
He said the quarterbacks have taken to his coaching, which helps.
"They haven't got a choice," he said. "I don't see anybody crying in their pillow."
Sunday he won't have to be concerned with that. The team won't be on the field; instead, it will review tape and have team meetings. As Rodriguez said there "are no vacations."
"I'm sure our guys are a bit leg-weary and mentally weary," Rodriguez said of the first week of practice. "I feel great. I could have another practice, but the truth is I think our guys need a day off from practice."  
*Defensive lineman Reggie Gilbert is out with a foot injury. His return is unknown. Several players sat out the scrimmage with various ailments.
*Junior running back Jared Baker, returning from an ACL injury suffered against Arizona State last season, appeared to get a little banged up on a running play midway through practice. He spent most of the remainder of the practice walking it off, although the seriousness of any injury wasn't immediately known.
*Junior college transfer Antonio Smothers Jr., was probably the most popular Wildcat after Saturday's practice. As part of the linebacker group, he caught a punt, preventing the team from having to run at least five wind sprints at practice's end. "I didn't think he'd catch it," Rodriguez said. "It was the worst technique, but he got the job done."
*Nathan Eldridge, an offensive lineman from Boulder Creek High in Anthem, attended the practice and committed to Arizona afterward, according to Scout.com. He is rated as a three-star recruit by Scout.
Follow Steve Rivera on Twitter
---