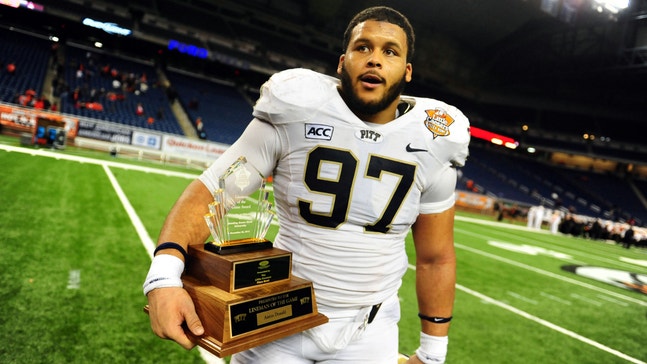 ACC primed for busy NFL Draft weekend
Published
May. 8, 2014 12:59 p.m. ET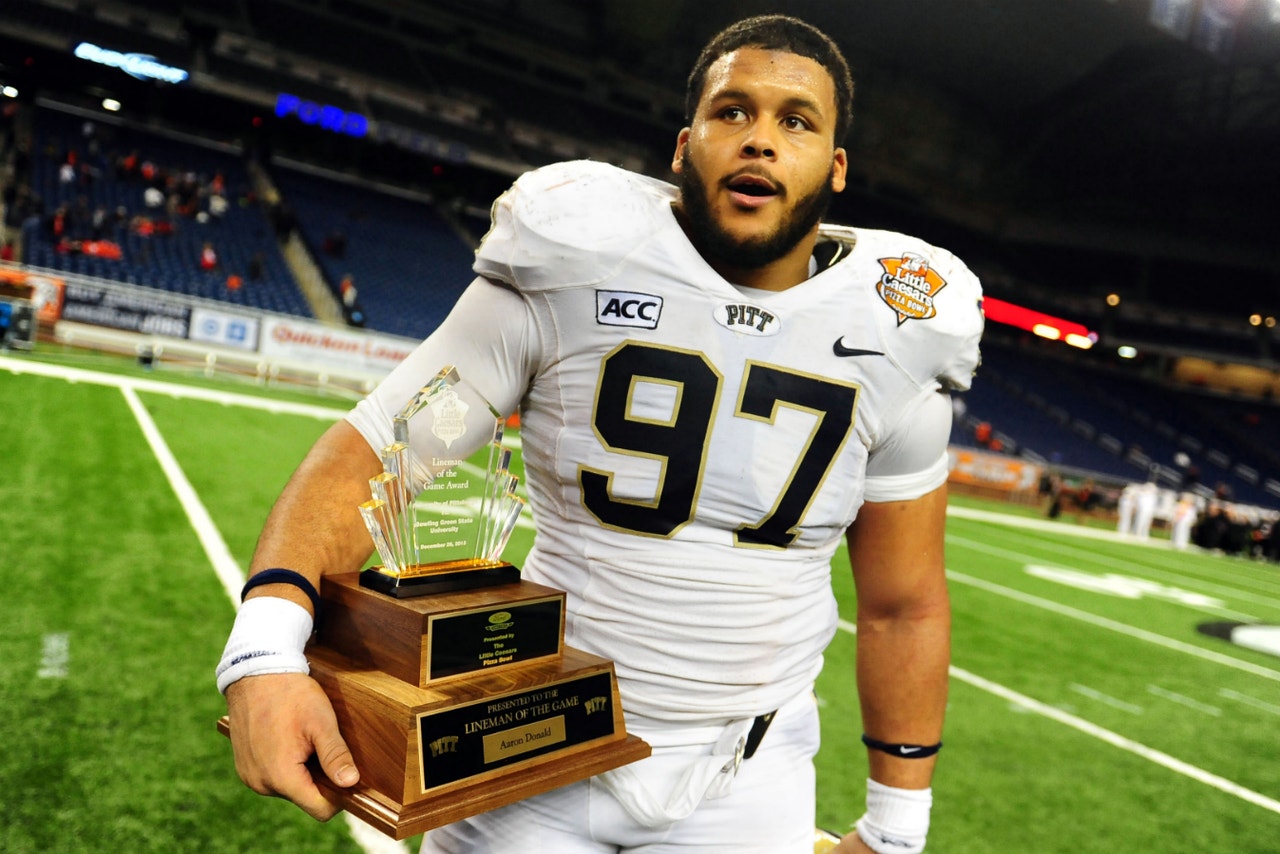 Until this year, the ACC's only real claim to fame among the power conferences was that it gets players drafted -- 51 first-round NFL Draft picks since 2005, second-most among power conferences (behind only the SEC).
But when Florida State won the national title in spite of losing 13 draft picks the year before, it's clear that there's at least one team in the league that can both win AND get players drafted. This won't be that kind of year for the ACC, although the league still has some of the draft's top talent when things get underway tonight in Radio City Music Hall.
The ACC is almost certainly not going to pass its record of 12 first-round picks that it set in 2006. (OK, it's not.) But there will be five ACC players in attendance tonight, all likely first-rounders, with two more watching from home that should go in the first round as well.
While some will only have to sit back and get comfortable until their names are called, some prospects might be a little bit more on edge than others.
Sammy Watkins, WR, Clemson
Eric Ebron, TE, UNC
Aaron Donald, DT, Pittsburgh
Kyle Fuller, DB, Virginia Tech
Morgan Moses, OL, Virginia
Kelvin Benjamin, WR, Florida State
Timmy Jernigan, DT, FSU
The Hotness: Aaron Donald/Morgan Moses. It's almost as if NFL scouts finally realized how good Aaron Donald is. Luckily, they might have done it just in time to draft the dominant Pittsburgh tackle as high as he should go. Moses is also shooting up draft boards because of his physical ability -- thought of as a fringe first-rounder, there are so many teams picking late in the first round in need of a tackle that Moses will likely go in that range, if not before.
Wild Card: Timmy Jernigan. He has top-round talent, there's no doubt. But when his was among the at least 10 samples flagged from the NFL Combine (his for being a diluted sample), that's going to affect your stock. Particularly when the news comes out this late and Donald is getting such a boost in his stock. But Jernigan is downright dominant, and his is a skill set that doesn't come around every day. More likely than not, teams will look past it. But will he have to wait until after the first round?
Jeremiah Attaochu, DE/LB, Georgia Tech
Andre Williams, RB, Boston College
Kareem Martin, DE, UNC
Devonta Freeman, RB, Florida State
Bashaud Breeland, DB, Clemson
The Hotness: Jeremiah Attaochu. His work ethic and passion for the game were never in question. Neither was his versatility (he played linebacker until last year). Then he blew everyone away during Georgia Tech's pro day. He's a name that will likely be called sooner than expected.
Wild Card: Bashaud Breeland. Of the Clemson Tigers' three prospects who left school early to enter the draft, Breeland was perhaps the most head-scratching among them. Unfortunately for Breeland, this is a deep draft class when it comes to defensive backs, and that doesn't help. But teams like his athleticism and aggression. They still view him as raw. Will it be enough? Seems like there's a wide range for where he could be picked.
Lamarcus Joyner, DB, Florida State
Terrence Brooks, DB, Florida State
Russell Bodine, OL, UNC
Telvin Smith, LB, Florida State
Christian Jones, LB, Florida State
James Gayle, DE, Virginia Tech
Antone Exum, DB, Virginia Tech
Logan Thomas, QB, Virginia Tech
Jemea Thomas, DB, Georgia Tech
Ross Cockrell, DB, Duke
Martavis Bryant, WR, Clemson
Tom Savage, QB, Pittsburgh
Devin Street, WR, Pittsburgh
Dontae Johnson, DB, NC State
Tajh Boyd, QB, Clemson
Brandon Thomas, C, Clemson
Brent Urban, DE, Virginia
Seantrel Henderson, OL, Miami
The Hotness: Tom Savage/Logan Thomas. In a draft where there are a lot of quarterbacks, but not a lot of elite ones, these two are shooting up the draft boards largely because of their physical skills. And, presumably -- particularly in the case of Thomas -- because scouts are in love with their measurables and their pro day/combine/what have you. If you'd watched them for years, as many ACC fans have, you'd be left scratching your head. Either way, it's possible a team takes an earlier-than-expected flyer on one -- or both -- quarterbacks. If either were drafted before Tajh Boyd, it would seem ridiculous. But the NFL Draft is often ridiculous.
Wild Card(s): Plenty. A ton, in fact. Telvin Smith and Christian Jones were among the players who reportedly failed drug tests at the NFL Combine in February, and that news was just released this week. But both are plenty talented, and while they might fall a round or two, it's not likely to affect either's stock in a huge way. But Seantrel Henderson, who was already a fringe prospect due to quitting during Miami's pro day workout (because of dehydration), reportedly was on that list as well. That's not good for a guy who has all the athletic gifts needed to succeed an was once a top prospect out of high school.
Also, Clemson's Brandon Thomas was projected at the higher end of this spectrum before tearing his ACL in a team workout a few weeks ago. Just a terribly unfortunate situation and one reason some prospects are opting out of those workouts.
James Hurst, OL, UNC
Michael Campanaro, WR, Wake Forest
Nikita Whitlock, DT, Wake Forest
Tre Boston, DB, UNC
Jay Bromley, DT, Syracuse
Brandon Watts, LB, Georgia Tech
Stephen Morris, QB, Miami
James Wilder Jr., RB, Florida State
Bryn Renner, QB, UNC
Brandon Linder, OL, Miami
Bryan Stork, C, Florida State
Jack Tyler, LB, Virginia Tech
Matt Patchan, OL, Boston College
Kevin Pierre-Louis, LB, Boston College
Chad Abram, Florida State
Marquis Spruill, LB, Syracuse
Asa Watson, TE, NC State
Kenny Anunike, DE, Duke
Pat O'Donnell, P, Miami
Erik Swoope, TE, Miami
The Hotness: Erik Swoope. This is a name that you might hear called late. And why not? Teams are looking for the next Jimmy Graham, who -- like Swoope -- was a basketball star turned tight end. Unfortunately for Swoope, though, Graham at least spent a year playing football in college before getting selected by the Saints and eventually turning into one of the more dynamic playmakers in the NFL. Teams are in search of the next Graham, though, and Swoope -- a 6-foot-7 forward -- declared for the NFL Draft back in April to see what would happen. It would be a late-round situation if it happened, but imagine getting drafted in spite of never having played a down of football.
Wild Card: James Wilder, Jr. He has proven how talented he is on the field. It seems crazy to imagine the junior not being drafted. But he was arrested for the fourth time back in mid-April (after missing a court date) and although the charge was dismissed, it might be too late. He also ran just a 4.83 40-yard dash at the Combine, something that concerned teams even without the arrest. His athleticism is undeniable, though -- it remains a question of whether or not NFL teams, increasingly trending away from drafting running backs, take a chance on him.
It's worth noting that for all of these picks in the later rounds, sometimes it's better to not be drafted at all and get to pick the best situation for you as a free agent. But regardless, all of these players will no doubt be waiting until Saturday at the earliest to hear their names called.
---