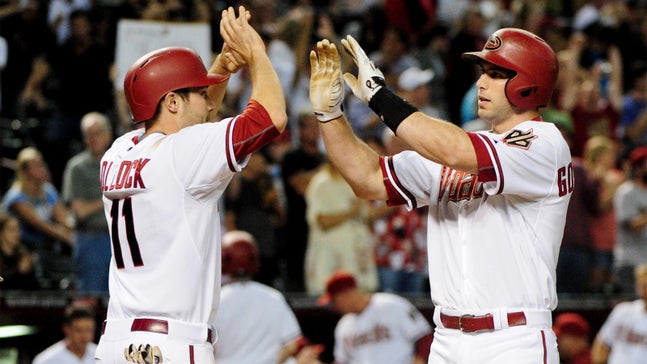 A.J. Pollock selected for first All-Star appearance
Published
Jul. 6, 2015 7:28 p.m. ET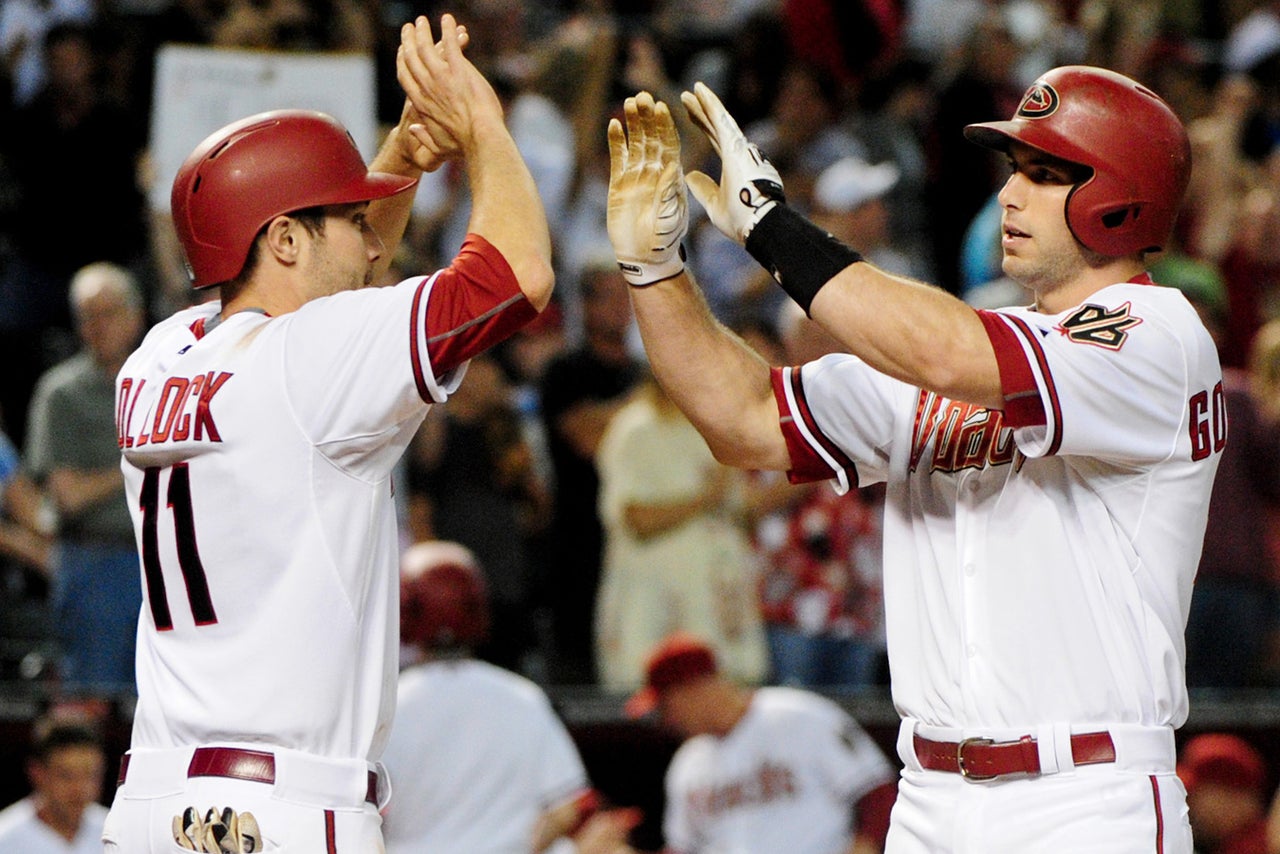 PHOENIX -- As Paul Goldschmidt answered questions Sunday afternoon after he learned he was selected a National League All-Star starter, A.J. Pollock was just a couple lockers away in the Diamondbacks clubhouse.
When the subject of the home run derby came up, Goldschmidt went to Pollock for the 2011 Southern League results.
"That was fun," Pollock said of the All-Star festivities the duo shared in Jackson, Tenn.
They'll get to take it all in again -- on the biggest stage -- next week, as Pollock on Monday was named a reserve outfielder on the NL team.
"I'm more pumped going with him because he's a good buddy of mine," Pollock said on a conference call from Texas, where the D-backs start a two-game series against the Rangers on Tuesday. "Him and his wife (Amy), we've been together for a long time coming up through the system. I went to the Double-A All-Star Game with him. It's pretty cool. I've already asked him a bunch of questions about what to expect."
Pollock didn't place among the top 15 NL outfielders in fan balloting, but his peers were well aware of his play and credentials this season. The center fielder was voted into the July 14 game at Great America Ball Park in Cincinnati by the NL players and managers.
"I'd put it out of my mind for a long time because it was out of my control," Pollock said. "... I ran into a couple players the last couple weeks who went out of their way to let me know they voted for me and were pulling for me. It meant a lot to me.
"These are guys you play against every day and you're trying to beat them, and that they have that high of respect for you is pretty cool. I think getting voted in by the players is a cool thing to say."
Pollock, 27, is hitting .303 (96 for 317) with 17 doubles, two triples, 10 home runs, 38 RBI, 54 runs and 18 stolen bases in 81 games. He ranks among NL leaders in multi-hit games, hits, runs, steals and total bases.
This is Pollock's first All-Star selection, and he is the 21st Diamondbacks player to be selected for the annual game.
Pollock was one of four outfielders selected as NL reserves, joining the Dodgers' Joc Pederson, Pirates' Andrew McCutchen and Padres' Justin Upton. Bryce Harper, Giancarlo Stanton and Matt Holliday were voted in as starters. Stanton will miss the game because of a broken hamate bone, and Holliday is on the disabled list with a strained quadriceps but could be activated in time for next week's game.
Pollock was 2 for 3 with a walk, stolen base and two runs in his last All-Star game, back in 2011, while Goldschmidt went 1 for 4 with a two-run home run.
The other NL reserves are catchers Yasmani Grandal and Yadier Molina, first basemen Adrian Gonzalez and Anthony Rizzo, second basemen D.J. LeMahieu and Joe Panik, third basemen Kris Bryant and Nolan Arenado and shortstop Brandon Crawford.
The NL pitchers are Madison Bumgarner, A.J. Burnett, Aroldis Chapman, Gerrit Cole, Jacob deGrom, Zack Greinke, Mark Melancon, Shelby Miller, Jonathan Papelbon, Francisco Rodriguez, Trevor Rosenthal, Max Scherzer and Michael Wacha.
Fan voting will select the final player on the NL roster from among five candidates: Troy Tulowitzki, Clayton Kershaw, Johnny Cueto, Jeurys Familia and Carlos Martinez.
---
---