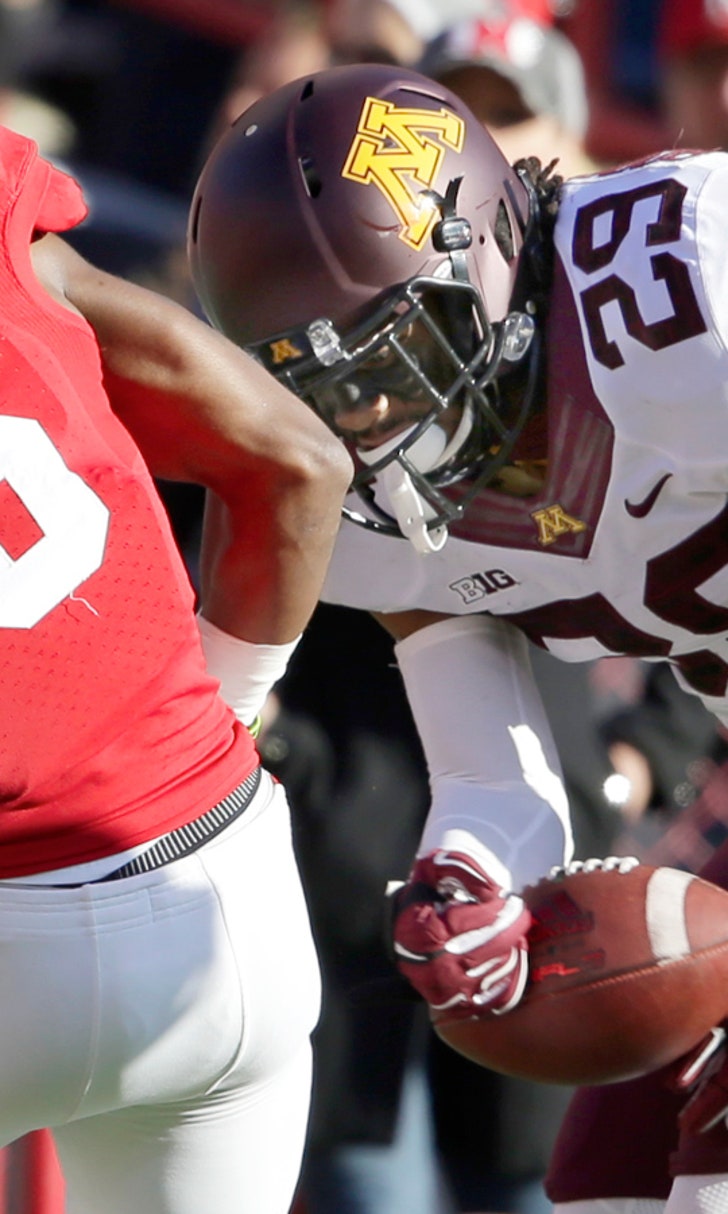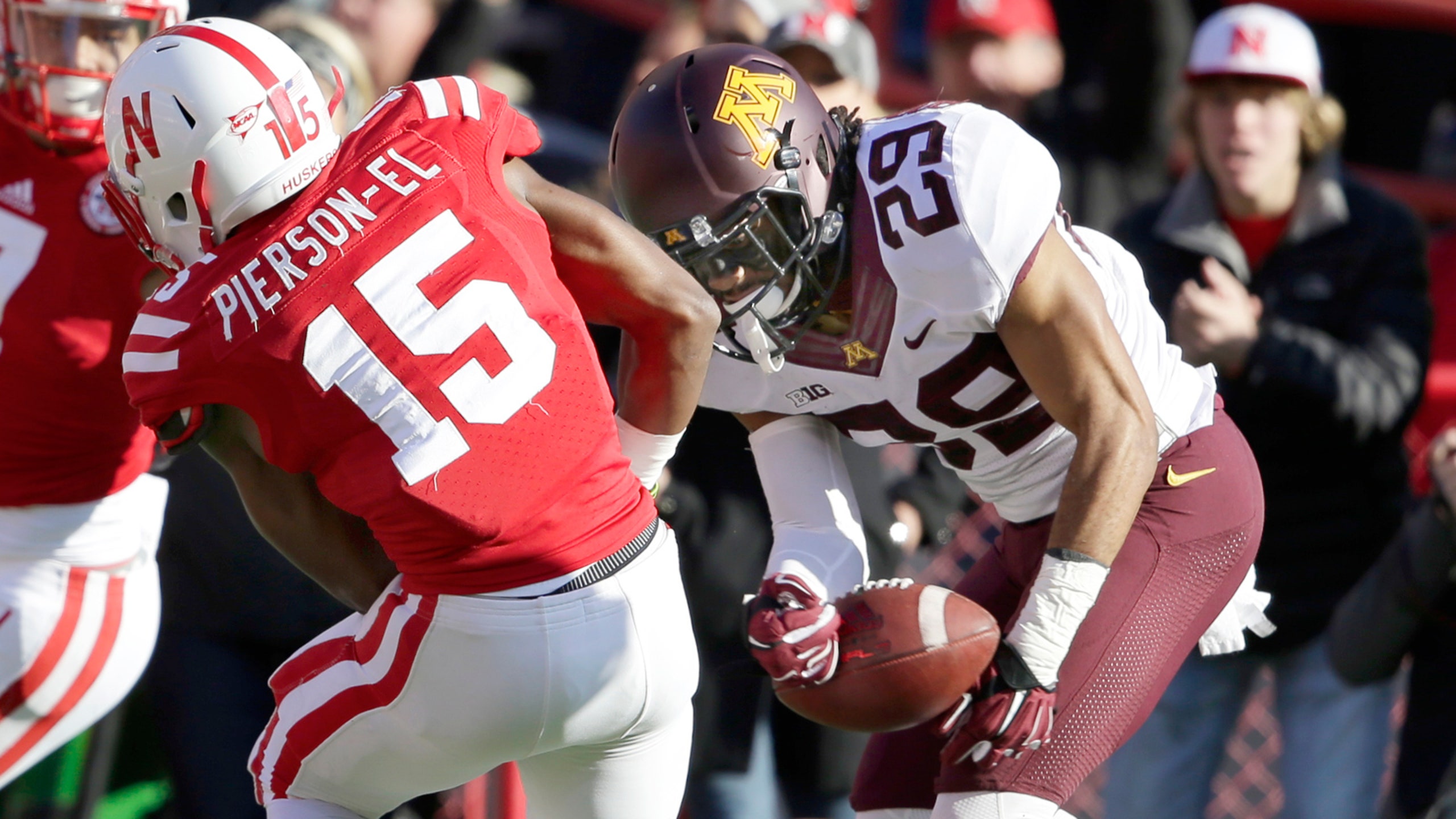 5 things we learned: Gophers at Huskers
BY foxsports • November 22, 2014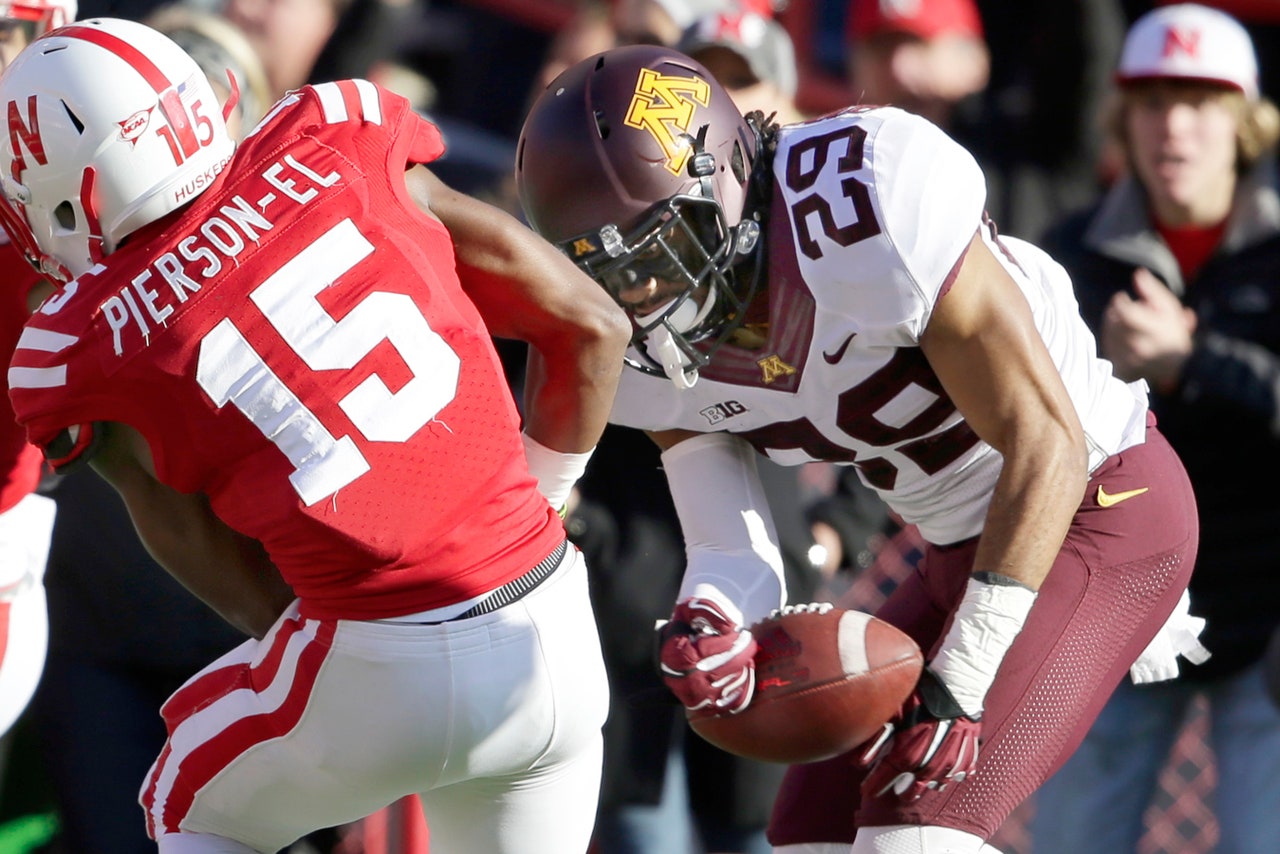 The University of Minnesota football team continues to turn heads. The latest effort came in a 28-24 road win over Nebraska, a game in which the Gophers were double-digit underdogs. That didn't seem to matter, as Minnesota rallied in the second half to leave Lincoln with a win. That victory sets up a huge matchup with rival Wisconsin next weekend at Camp Randall Stadium in Madison. Before looking too far ahead, here are five things we learned from the Gophers' win over the Huskers.
1. One win away
Four years ago, this program won three games in Jerry Kill's first season. Now? The Gophers are one win away from playing in the Big Ten championship game. With a win Saturday in Lincoln -- Minnesota's first victory there since 1960 -- the Gophers set up one of the program's biggest games since, well, a long time. Minnesota now needs a win over Wisconsin next Saturday in Madison to advance to the Big Ten title game. That has been this team's goal all year, and the Gophers are now so close to achieving it. After losing to Ohio State two weeks ago, linebacker De'Vondre Campbell said he and Minnesota would face the Buckeyes again in the title game. Despite that loss, the Gophers controlled their path to Indianapolis. The road to Indy took a detour to Lincoln, and now the road continues east to Madison, where Minnesota hasn't beaten the Badgers since 1994. The rivalry between those two teams has lost its luster in the last decade as Wisconsin has won the last 10 meetings. But none of those 10 games had anywhere close to the implications that Saturday's game will have for Minnesota.
2. No David Cobb, no problem
Cobb, Minnesota's work horse running back, was injured on his 17-yard touchdown run early in the third quarter. Cobb pulled up lame as he crossed the goal line, and he did not return after suffering a leg injury. By the time Cobb left the game, he rushed for 80 yards on just 15 carries. Minnesota has relied on Cobb all season, and he had a chance to set the Gophers' single-season rushing record on Saturday before he was injured. In Cobb's absence, a pair of backup running backs stepped up. The seldom-used Donnell Kirkwood and Roderick Williams combined for 10 carries and 55 rushing yards as they filled in. Williams had one of the biggest runs of the day, a 19-yard touchdown on fourth down that brought Minnesota to within 24-21 late in the third quarter. Quarterback Mitch Leidner also had a big day running the ball as he amassed a season-high 110 yards on the ground. Minnesota will need Cobb to get healthy in a hurry, though, for next weekend's matchup. If not, the Gophers' offense will have to adjust without one of its best weapons.
3. Briean Boddy-Calhoun continues to be a playmaker on defense
Boddy-Calhoun, a redshirt junior cornerback, came into Saturday's game with a team-high four interceptions. He made two big plays last Saturday against Ohio State, as he intercepted a J.T. Barrett pass and also forced a Buckeyes fumble just as OSU was nearing a touchdown. Boddy-Calhoun did it again Saturday in Lincoln. With the Huskers trailing 28-24 and driving down the field in the final minutes, Boddy-Calhoun forced and recovered a fumble after Nebraska's De'Mornay Pierson-El caught a 28-yard pass inside the red zone in what initially appeared to be a huge moment for the Huskers. But Calhoun came away with the ball and was down at Minnesota's 4-yard line with 1:19 to play. Two Kirkwood runs later, and the game was over. The Gophers had forced 25 turnovers prior to Saturday, and Boddy-Calhoun was responsible for several of those. Saturday's fumble recovery may have been the biggest one yet.
4. Tracy Claeys continues to be the master of halftime adjustments
A blocked field goal returned by the Huskers for a touchdown meant Minnesota entered the locker room trailing 21-7 at halftime. Cornhuskers quarterback Tommy Armstrong Jr. made several big throws in the first half, and Ameer Abdullah picked up a decent chunk of yardage before halftime. After the break, though, Nebraska's offense was stymied almost entirely by Minnesota's defense, a testament to the adjustments that Claeys (the Gophers' defensive coordinator) made at halftime. The Huskers had a pair of 3-and-outs in the second half, and had to settle for a field goal on their second drive after halftime. Minnesota ramped up the pressure on Armstrong and never let Abdullah run free. In limiting Nebraska's offense in the third and fourth quarters, the Gophers' defense helped Minnesota's offense by getting Leidner and Co. the ball back several times. Both sides were certainly responsible for the Gophers outscoring the Huskers 21-3 after halftime, but the defense stepped up in big moments and got the job done.
5. This Gophers team doesn't quit
One of the trademarks of Kill's teams in his four years on campus has been that they don't give up, even when the going gets rough. That was the case Saturday. Minnesota fell behind 21-7 after that devastating play in which a field goal was blocked and returned for a touchdown. That type of play could have easily taken the wind out of the Gophers' sails, but Minnesota kept fighting. The same could be said for Leidner, who struggled for the majority of the game but made some key throws -- including a deep pass to KJ Maye down the sideline -- to set up a touchdown. Even throughout the season, on a game-to-game basis, Minnesota has never showed signs of quitting. The Gophers' road loss to Illinois was brutal and had the potential to be a season-changing game. But Minnesota responded with a big win the following weekend. The same goes for last weekend's loss to Ohio State, which seemed to have no hangover effect on Saturday in Lincoln. From 3-9 in 2011 to 8-3 in 2014, Kill has been relentless in turning this program around. His players epitomized that in Saturday's victory.
Follow Tyler Mason on Twitter
---
---