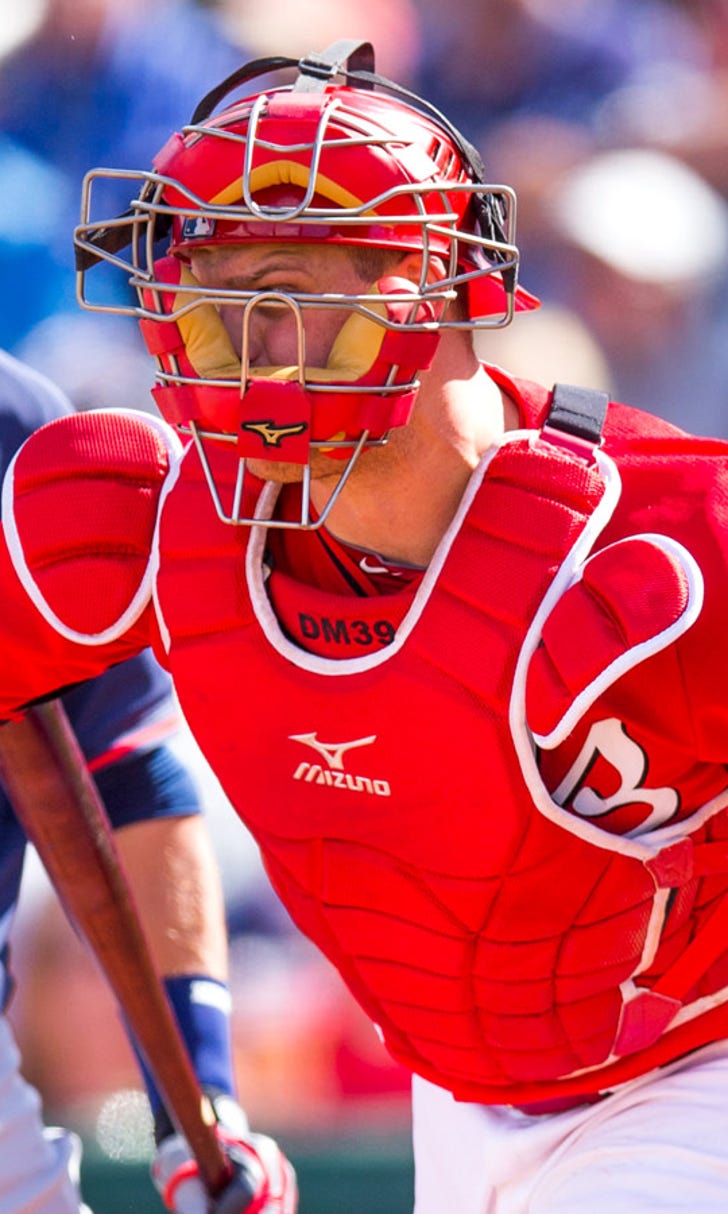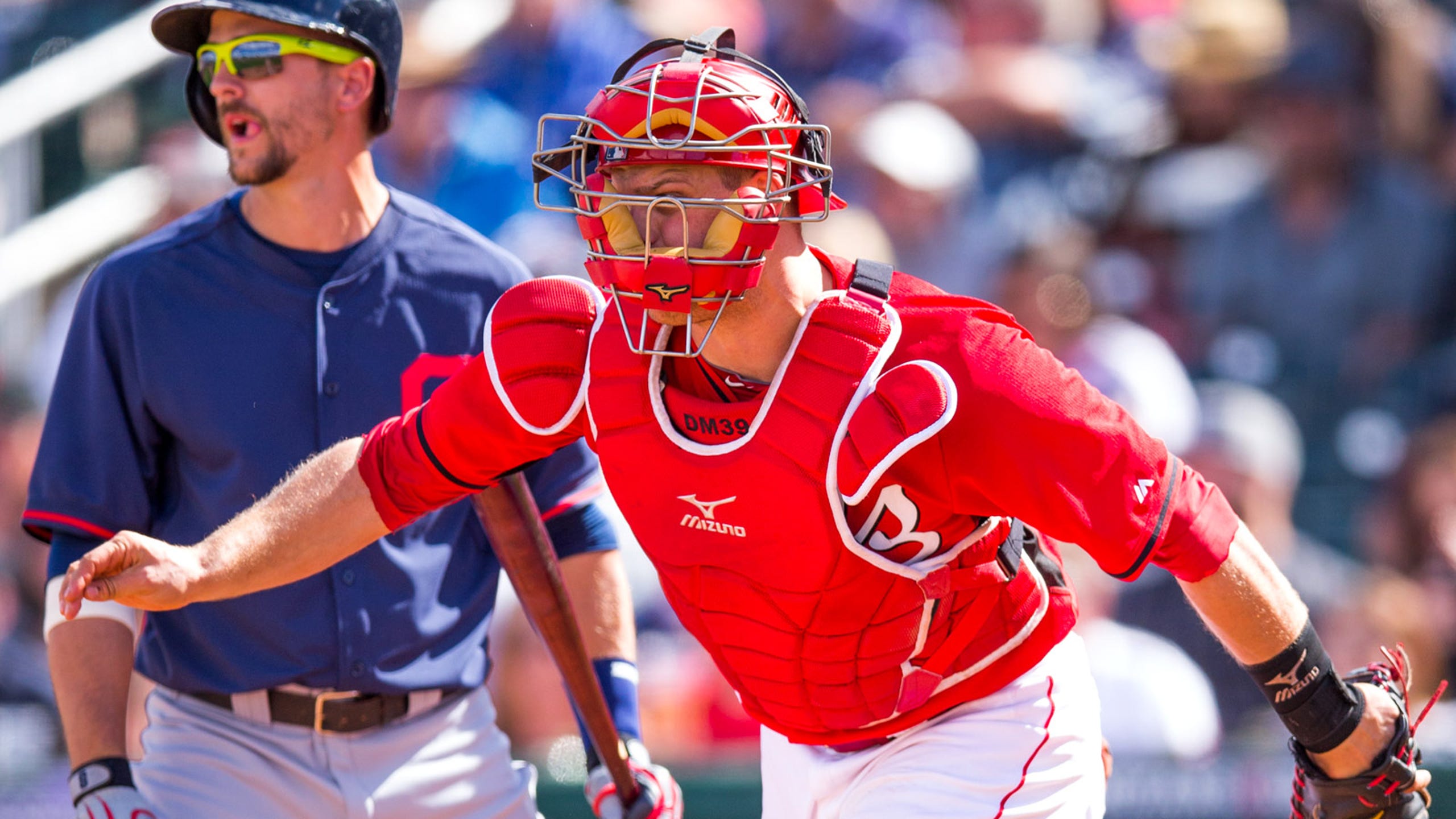 2016 Fantasy Baseball Draft Strategy: Look for Mesoraco, Samardzija to bounce back
BY foxsports • January 28, 2016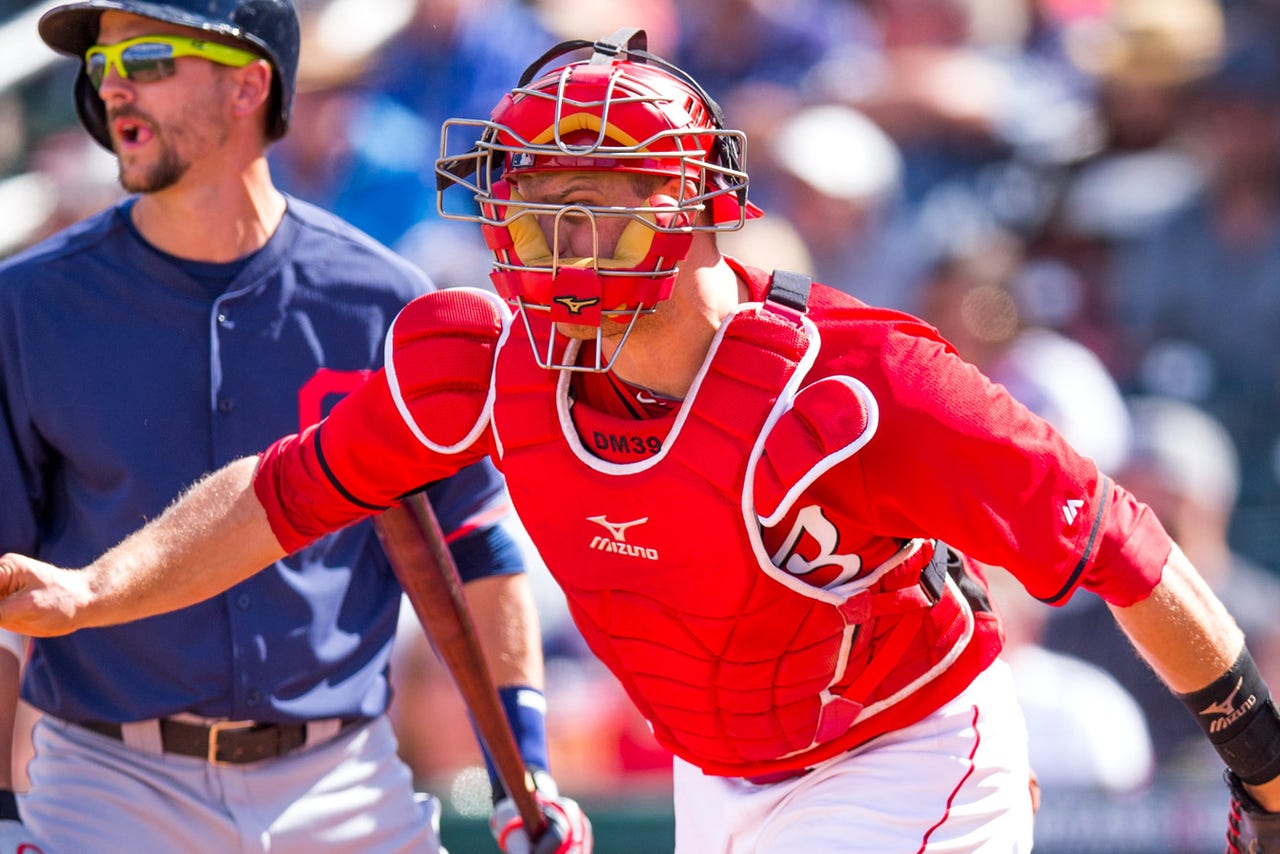 Candidates for fantasy baseball bouncebacks come from different places. Some guys just have bad seasons, while others were off their game (or didn't play their game) due to injury. As with the breakout recommendations, we'll cover a wide range here, trying to help you find helpful players who weren't much help in 2015.
Corey Dickerson, OF, Rockies - After a modest breakout in 2014, Dickerson struggled somewhat in 2015 due to plantar fasciitis in his left foot. It sounds like Dickerson is fine now, and since his 2015 downturn included a .304 batting average, an .869 OPS and 10 homers in 224 at bats, you might get an OF1 for OF2 draft value. 
(UPDATE: Dickerson was traded to the Rays on January 28. Don't buy into an automatic decline because he's out of Coors Field. He's pretty good, and you should read this article to learn why you can't just double Dickerson's road stats for a new projection. However, a platoon is possible, as Dickerson hasn't hit lefties well. Let's slot him in OF3 range for now, and see what the Rays' plans are.)
Jonathan Lucroy, C, Brewers - Lucroy missed some time with a broken toe early in 2015, and was sidelined by a concussion in September. He still finished the season as a top-12 fantasy backstop, but his numbers declined precipitously from their strong 2013 and 2014 levels.
The early NFBC ADP pegs Lucroy as a top-five catcher, which makes sense if you think he's going to rebound at all. Steamer projects Lucroy for a .273 BA with 12 home runs - solid, not great, better than most at his position. If healthy, he'll return to catching a LOT of games, which will help his counting stats - he was third at the position in both runs and RBI in 2013-14.
Devin Mesoraco, C, Reds - Mesoraco was a high pick in 2015 after a breakout, 25-homer season. He played about a half-dozen games in April before his hip started bothering him too much to play. Unfortunately, the Reds refused to place Mesoraco on the DL, option instead to wait out the injury for awhile. That path resulted in 30 plate appearances between April 12 and May 20, at which point Mesoraco's season ended. Thanks for delaying the inevitable, Reds.
Mesoraco had surgery in June, and said on January 27 that he's been working out normally during a pain-free offseason. I initially had him as my 10th-ranked catcher, but will probably move him to fifth or sixth in the wake of this good news. If he hits the ball as hard this season as he did in 2014 (38.7 hard-hit percentage), his power/BA combo will make him an elite fantasy catcher.
Marcell Ozuna, OF, Marlins - Ozuna has been the subject of many trade rumors, and that might be good since the Marlins demoted him for awhile last season and don't seem to like him all that much. He hit 23 home runs in 2014 - in line with his minor-league performance - but dipped to 10 last season.
No matter where Ozuna plays, his above-average power makes him a good bet to surpass the 20-homer plateau again, and he's rosterable in mixed leagues. New Marlins manager Don Mattingly and hitting coach Barry Bonds expect big things from Ozuna if he stays in Miami.
Dustin Pedroia, 2B, Red Sox - My buddy Tim, a lifelong Yankee fan, once yelled "I hate that jockey!" after seeing Pedroia got a big hit against the Yanks. Because I'm 5-foot-6, I'm allowed to laugh at that, right?
Anyway, Pedroia played just 93 games in 2015 due to a hamstring injury. If he stays healthy - he seems to have an injury-prone rep, despite averaging 149 games from 2011-14 - his run/RBI totals should be strong batting in the two-hole between Mookie Betts and Xander Bogaerts. Also, Pedroia says he'll run more this season. At a Round 15 ADP, he's a risk I'd like to take.
Hunter Pence, OF, Giants - Last year, I ranked Pence in OF1 territory. After years of underappreciating his steady contributions, I finally gave him the respect he deserved. Then he broke his arm during spring training, missed most of June with a wrist injury, and didn't play after mid-August because of a strained oblique. Thanks for nothing, Pence.
Or maybe it wasn't so bad, at least from a per-game standpoint. Pence batted .275 with nine home runs, four steals and an .802 OPS in 52 games last season. Multiply those numbers by three to get a full campaign - which is what the previously durable Pence had in every other year since becoming a full-time big leaguer in 2008 - and you've got some really good production.
Yasiel Puig, OF, Dodgers - Puig was supposed to break out last season, but played just 79 games due to hamstring issues. He was also called the "worst person I've ever seen in baseball" by an ex-teammate, and had the Dodgers ask him to lose weight during the offseason. Puig played at 255 pounds in 2015, and lost 15 pounds this winter despite saying that he doesn't "see the correlation" between baseball performance and less paunch. You know those players who are obsessed with getting the most out of their abilities? Puig is like the opposite of that.
Still, Puig is very talented, still young and can probably sleepwalk his way to 20-plus homers and double-digit steals if he stays healthy and relatively svelte. Check out his 2013 numbers for an idea of what's possible, and remember that they were compiled in just 104 games.
Jeff Samardzija, SP, Giants - The Shark has signed with the Giants, a team that sprinkles magic fairy dust on its pitchers to make them better than they were elsewhere. If I was a struggling pitcher, I'd probably sign with the Giants or Pirates for a below-market salary in the hope that they'd work miracles (see: Happ, J.A.).
OK, that's probably not fair to the actual people in the Giants' organization. Dave Righetti's hard work is more to thank than the magic dust, and the Giants have an excellent defensive squad. If Righetti can get Samardzija back to missing bats and inducing ground balls, a nice rebound will be coming.
Adam Wainwright, SP, Cardinals - Remember that Wainwright missed most of 2015 with an Achilles injury - his arm is just fine. His 2014 performance suggests that he doesn't strikeout as many batters as he used to, but with excellent control and a good defense behind him, a solid ERA and terrific WHIP are in play again. Early consensus projections (from Zeile on FantasyPros.com) have those numbers at 3.38 and 1.20 for Wainwright, and that might be underselling him a bit.
---
---