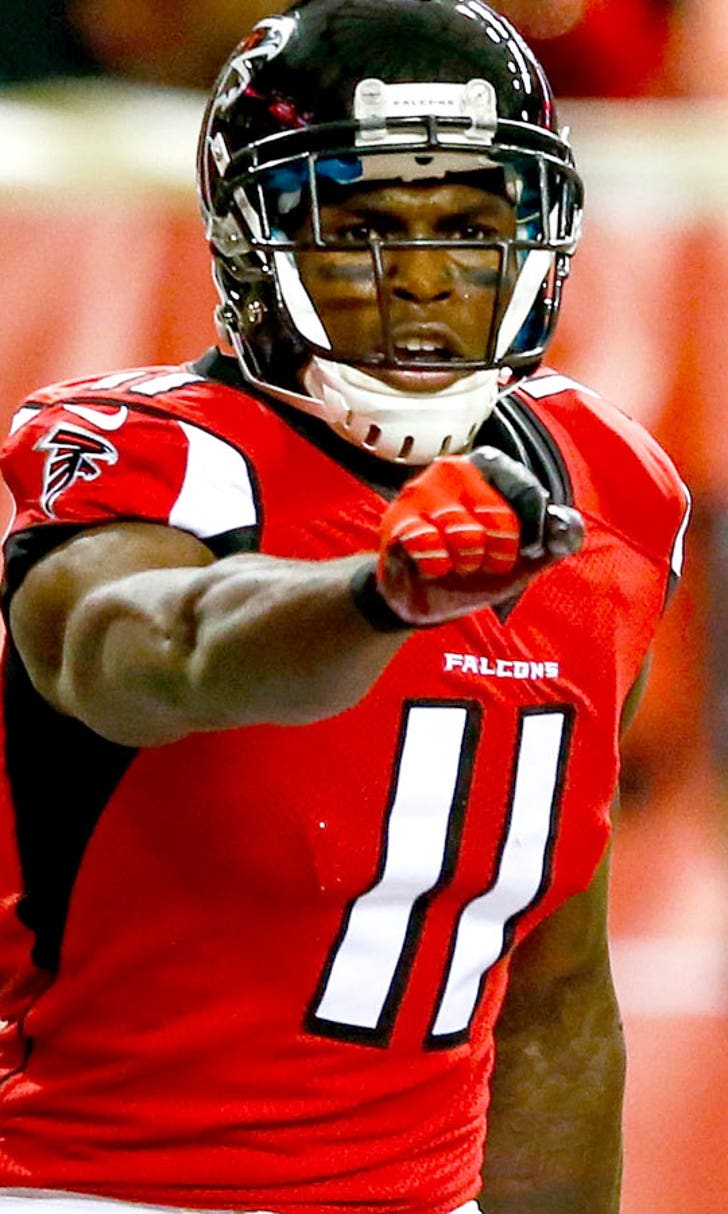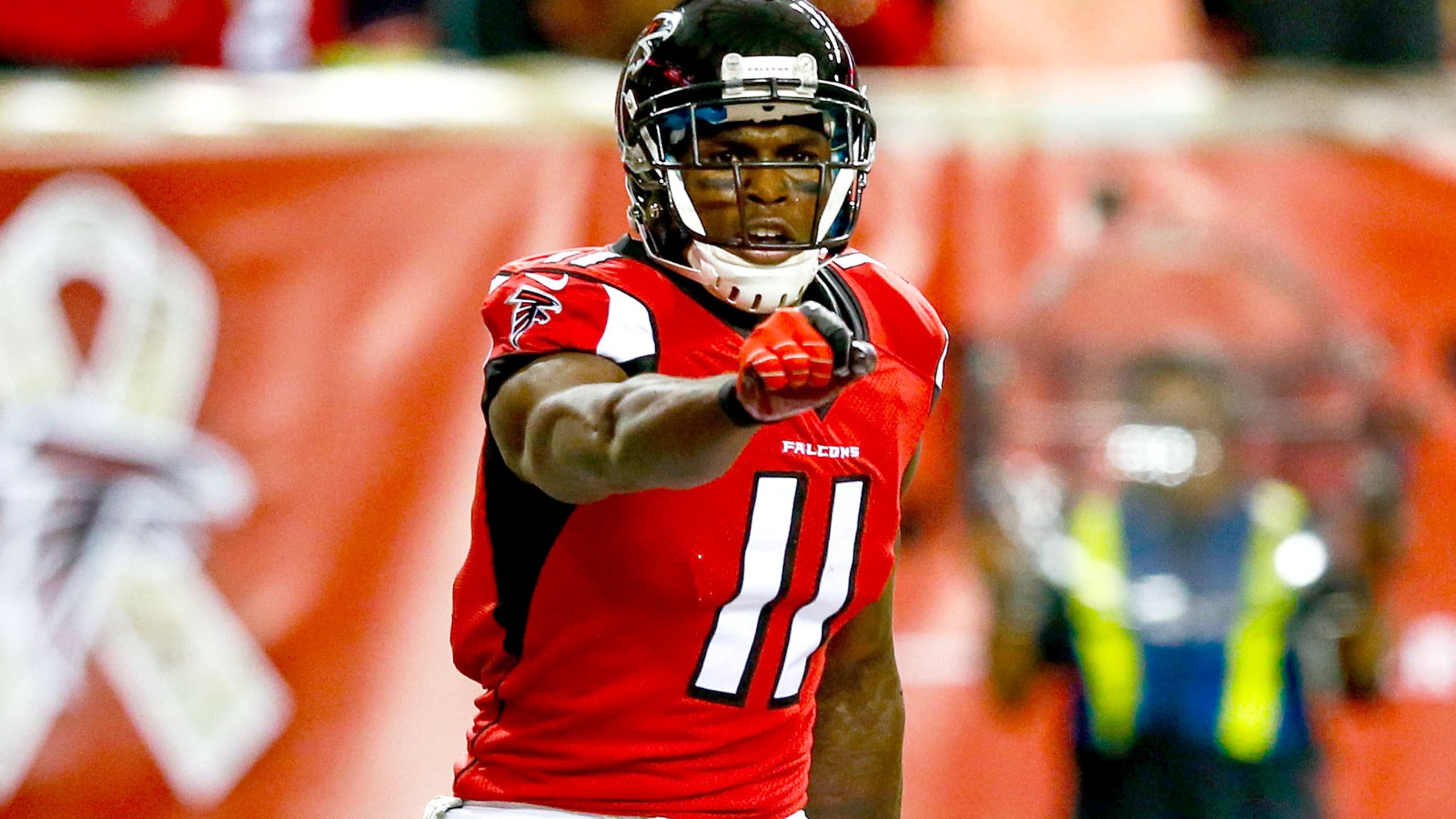 2015 Fantasy Football Team Preview: Atlanta Falcons
BY foxsports • August 14, 2015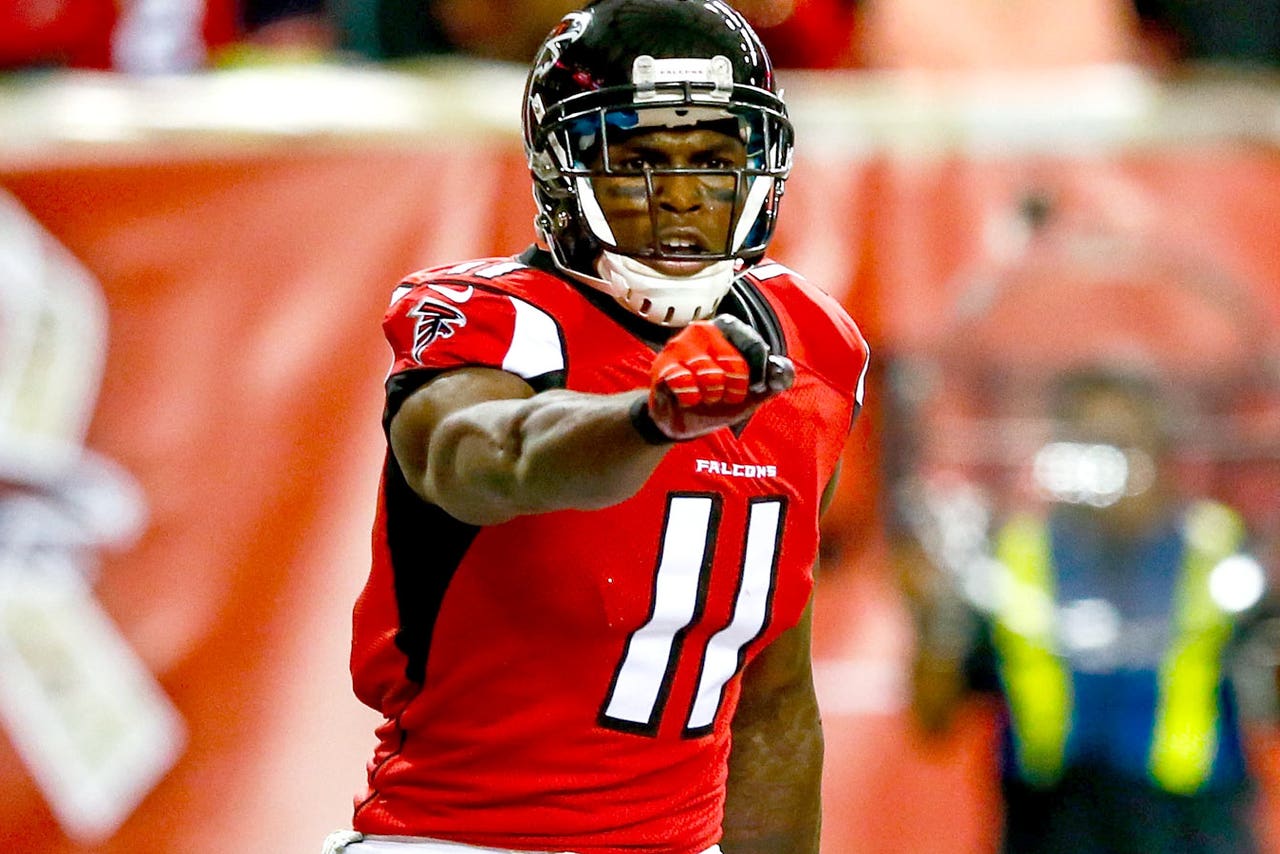 Click Here to Play FOX Fantasy Football
For your fantasy football draft prep and advice, continue to check on this page for updates regarding the Atlanta Falcons. 
Team Outlook:
Atlanta's "big three" was productive once again, but everyone else was mostly irrelevant from a fantasy prospective. That could change this year as there's a heated running back battle between Devonta Freeman and Tevin Coleman and a new tight end in Jacob Tamme. Big picture, however, not much has changed. The Falcons will have to air it out a ton once again, especially if the defense doesn't make drastic improvements.
Bye Week: 10
Rookie Impacts: Tevin Coleman
The Falcons addressed one of their biggest needs by drafting Coleman in the third round. The speedster has better big-play ability than Devonta Freeman, but this has all the makings of a timeshare situation, especially since both players are on the sidelines with hamstring injuries at the beginning of preseason. As of the first week of preseason, drafters are siding with Coleman to win the battle, as his ADP is 7.6 compared to Freeman's 8.9. It seem likely that Coleman will get a fair share of touches, considering where the Falcons drafted him with so many holes to fill elsewhere.   
Quarterback: Matt Ryan
Matty Ice always seems to be right on the brink of fantasy superstardom, but he never quite gets over the hump. Ryan ranked eighth among all quarterbacks in total points last season, boosted mostly by 628 passing attempts, which were second only to Drew Brees. Ryan should have to throw a ton once again, even as Kyle Shanahan aims for more balance. Julio Jones is still one of the league's best weapons on the outside, and the Falcons will be down in games. Still, an increased focus on the running game (at least early on) and the likely decline of Roddy White may turn the volume down a bit on Ryan's fantasy outlook. He's a middle to back-end QB1.
Running back: Devonta Freeman
New offensive coordinator Kyle Shanahan has a history of driving fantasy owners crazy with the running back-by-committee approach, and Atlanta probably won't be much different. The good news, at least for Freeman, is that Shanahan prefers a much more balanced approach, as highlighted in detail here. It's not difficult to see him outperforming his current eighth round ADP, even if he doesn't "win" the starting job outright. He's well-rounded enough to do a bit of everything, if need be.
Wide receiver: Julio Jones
Jones was the primary beneficiary of all those targets last year, as he bounced back from injury in 2013 to post a 103/1593/6 line in 15 games. While you can make the argument that Jones should be the top fantasy receiver, especially with Roddy White fading into the background, Jones wasn't a great red zone threat last season for the Falcons. Still, the lack of competition for targets and his immense talent should make him worthy of a top-five receiver selection rather easily, with the potential for more. The floor is pretty high.
Wide receiver: Roddy White
White's bothersome knee and advanced age (33) are going to scare a lot of drafters off, but there's value to be had so long as he can stay on the field. White still racked up 80 catches and 7 TDs in 14 games last year, even if he's no longer the deep threat he once was. A step back seems possible, but the targets should be plentiful and it doesn't seem like White will receive much competition for snaps from anyone else on the roster. With Jones drawing so much attention, White should still contend for WR2/3 status rather easily, health willing.
Tight end: Jacob Tamme
After going off the radar thanks to the emergence of Julius Thomas, Tamme has a chance to recapture some of the productivity we saw in short stints with Indianapolis and Denver. Considering he's not being taken in drafts at the moment, Tamme is a bit of a sleeper for a team that's been so pass-heavy in the past. He at least deserves a spot on your watch list, especially if Shanahan uses the tight end as much as we've seen in the past.  
Placekicker: Matt Bryant
Bryant is 40 now, but he's shown no signs of slowing down. He connected on seven field goals of 50-plus yards last year, and he remained accurate as ever. Playing once again in a dome for a team that gets in a lot of high-scoring games, he's a strong option.  
Team Defense (D/ST):
Forget about drafting them. The Falcons defense generated only 22 sacks last year, which is a pathetic amount. With early season matchups against the Eagles, Giants and Cowboys all in a row, ignore them until the fantasy playoffs, where they have a juicy matchup in week 15 against the Jags.
RANKINGS (PRINTABLE SHEETS UPDATE 8/13): Top 200 (PRINT) ' QB (PRINT) ' RB (PRINT) ' WR (PRINT) ' TE (PRINT) ' DST (PRINT) ' K (PRINT) ' Print Draft Kit ' PLAY FOX FANTASY FOOTBALL
---
---