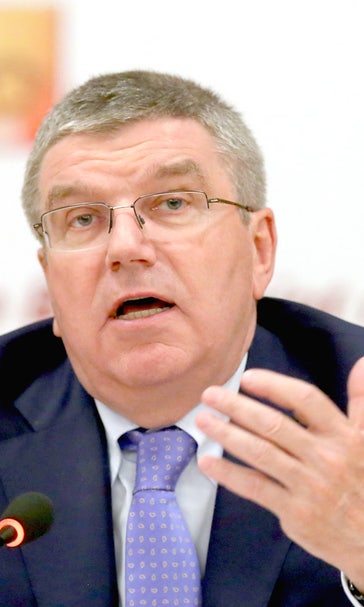 IOC's Bach urges sports bodies to protect credibility in wake of FIFA scandal
October 29, 2015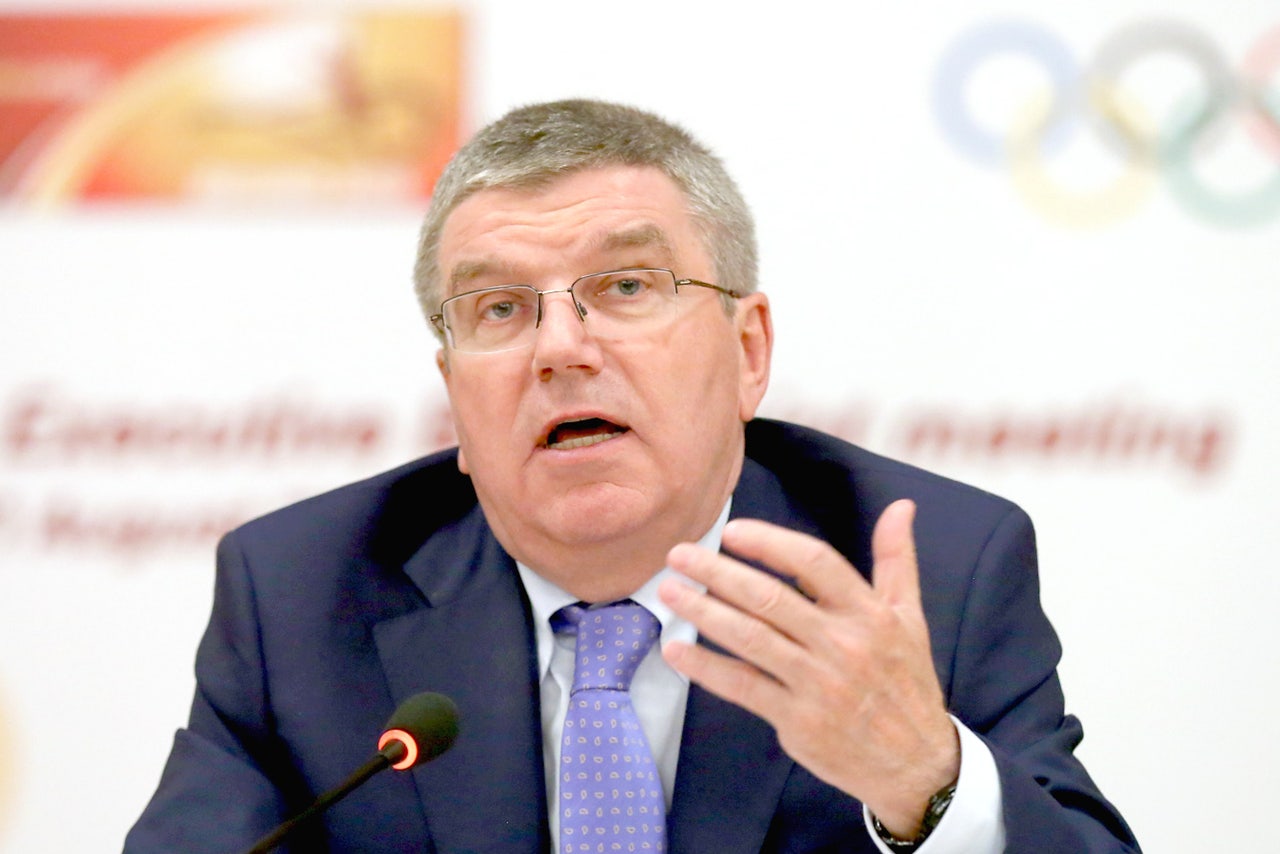 In a clear reference to the corruption scandal at FIFA, IOC President Thomas Bach urged sports bodies on Thursday to make sure they comply with ethical rules and standards of good governance or risk losing their credibility.
"Without good governance all your achievements are at risk," Bach said in a keynote speech at the opening of the general assembly of the Association of National Olympic Committees in Washington. "You cannot disassociate the credibility of sports organizations from the credibility of competition."
Bach didn't mention FIFA by name but referred several times to the recent "news" or "incidents of the last couple months," alluding to the arrests, investigations and suspensions that have enveloped soccer's world governing body and led to the suspension of FIFA President Sepp Blatter.
Bach recently called for an outside presidential candidate to take over FIFA and restore legitimacy to the organization. But FIFA has proceeded with plans for a presidential election on Feb. 26, with seven candidates confirmed by this week's deadline.
"We realized in the last couple of months how important it is that sports organizations enjoy credibility," Bach said. "We can enjoy credibility only if we are complying with standards of good governance."
Bach has noted how the IOC cleaned itself up after the Salt Lake City corruption scandal 15 years ago, and cited the various internal reforms approved last year as part of his "Olympic Agenda 2020" program.
"We all showed we are ready to drive the change," Bach said. "We are not waiting until we are driven to change."
The IOC president said the national Olympic bodies should revise their rules and statutes as necessary to be in compliance.
"Follow the news," he added, again referring to the FIFA case. "Think about what it means for you. It means if you don't follow these good principles, than your credibility is at risk."
In his 45-minute speech, Bach also repeated his announcement -- made Monday at the United Nations -- that high-level refugee athletes will be allowed to compete in next year's Olympics in Rio de Janeiro under the Olympic flag.
Bach urged the national bodies to identify those top athletes caught up in the world's refugee crisis so they can participate in the games. They will be able to march in the opening ceremony behind the Olympic flag and live in the athletes' village alongside the other 11,000 athletes.
"Let's make an effort together to give them hope," Bach said. "If we give them this hope we will give millions of refugees all over the world a signal of hope."
The ANOC meeting, being held in the U.S. for the first time since 1994, is being attended by about 1,200 delegates from more than 200 countries. The national Olympic committees of Kosovo and South Sudan were formally approved as new members Thursday -- months after their recognition by the IOC.
The assembly was opened by Washington Mayor Muriel Bowser, who mentioned that the nation's capital had been a contender to be the U.S. bid city for the 2024 Olympics.
"As you consider future sports event, please consider Washington D.C. a worthy option," Bowser said, adding later, "See you in 2028."
That remark was seen as off-message as it suggested that Los Angeles might be unsuccessful in its bid for the 2024 Olympics. Los Angeles Mayor Eric Garcetti was among those in the conference hall.
Conspicuously absent from the opening was any representative of the U.S. federal government -- possible fallout from Chicago's failed bid for the 2016 Olympics. President Barack Obama flew to Copenhagen to speak to the IOC at the 2009 vote, only for Chicago to be eliminated in the first round.
"I think it would have been (beneficial) to have someone here from the federal government," U.S. Olympic Committee chairman Larry Probst said.
USOC CEO Scott Blackmun added: "We reached out to some of the people who would have been appropriate for a gathering of this importance and magnitude. It was great that Mayor Bowser was able to be here to greet everybody."
---