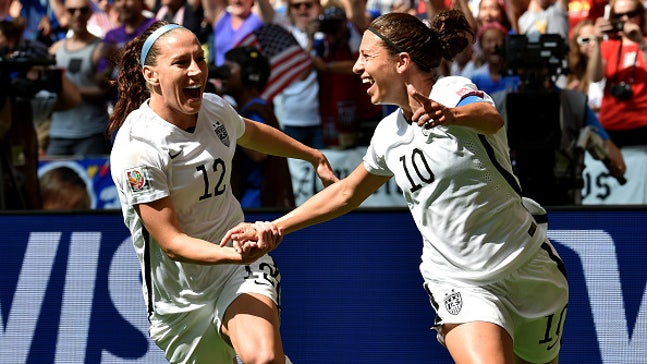 Carli Lloyd scores three World Cup goals in 17 minutes
Published
Jul. 5, 2015 7:35 p.m. ET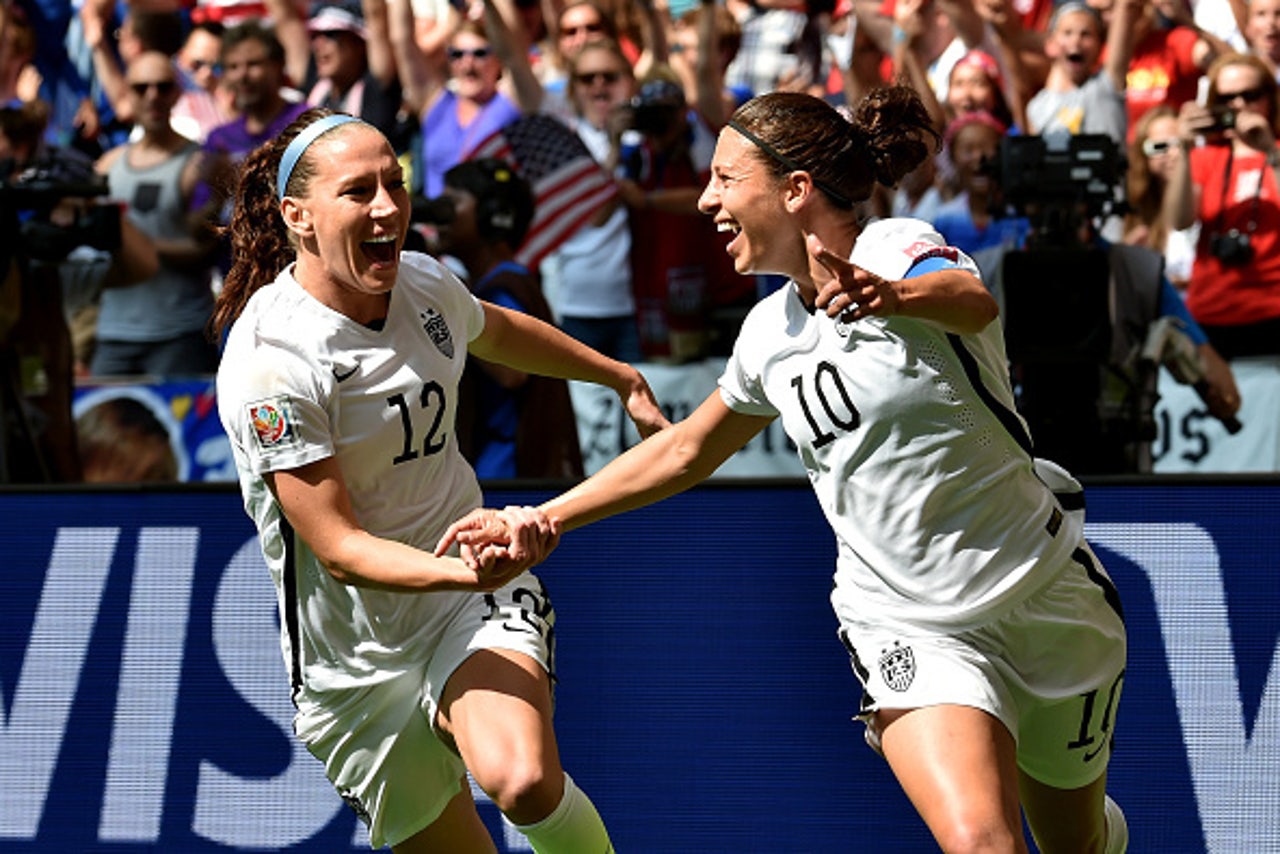 By Larry Brown
Carli Lloyd exploded in the first 17 minutes of the Women's World Cup Final by scoring three goals for a natural hat trick as part of a massive onslaught by the US against Japan.
Four years after losing in the World Cup Final to Japan, the USWNT came out on a mission of revenge. Lloyd scored in the third minute, fifth minute and again in the 16th minute against Japan. Her three goals were the most ever scored by a player in a World Cup Final. Sandwiched in between her second and third goals was a score by Lauren Holiday. Add it all up and the US led 4-0 in the first 17 minutes.
The three goals gave Lloyd six for the tournament, tying her with Celia Sasic for the Golden Boot. Lloyd is a virtual lock to win the Golden Ball as well.
More from Larry Brown Sports:
---