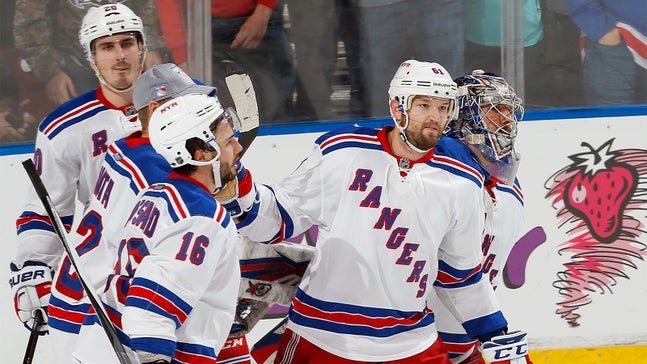 Young girl achieves her dream, becomes first female to sign contract with Rangers
Published
Dec. 4, 2015 2:34 p.m. EST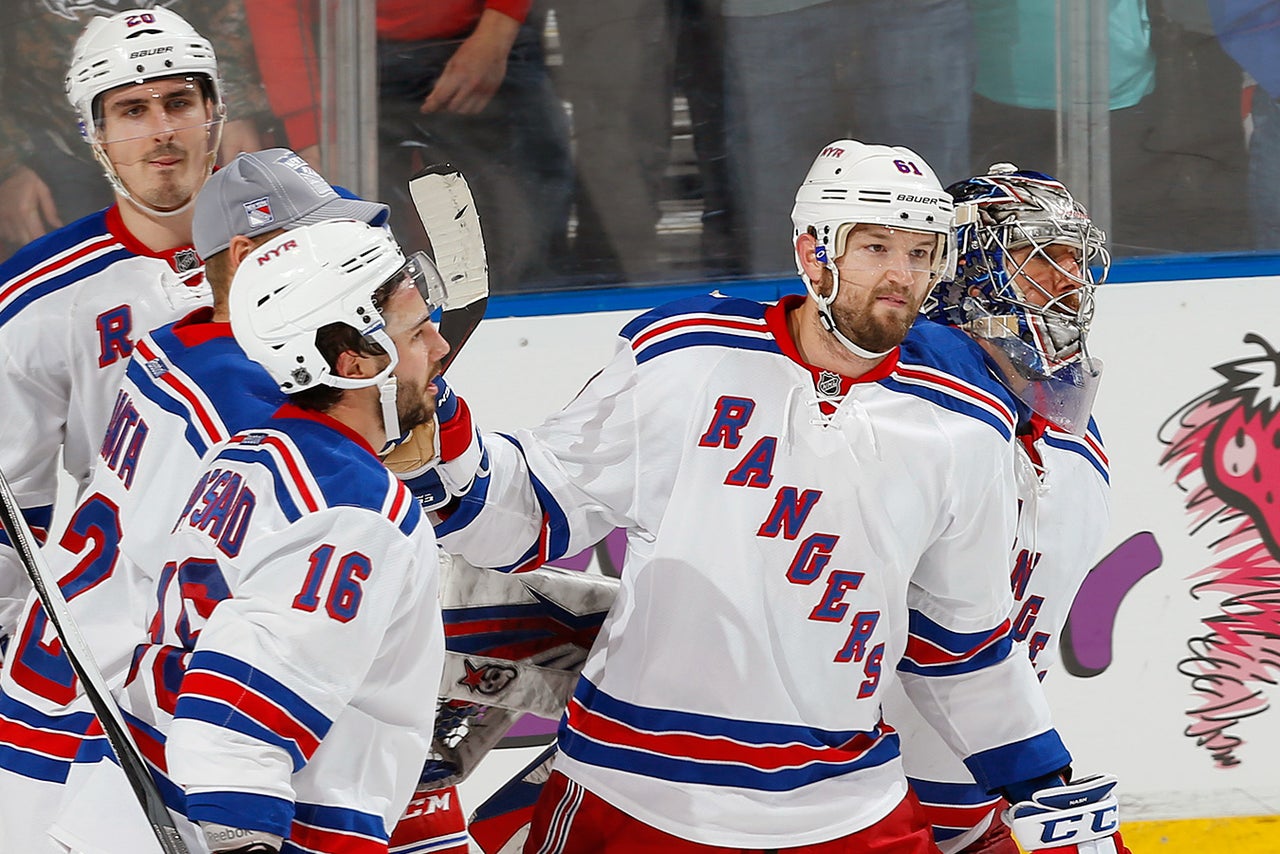 The Rangers made history Thursday when they signed 8-year-old Kayleigh Petersen to a one-day contract, making Kayleigh the first female to sign with the Rangers. The honorary achievement was just one of the ways the team celebrated young Kayleigh, who was able to sign with the team thanks to the Make-A-Wish Foundation.
But the Rangers appeared to take the fulfilled wish as seriously as Kayleigh. The team issued a press release to announce her signing, saying they scouted Kayleigh during her House Mite League games in New Jersey.
"She has tremendous skills and we felt her strength and character are through the roof," said Adam Graves of Rangers Hockey Operations in the release. 
Kayleigh's experience with the Rangers started on Wednesday, when she received an iPad with a video message from goaltender Henrik Lundqvist. She then attended the Radio City Christmas Spectacular complete with a backstage tour for her and her family.
On Thursday, Kayleigh received her own pink personalized jersey and was introduced to the crowd at the end of player introductions. Kayleigh skated a lap around the ice and watched warm-ups alongside Graves from the bench, where she was visited by multiple Rangers players.
Like real NHL players, Kayleigh did an interview during the first intermission, and she also enjoyed a postgame trip to the locker room to meet the whole team. 
Kayleigh is a survivor of a condition called Tyrosinemia, and she required a liver transplant when she was just 18 months old. But Kayleigh did not let the illness stop her from starting a hockey career when she was five years old, and she has been on the ice both for her local team and now for the Rangers ever since. 
(h/t New York Daily News)
---
---