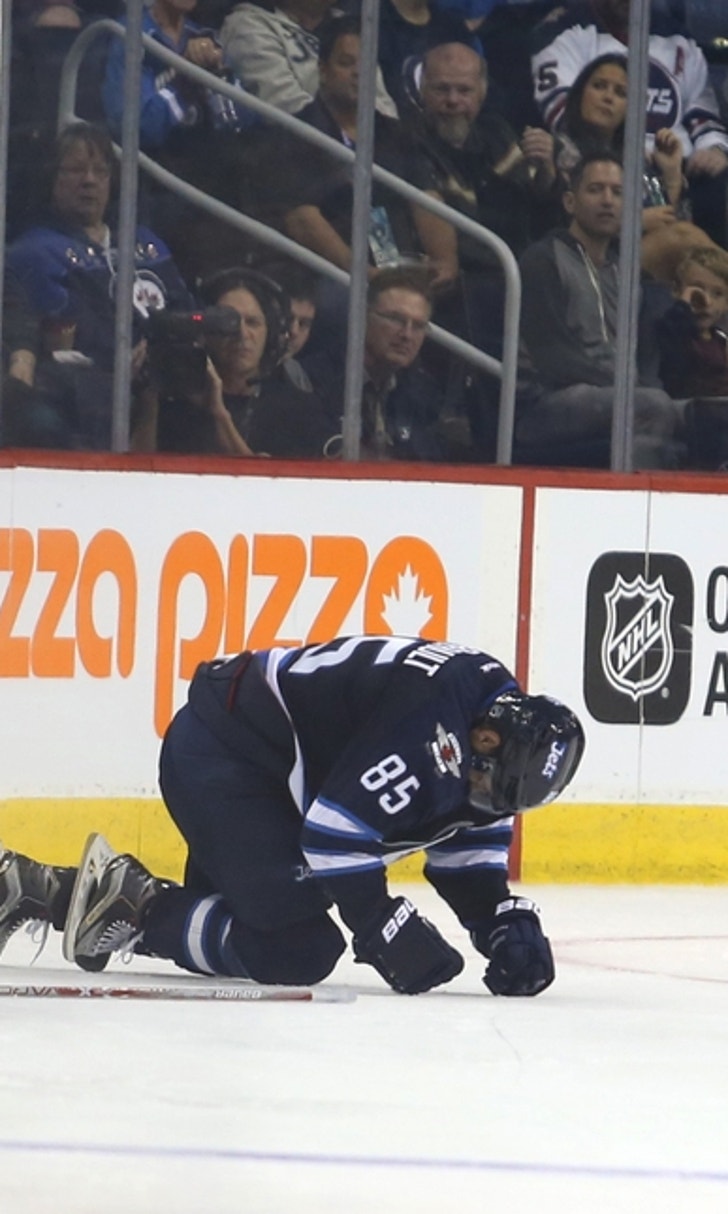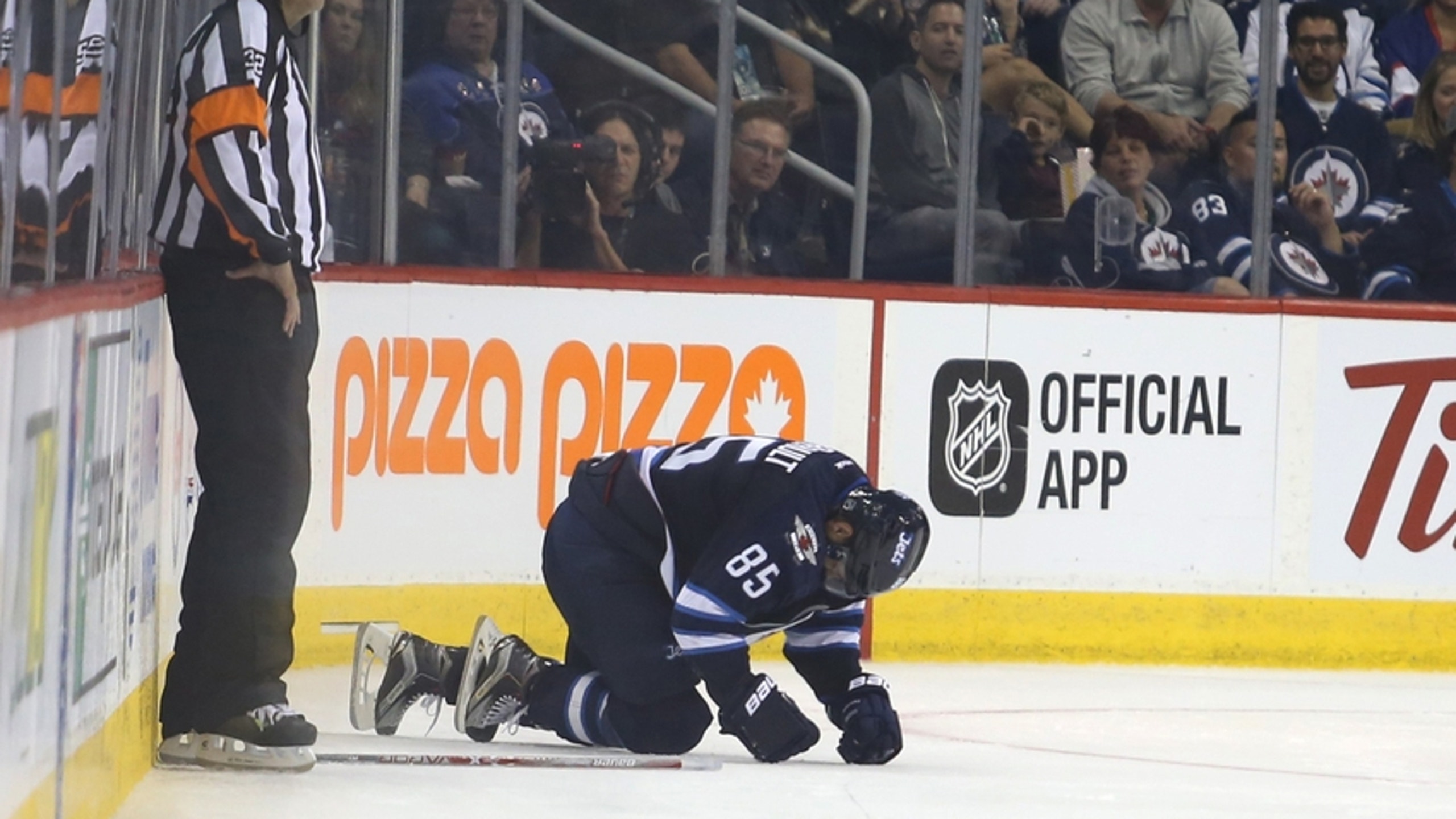 Winnipeg Jets: Why Mathieu Perreault has Been so Sloppy
BY foxsports • June 30, 2017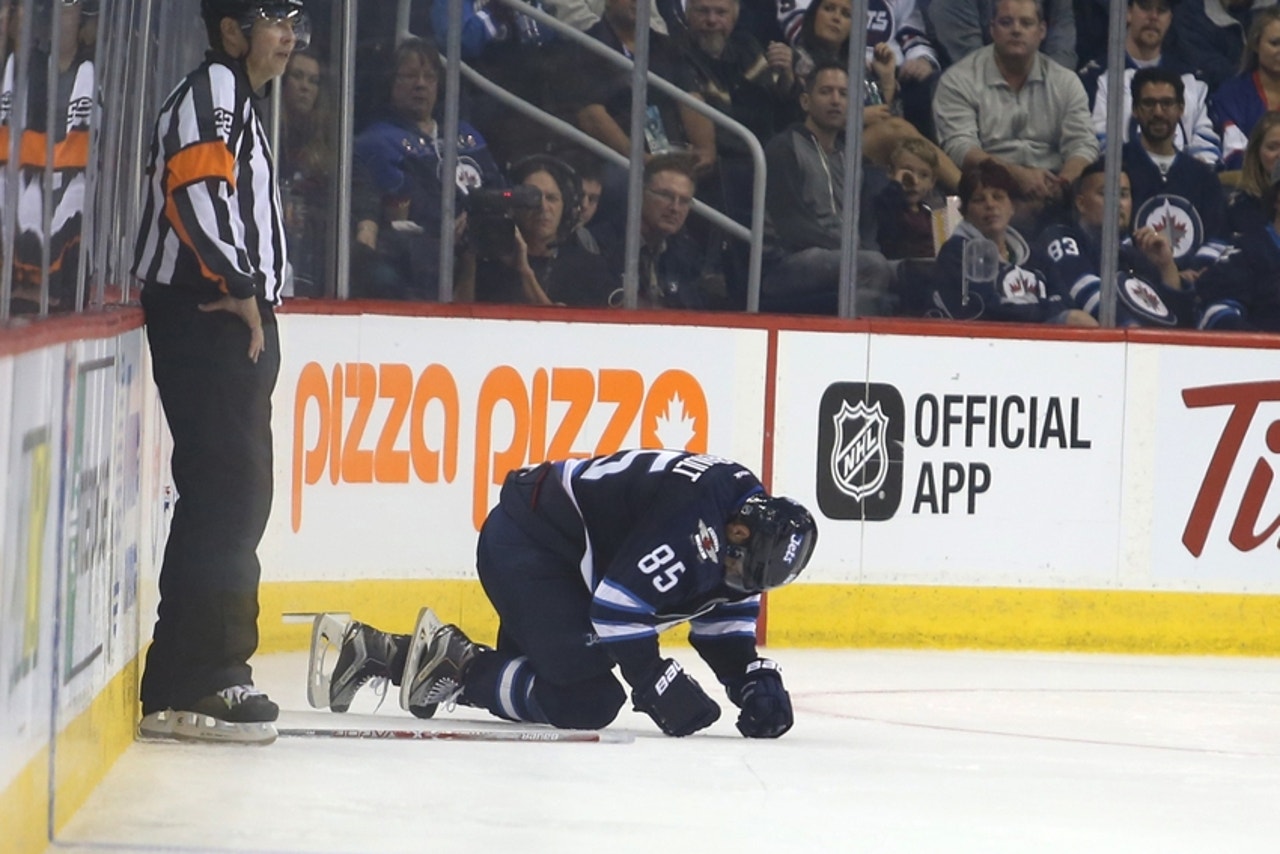 Mathieu Perreault quietly left the Winnipeg Jets bench during the third period against the Washington Capitals due to an undisclosed injury. Not only has this been a season of injuries causing the veteran forward to leave games, but his play hasn't been as prominent as the last few seasons.
Sergei Belski-USA TODAY Sports
Perreault is usually leading the Jets attack, full on offense, and creativity, making whoever he's playing with a better player. He can go up and down the lineup, whether it being the first line, or the third line. He quickly became one of the Winnipeg Jets easiest players to play with. If someone was having an off day, Paul Maurice could simply put them with Perreault, and a few good shifts were to follow. This season has been a different story. Perreault has been one of the Jets more disappointing forwards in every game he's played in. This is mostly due to a lack of offence created. I have two reasons for Mathieu Perreault's weak play.
The first reason speaks for why Perreault hasn't been noticed in key situations as much as in the past. This is because he hasn't been on the power play. Adam Lowry, Kyle Connor, and Patrik Laine have been integrated into the power play lineup over the nifty Perreault because of their high-end talent. Stats show huge drop offs in player production when they aren't on the power play, and this is just what happened to Perreault. With the power play 0-for-14 lately, it would be no surprise to see Mathieu playing the point alongside Byfuglien again, or on the half wall in place of Bryan Little. You can't do anything with an opportunity if you don't have one.
More from Jets White Out
When was Perreault so successful last year? When he was playing on the wing. Of course right now, that isn't an option for him, since the Jets only other top six centre other than Mark Scheifele is injured (Bryan Little). When he gets to play wing, Perreault says himself he feels more comfortable, and lots of that may come from responsibility. Perreault has success when he is focusing on the offensive aspects of his game, and that is easier to complete on the wing. When playing as a middle-man, your responsibility turns more to the defensive side of the puck.
So for us to see Mathieu Perreault return to 20-goal, 60-point form, we will first need to see him move down the Jets depth chart, so he can play left-wing. That will be accomplished once Bryan Little is back in the fold. They also need him to stay healthy, and get some time on the power play, and he'll be back to star form in no time. Three easy fixes that will make a world of a difference.
This article originally appeared on
---
---