Why Duncan Keith could be one of the best ever
Published
May. 21, 2015 1:57 p.m. ET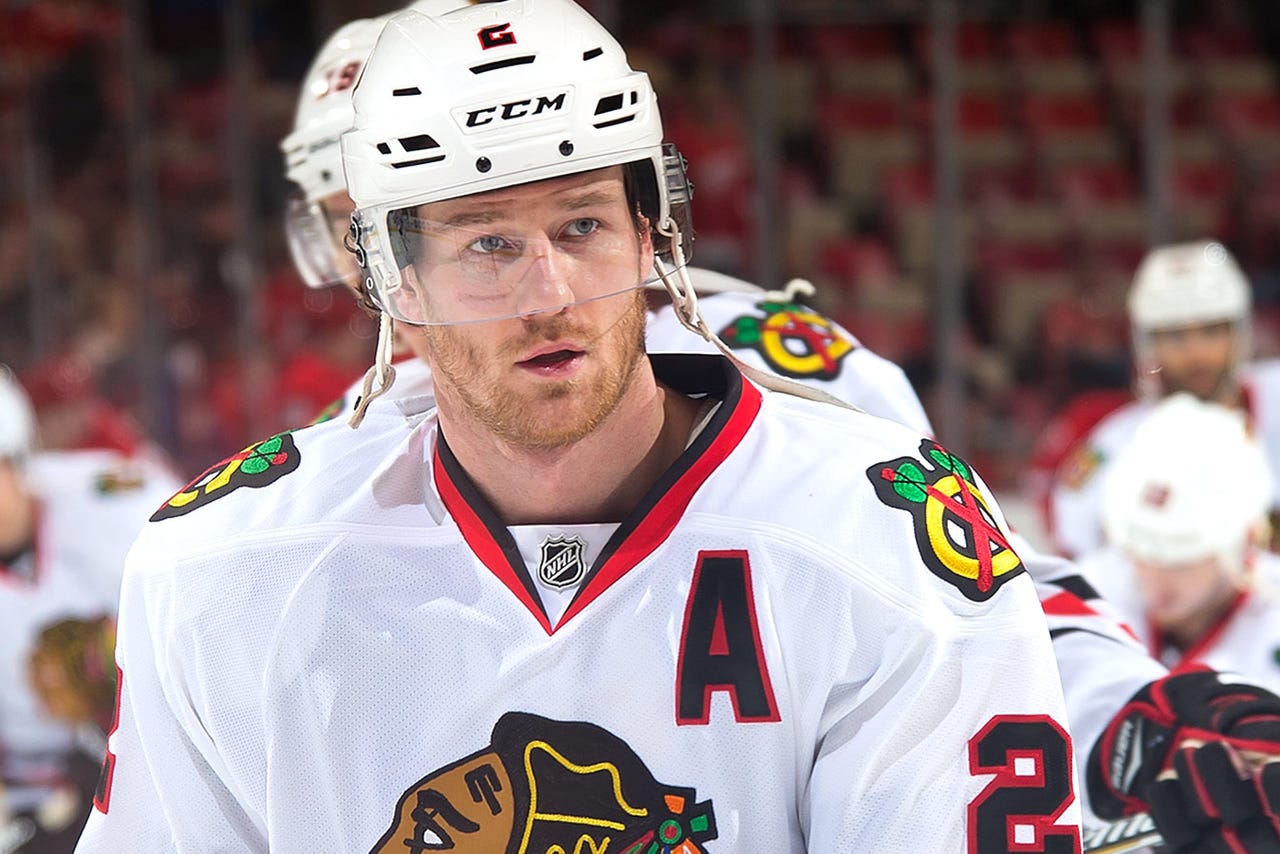 The Anaheim Ducks are coached to apply as much pressure on Duncan Keith as physically possible.
Why wouldn't they? No Chicago Blackhawk, wait, scratch that, no player in the entire league has played as often as Keith's 32:02 minutes per game during the playoffs. No player on the Blackhawks possesses the puck as much as Keith. So, of course, why wouldn't you try to put as much pressure on him as physically possible?
"I've been dodging checks my whole life," says Keith, who scored 51 goals in his last season of Midget hockey in Penticton B.C. "It's not anything different now."
Despite Anaheim's best efforts, they could not seem to hit Keith. In Game 1, the Ducks threw 44 hits, and only two landed on Keith. In Game 2, Keith didn't get hit until there was just 3:27 minutes remaining in the third period. So despite their best efforts, the Ducks can't seem to catch the elusive defenseman.
"I'm six feet now, but I've always been a guy who is under-sized," Keith said. "Guys are fast, skilled, and that's part of the reason why I've tried to work on my quickness. So I can outrace guys in those situations."
But what makes Keith so dangerous is, well, everything. Sure, you have offensive defensemen like Erik Karlsson and P.K. Subban, who dominate the offensive zone, but can't seem to play all too well defensively. And you've got guys like Dan Girardi, Brooks Orpik and Zdeno Chara, who play shutdown roles, but don't generate too much offense. And then you have guys that can do both, a rare class of NHL defensemen who very well could be headlined by Mr. Keith himself.
"He makes it look so easy, that people don't even notice," Corey Crawford said of Keith. "Sometimes you kind of get used to that level."
Keith is playing nearly half a game every time his Blackhawks play. He's on the ice every time the Blackhawks need something critical to happen, whether they need a goal or they need to protect their lead. He has two Norris Trophy's already, and his name appears on the Stanley Cup a couple of times and he's won two Olympic gold medals. What's left for Keith? The Hall of Fame, of course.
But that's for future Keith to worry about. His Blackhawks need him to just continue being him now. And his teammates know they will get the very best out of number 2.
"He's one of our most important players," Patrick Kane said. "We all know that in here."
(h/t Sportsnet)
Photo Credit: Dave Reginek/NHLI via Getty Images
---
---