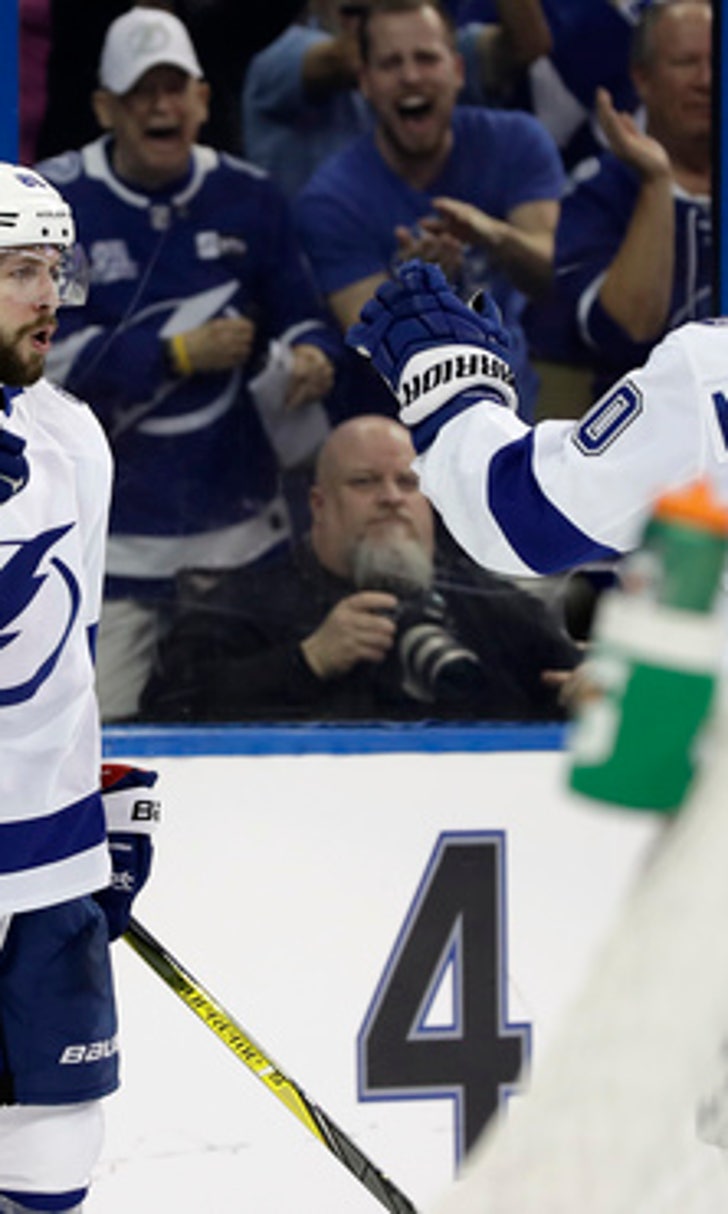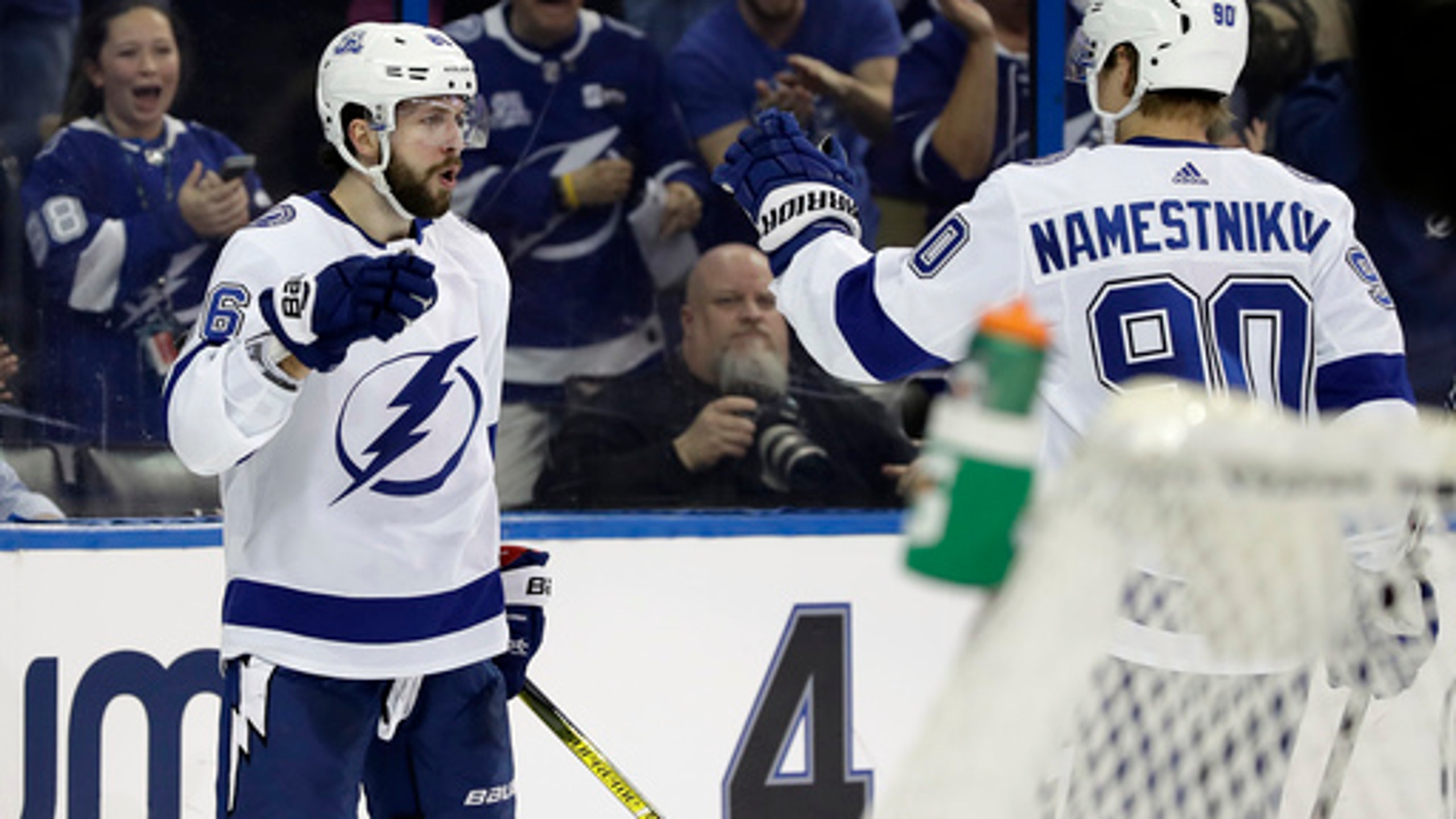 Vasilevskiy makes 44 saves, Lightning beat Kings 4-3
February 10, 2018
TAMPA, Fla. (AP) Andrei Vasilevskiy put together a terrific performance in another victory for Tampa Bay.
One play was especially memorable.
Vasilevskiy robbed Anze Kopitar when he put his glove behind his back for spectacular stop in the first period, part of a 44-save Saturday night in the NHL-leading Lightning's 4-3 victory over the Los Angeles Kings.
Steven Stamkos had a goal and an assist, and Alex Killorn, Cedric Paquette and Nikita Kucherov also scored for the Lightning.
Vasilevskiy allowed a goal on the Kings' first shot and then stopped 17 straight shots over the rest of the period, including the play on Kopitar.
''To be honest, I didn't see anything,'' Vasilevskiy said. ''I just saw the blade of Kopitar's stick. I realized I didn't have enough time to be square to the puck so I made the decision to turn the other way and I got lucky.''
''I told him to go buy a lottery ticket,'' Kopitar said.
Jonny Brodzinski, Kyle Clifford and Christian Folin scored for the Kings, who nearly came back from a three-goal deficit entering the third period. Jonathan Quick stopped 13 of 14 shots after replacing Darcy Kuemper early in the second.
The Lightning retired Vincent Lecavalier's No. 4 during a pregame ceremony. Lecavalier, who tops the franchise list for game played (1,037) and goals (383), joined Martin St. Louis as the only Tampa Bay players to have their jerseys retired.
After Stamkos scored 65 seconds into the game, Los Angeles tied it at 1 on Brodzinski goal at 5:02 of the first.
Killorn made it 2-1 on a breakaway off a Stamkos pass right after serving an interference penalty.
Paquette put the Lightning up 3-1 at 3:12 of the second when his backhander from behind the net went in off Kuemper's left leg. Kuemper departed after giving up three goals on 14 shots.
Los Angeles right wing Dustin Brown received a five-minute kneeing penalty and a game misconduct for a hit on Tampa Bay rookie defenseman Mikhail Sergachev, who returned for the third.
Kucherov scored on the ensuing power play.
Clifford scored 3:17 into the third before Folin cut the deficit to 4-3 with 6:55 remaining. Vasilevskiy turned aside 18 third-period shots, making a big save at the buzzer on Drew Doughty.
''I tried to go blocker side,'' Doughty said. ''I didn't have time to pick up my head and see where I'm shooting it.''
Vasilevskiy leads the NHL with 33 wins.
''He's the best,'' Lightning defenseman Anton Stralman said. ''There's no doubt in my mind.''
NOTES: Kings C Trevor Lewis, hurt in Friday's game at Florida when he was checked into the boards, returned to Los Angeles to be examined by team doctors. ... Tampa Bay has outscored its opponent 75-45 in the second period.
UP NEXT
Kings: Plays at Carolina Tuesday night.
Lightning: Visits Toronto Monday night.
---
---