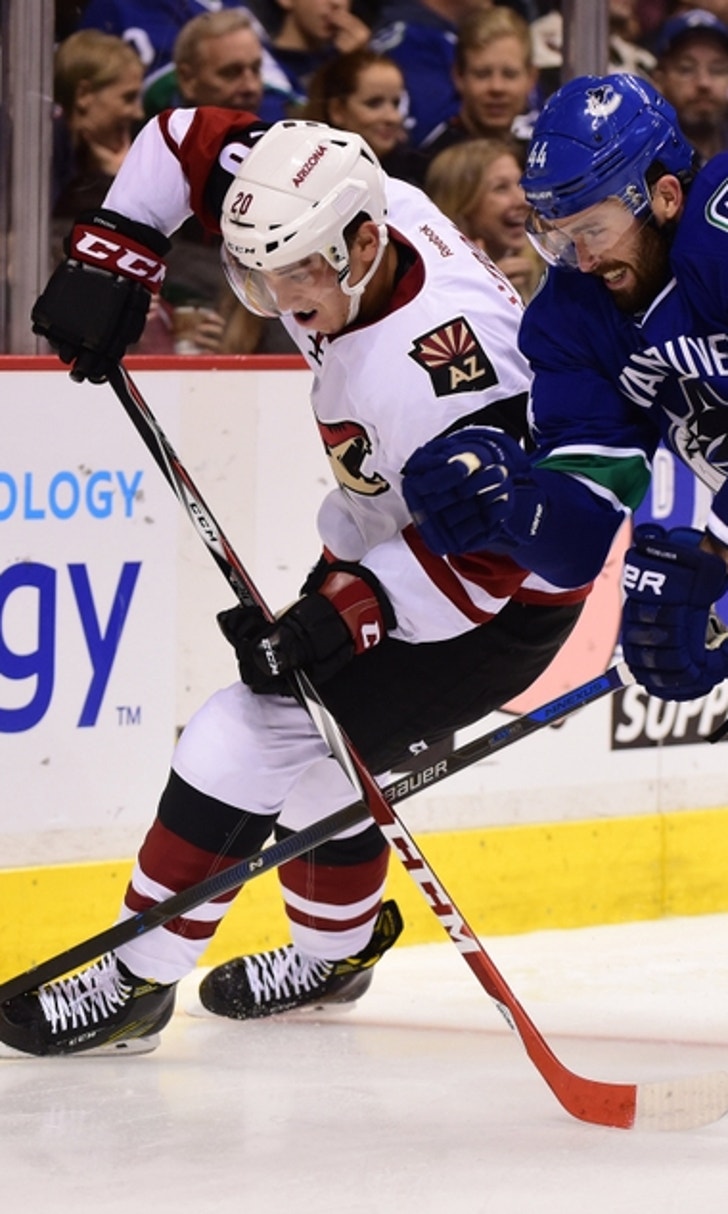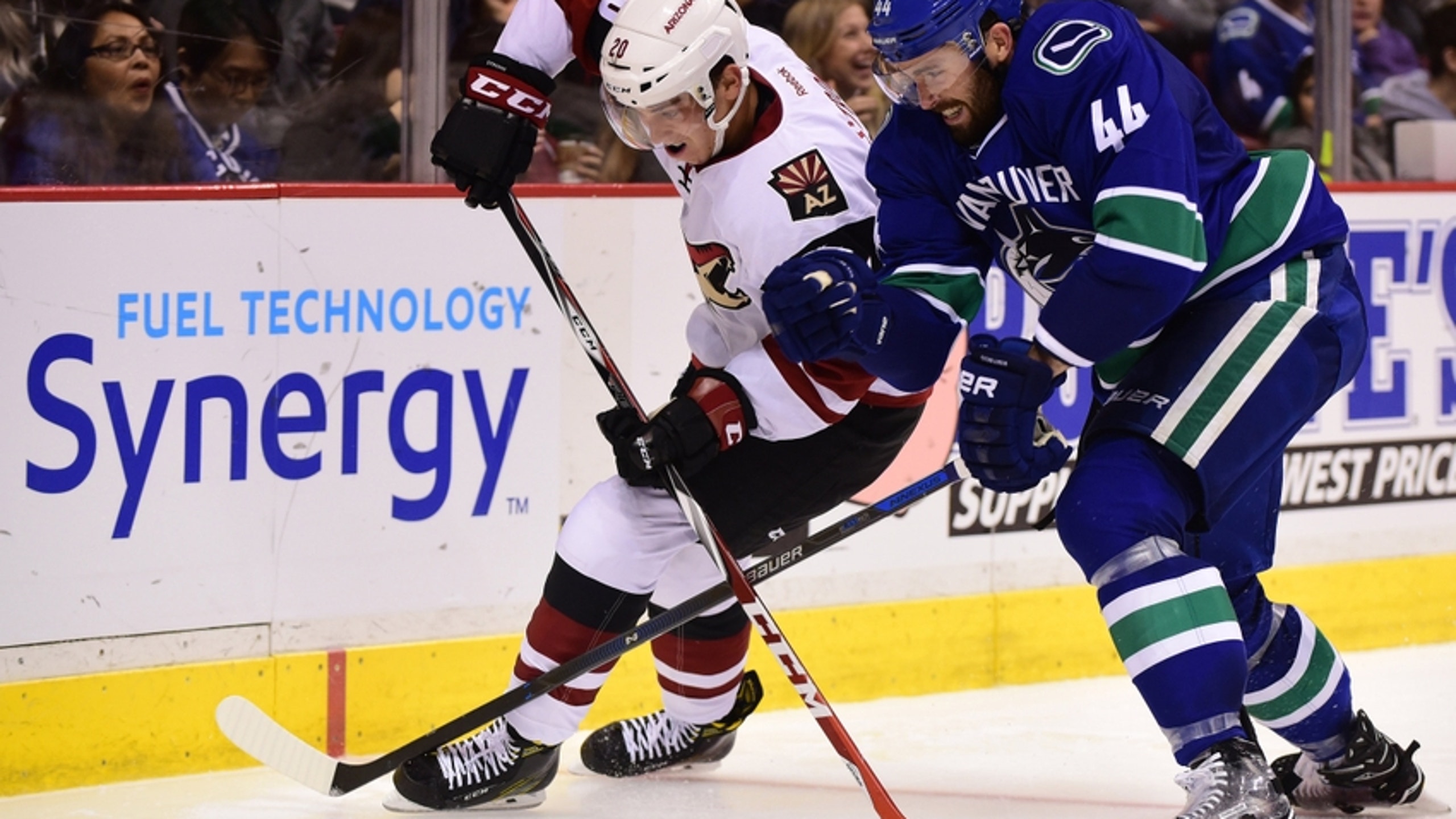 Vancouver Canucks vs. Arizona Coyotes: Preview, Lineups
BY foxsports • June 30, 2017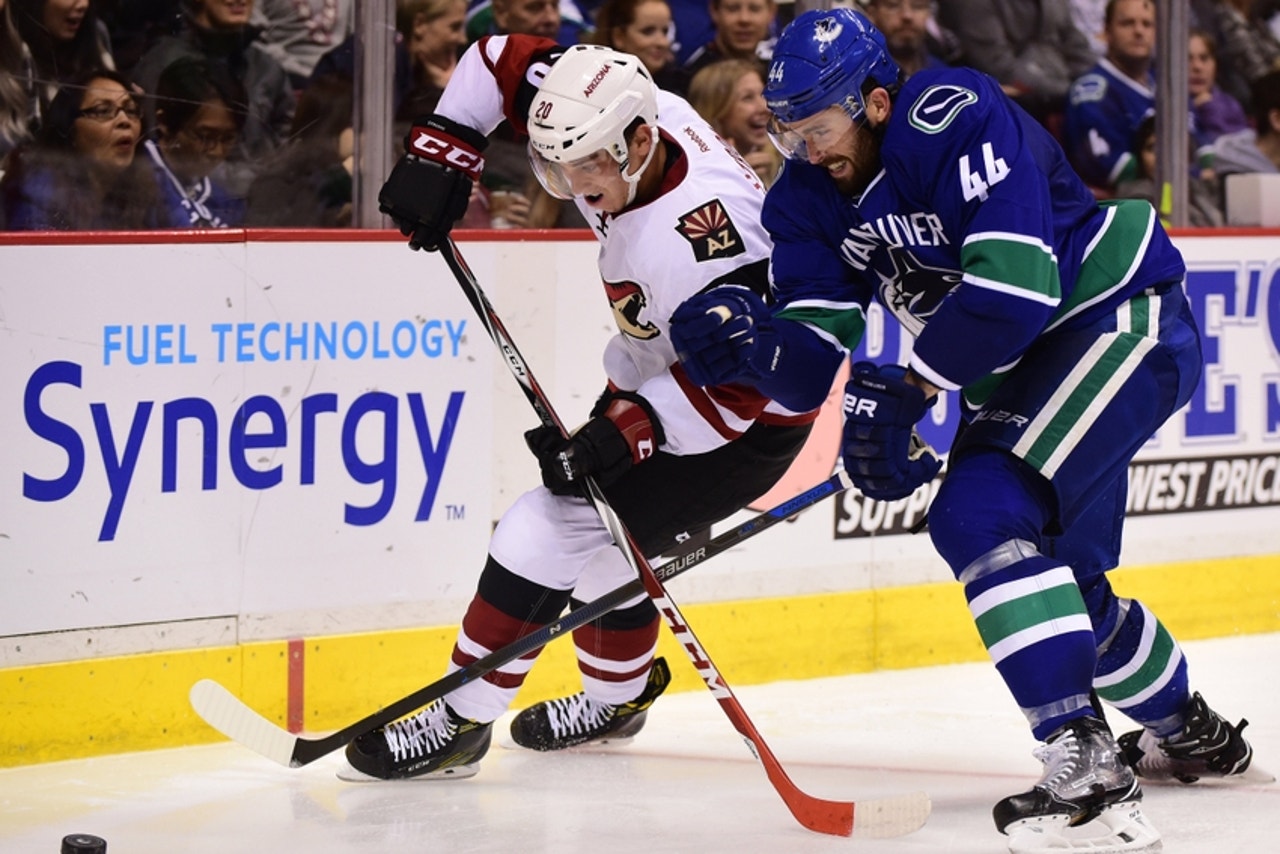 The Vancouver Canucks have proven they can win games. But they have also proven they can get blown out every once in a while.
When the Vancouver Canucks had won two of their last three games going into the match-up against the New York Rangers, everything seemed fine. But then they lost 7-2 and we are back wondering what this team is and what it can be.
According to several reports, the Canucks are looking to add a 20-goal scorer again, with Buffalo Sabres winger Evander Kane in mind. But, honestly, is that really going to help?
Loui Eriksson, the mighty 30-goal scorer, is currently on pace for 9.7 goals on the season. That doesn't mean he isn't a great goal scorer, but it shows that Vancouver has more issues than a lack of scorers.
Sure, every proven goal scorer raises Vancouver's chances of scoring a goal. Getting Patrick Kane on the Sedins' wing would probably help. Connor McDavid might be enough to lift the Edmonton Oilers into the playoffs.
But, Evander Kane is not Patrick Kane, and the Canucks aren't going to find a wild Connor McDavid lying on Robson St. Would a 20-goal scorer be enough to make the Canucks good again?
Some food for thought.
ArizonaCoyotes
VancouverCanucks
Vancouver Canucks
OVERVIEW:
2016-17 Record: 6-10-1
Home Record: 5-4-0
2015-16 Record vs. Coyotes: 3-1-0
Goals For: 35
Goals Against: 55
Power Play: 9.4% (29th in NHL)
Penalty Kill: 83.7% (11th in NHL)
Leading Scorers: Henrik Sedin (17 GP –- 5 G – 5– A -– 10 PTS), Daniel Sedin (17 GP – 5– G – 5– A – 10– PTS), Bo Horvat (16 GP -– 5 G – 4– A – 9– PTS).
Injuries: Jannik Hansen (fractured rib, early/mid-December), Chris Tanev (foot, late November), Jayson Megna (shoulder, day-to-day), Anton Rodin (knee, indefinite)
WHO''S ON OFFENCE:
The twins: Henrik Sedin and Daniel Sedin are the same age, they look the same, and they do the same things. I bet they would both wear the same number on their backs if they could. Through 17 games, they are tied for the team scoring lead with five goals and 10 points each.
Alex Burrows: After being in the buyout conversation over the summer, Burrows is finding his stride. He is giving Bo Horvat and Sven Baertschi exactly what they were missing on their line, and they are helping Burrows equally much.
WHO''S ON DEFENCE:
Nikita Tryamkin: The big Russian blue liner came to Vancouver out of shape this summer but is looking like a strong addition 17 games in. One of the Canucks' best Corsi players, he is helping the team both offensively and defensively.
WHO''S IN NET:
Ryan Miller: Jacob Markstrom was in net against the Rangers and will probably get a break tonight.
PROJECTED LINEUP:
Daniel Sedin — Henrik Sedin — Brandon Sutter
Loui Eriksson — Markus Granlund  — Derek Dorsett
Sven Baertschi — Bo Horvat— — Alexandre Burrows
Michael Chaput — Brendan Gaunce — Jack Skille
Alex Edler — Troy Stecher
Ben Hutton — Erik Gudbranson
Luca Sbisa — Nikita Tryamkin
Ryan Miller
Jacob Markstrom
Arizona Coyotes
OVERVIEW:
2016-17 Record: 5-9-1
Away Record: 2-6-1
2015-16 Record vs. Canucks: 1-2-1
Goals For: 39
Goals Against: 51
Power Play: 11.1% (25th in NHL)
Penalty Kill: 76.1% (28th in NHL)
Leading Scorers: Radim Vrbata (15 GP – 6– G – 5– A – 11– PTS), Max Domi (15 GP – 1 G – 10– A –- 11 PTS), Jordan Martinook (15 GP – 5 G – 4– A – 9– PTS).
Injuries: Dave Bolland (lower body, indefinite), Chris Pronger (Concussion, out for season)
WHO''S ON OFFENCE:
Radim Vrbata: Deemed not good enough for the Canucks, Vrbata is on pace for 33 goals this season. I doubt he'll get there, but it always sucks to see former Canucks being successful elsewhere after playing badly in Vancouver. Oh well, good for him.
Max Domi: Playing on the left wing of Vrbata's line, Domi likes to set up scoring chances, and he clearly knows how to do it. Through 15 games, he has just one goal but 10 assists for 11 points.
WHO''S ON DEFENCE:
Oliver Ekman-Larsson: The Canucks have a few solid defencemen on their roster now, but Ekman-Larsson is the kind of No. 1 D-man they are lacking. The Coyotes have him, and probably don't want to ever let go. With five goals and eight points, he currently ranks fourth in team scoring.
WHO''S IN NET:
Louis Domingue: The goaltending position is perhaps Arizona's biggest weakness. Mike Smith had his best season in 2011-12 but has been declining since. Domingue broke into the NHL last season and was promoted to the starting job for the 2016-17 campaign, but is struggling to establish himself. In 12 games, he has a .899 save percentage and a 3.42 goals-against average.
PROJECTED LINEUP:
Max Domi — Martin Hanzal — Radim Vrbata
Tobias Rieder — Jordan Martinook — Anthony Duclair
Jamie McGinn — Brad Richardson — Shane Doan
Lawson Crouse — Laurent Dauphin — Ryan White
Oliver Ekman-Larsson — Michael Stone
Alex Goligoski — Anthony DeAngelo
Jakob Chychrun — Luke Schenn
Louis Domingue
Mike Smith
More from The Canuck Way
This article originally appeared on
---
---