Jeremy Bracco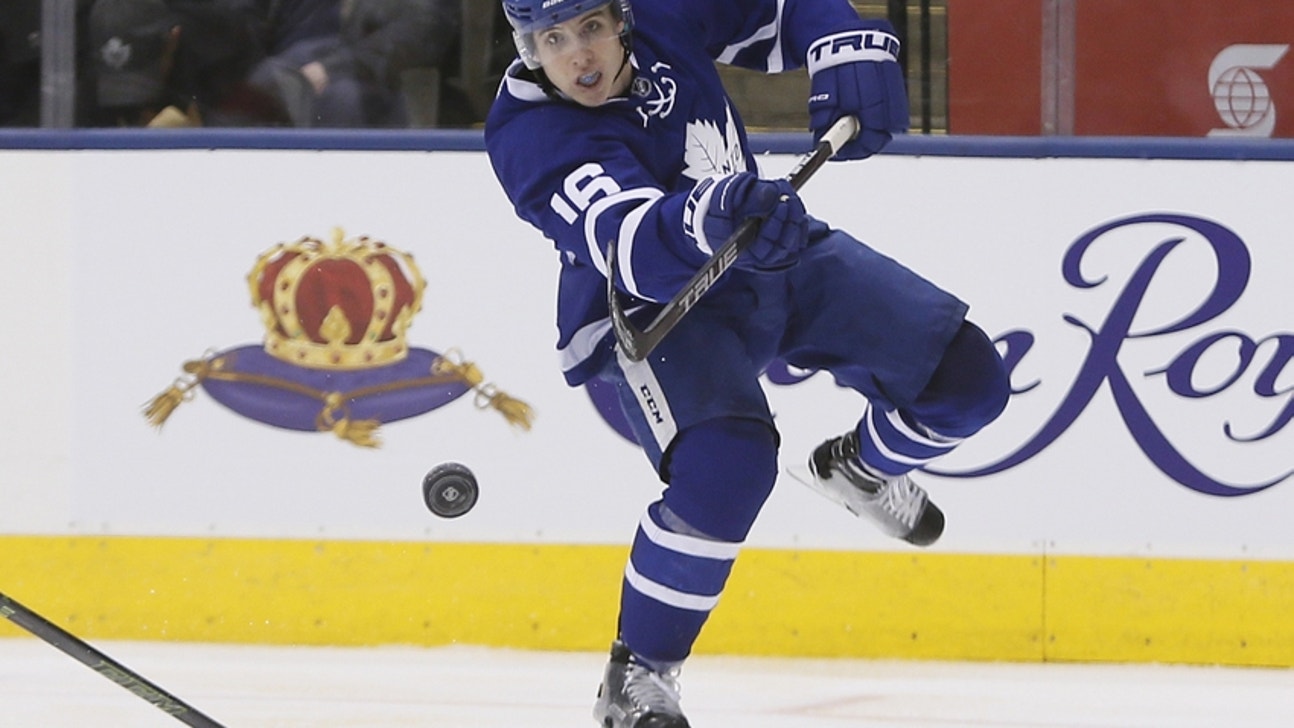 Jeremy Bracco
Toronto Maple Leafs World Junior Championship Primer
Updated
Mar. 4, 2020 11:29 p.m. ET

Fansided, Torrin Batchelor/FanSided via Editor In Leaf
Happy Holidays, Toronto Maple Leafs Nation! With the NHL taking a small holiday sized break, It's time to look forward to some of the best pure hockey you'll see all year at this years World Junior Championship held in Montreal and Toronto.
Team USA – Pool B
Jeremy Bracco
RW/C – 5ft9″ – 181lbs – Shoots R
OHL – Kitchener Rangers – 27GP – 17G – 34A – 51PTS
Drafted: 2nd Round – 61st Overall – 2015 Draft By Toronto Maple Leafs
The diminutive American winger started the season on fire going his first 26 games scoring at least a point. This included 11 multi point games and 2 hat tricks already on the year. We've written pretty extensively about Jeremy Bracco here at Editorinleaf, and he is easily the Leafs least talked about super prospect.
Expect that to change over the next few weeks as he takes on a key role in the American attack and Powerplay. Using his elite playmaking, vision, hockey IQ and hands to magic the puck through the opposition, expect Bracco to have a "coming out" party, if his 26 game point streak in the OHL doesn't already count.
The Americans have arguably the best goaltending situation in the World Junior Championship – more to come on that in a minute. Bracco leads an explosive forward core, that appears to have all the necessary skill, grit and "intangibles" to win outright. The only place the Americans seem weak is on defence, somewhere Bracco won't help.
Joseph "Brick" Woll
G – 6ft4″ – 203Lbs – Catches L
NCAA – Boston College – 17GP – .918Sv% – 2.51GAA
Drafted: 3rd Round – 62nd Overall – 2016 Draft By Toronto Maple Leafs
Most teams in the World Junior Championships tend to only cary 2 goalies, due to small roster sizes, but due to an impressive shutout win over the Czech's in the pre-tournament games, Woll played his way onto the team and the USA will carry 3 tenders.
He's got above average goalie size, and surprisingly doesn't sacrifice much in the way of mobility or agility to keep it up, he's a big boy who can fly around the net. One of the most used lines when scouts talk about Woll is that "He's a student of the game", which is absolutely true, much like Ryan Miller, Woll is a very cerebral goalie and often thinks his way out of situations.
While the USA will likely run Tyler Parsons of the London Knights as they're starting goalie, the Brick Woll will have every chance to steal it from him and lead the Americans to glory. We'll get to see Bracco, Woll and the Americans take on Team Canada on the New Year's Eve classic for their only guaranteed meeting of the tournament.
Team Latvia – Pool B
Martins Dzierkals
LW/RW – 5ft11″ – 170Lbs – Shoots L
QMJHL – Rouyn-Noranda Huskies – 22GP – 12G – 15A – 27PTS
Drafted: 3rd Round – 68th Overall – 2015 Draft By Toronto Maple Leafs
The smooth skating Latvian embodies the Latvian national team programs identity in many ways. He works hard in all three zones and always tries to out work his competition. Dzierkals is also blessed with plus skating and a very quick hockey IQ that allows him to read play and use his plus passing skills to make something out of nothing.
He is the closest thing the Latvians have to a World Beater at the World Junior Championships and if they want to go anywhere or make any surprise noise, Martins Dzierkals is most likely going to have to carry them on his back. Latvia takes on Bracco and the USA today at 3:30pm, before matching up against Team Canada on the 29th. Medal round is unlikely, but the Latvians always have upset potential written all over them.
Team Sweden – Pool A
Carl Grundstrom
LW/RW – 6ft0″ – 194Lbs – Shoots L
SHL – Frolunda HC – 27GP – 11G – 2A – 13Pts
Drafted: 2nd Round – 57th Overall – 2016 Draft By Toronto Maple Leafs
Your atypical glue guy, Grundstrom is tied for 2nd in the SHL for goals and uses his high work ethic and nose for the net to sniff out the puck all over the ice. Being 2nd in the SHL in goals is probably outside of his wheel house for a whole season, but Grundstrom does consistently get to the spots on the ice where greasy tap in or second chance goals happen, giving him a small chance to make this sustainable.
More from Editor In Leaf
Otherwise the Assistant Captain of Team Sweden at this years World Junior Championship is ready to get in hard on the fore check, throw his weight around and be a staple on both special teams units to get Tre Konor back onto the Podium.
Sweden being in Pool A means if you are only watching Canadian games you won' see them until the elimination round. Another small, Leafs related matter is William Nylander's younger brother Alexander Nylander has been released by the Sabres (he was playing in the AHL) for this World Junior Championship.
The younger Nylander has the same potential for puck magic, overtime it touches his stick and is going to be a key reason the Buffalo-Toronto rivalry quickly becomes one of the best in hockey. If you can, tune into the December 29th game as Sweden takes on reigning champs Finland, in what always proves to be a holiday classic.
All right Leafs Nation, there you go, your one-stop-shop for all Leafs related World Junior Championship items. The tournament is set up to be another instant classic, with all 4 Leafs prospects set up to be difference makers on their respective teams. As always feel free to keep the conversation going on Twitter @EditorInLeaf and @TorrinBatchelor or comment below!
---
---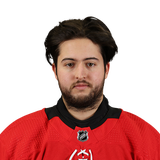 Get more from Jeremy Bracco
Follow your favorites to get information about games, news and more
---