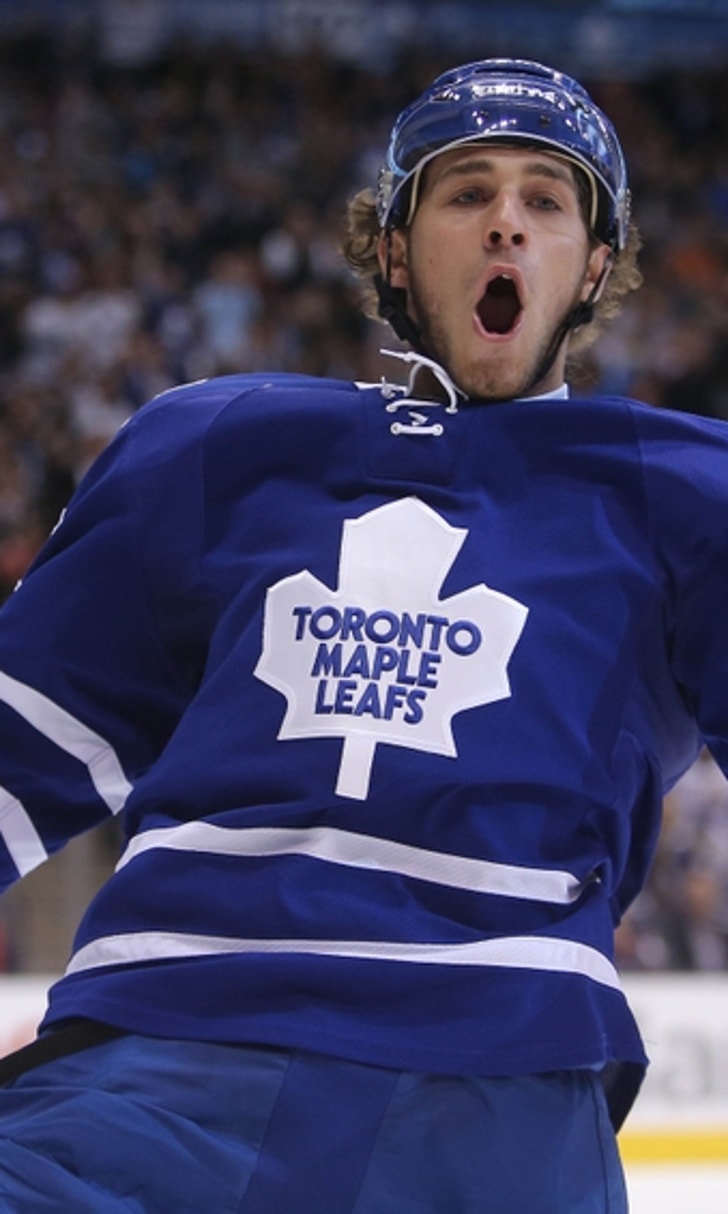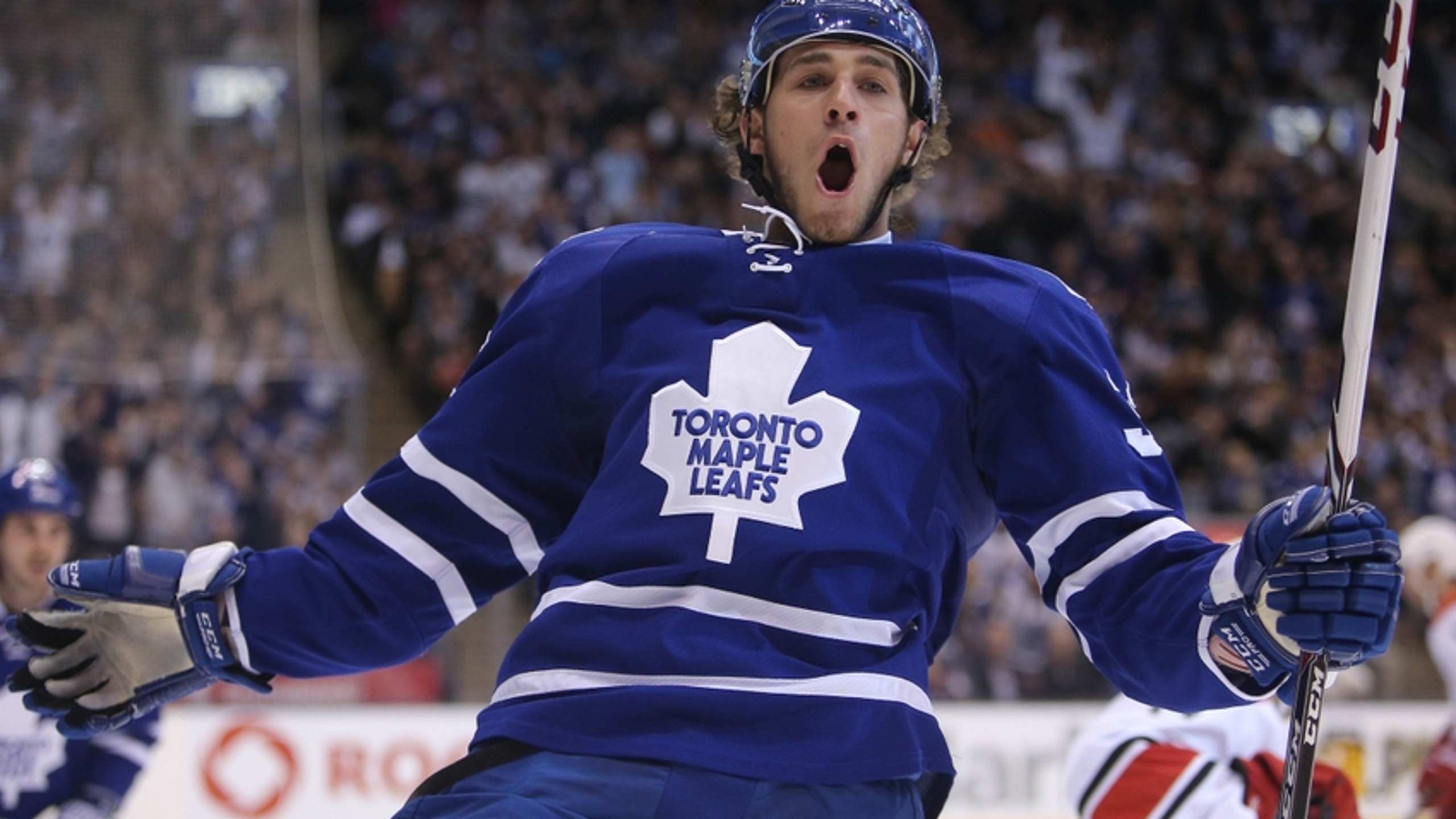 Toronto Maple Leafs Player Preview: Josh Leivo
BY foxsports • June 30, 2017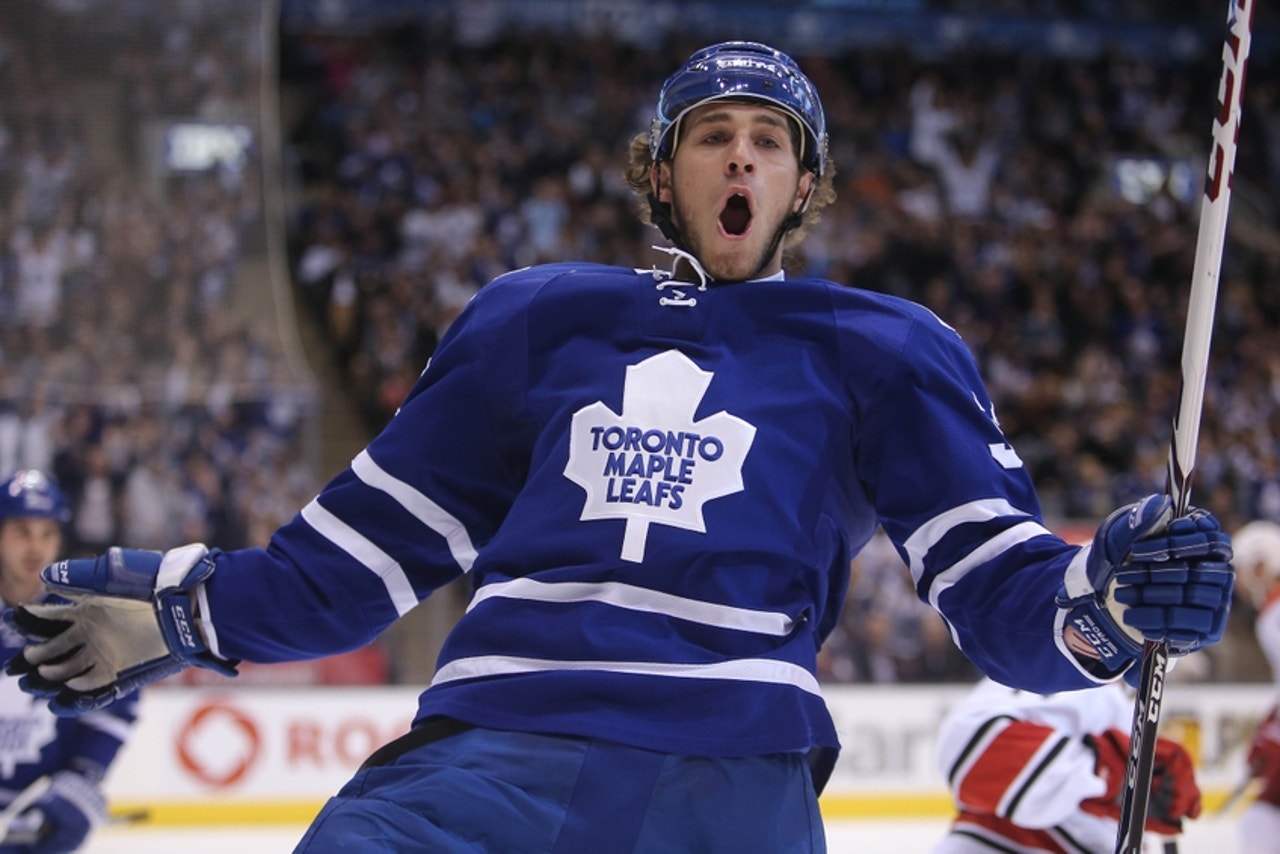 Toronto Maple Leafs prospect Josh Leivo had a good showing in his 12 games with the big club last season, and could see rotational time throughout the 2016-2017 season.
The Toronto Maple Leafs 3rd round pick in 2011 is one of the few bright spots of a generally bad drafting era.
Leivo played a steady game at 5v5, coming in around average for possession during his time with the Leafs. While he was on the ice the Leafs allowed 3.81 less shot attempts per sixty minutes – or around seven less shots over his 110 minutes of 5v5 time.
He wasn't much in the way of generating shots, but he did drive possession compared to his two common forward linemates (Froese and Brown).
More from Editor In Leaf
It's a small sample, but Leivo didn't disappoint anyone while he was with the Leafs last year and that's all you can hope for when a player is getting a small look. Leivo made the most of the opportunity he was given and deserves the ice-time he's sure to get at some point this year.
The twelve game showing likely earned him the extra year on his two-year contract that was signed in the off-season.
He's been an effective player in both the OHL and AHL on his path the big league and he's earned the trust of the organization.
Expectations of him keeping up the goal scoring pace he enjoyed last year (five in 12 games – three at 5v5) should be thrown aside. Leivo scored at a 21.43% rate during his short stint, a number simply not sustainable over a longer period of time.
What the Leafs can expect from Leivo is effort and consistency, that's about all that's guaranteed at this point. He's going to get more of a look this year and we'll get a better gauge at his play when he's more pinned down to a line and role.
Leivo is likely destined for fourth line duties with the Leafs, though his offensive production at previous levels will give him a chance at the third line should an opportunity arise. Leivo adds to what will be an interesting season for youth showings with the Toronto Maple Leafs.
Previous Player Previews:
This article originally appeared on
---
---