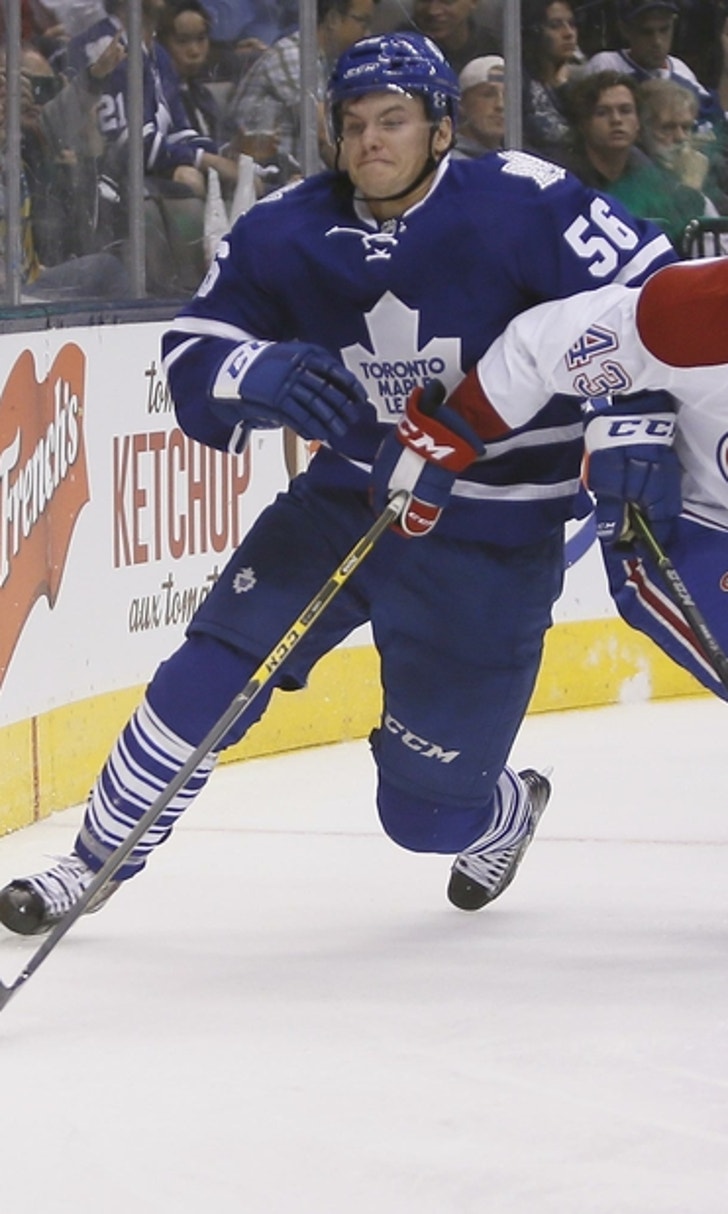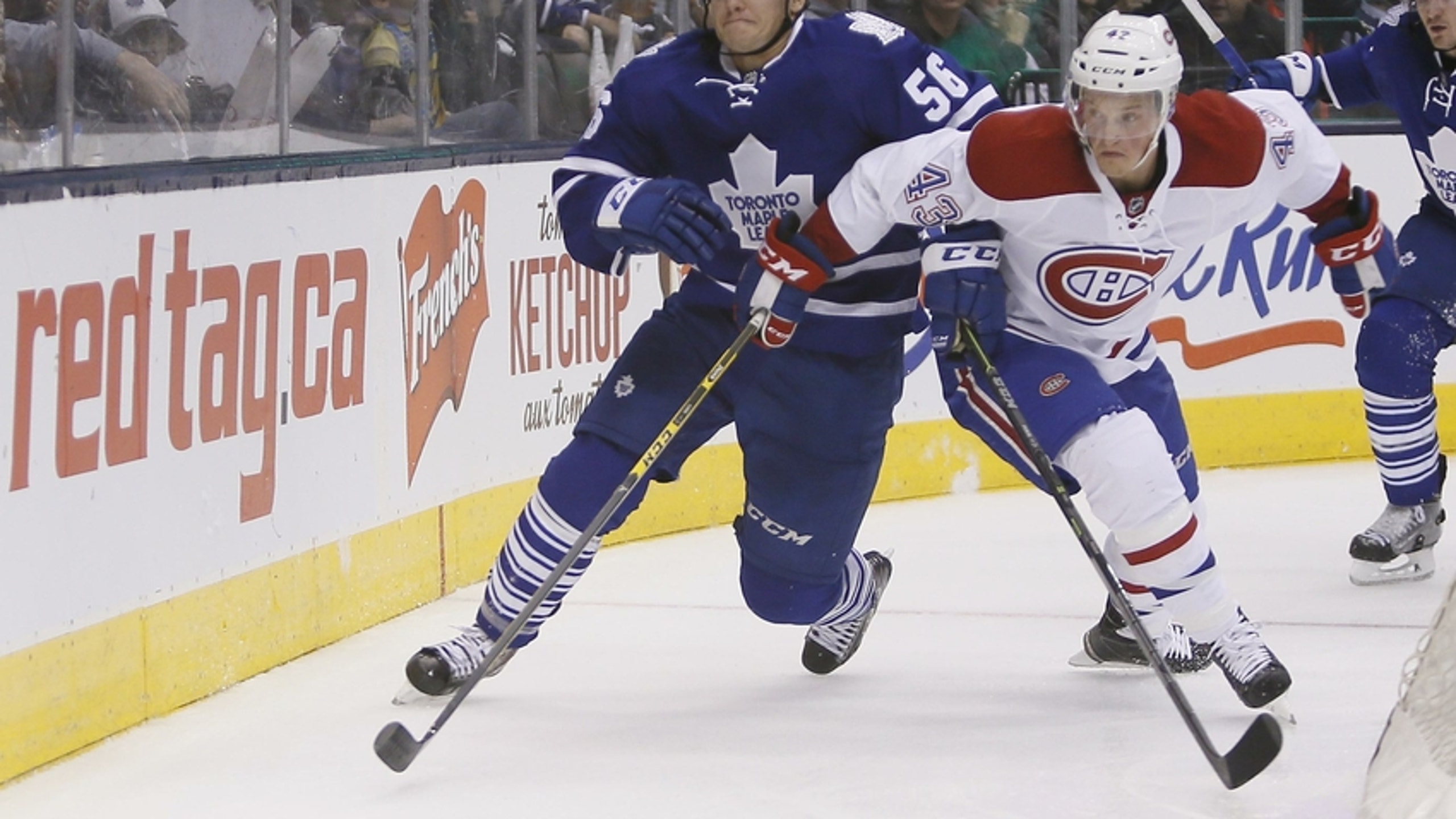 Toronto Maple Leafs Player Preview: Byron Froese
BY foxsports • June 30, 2017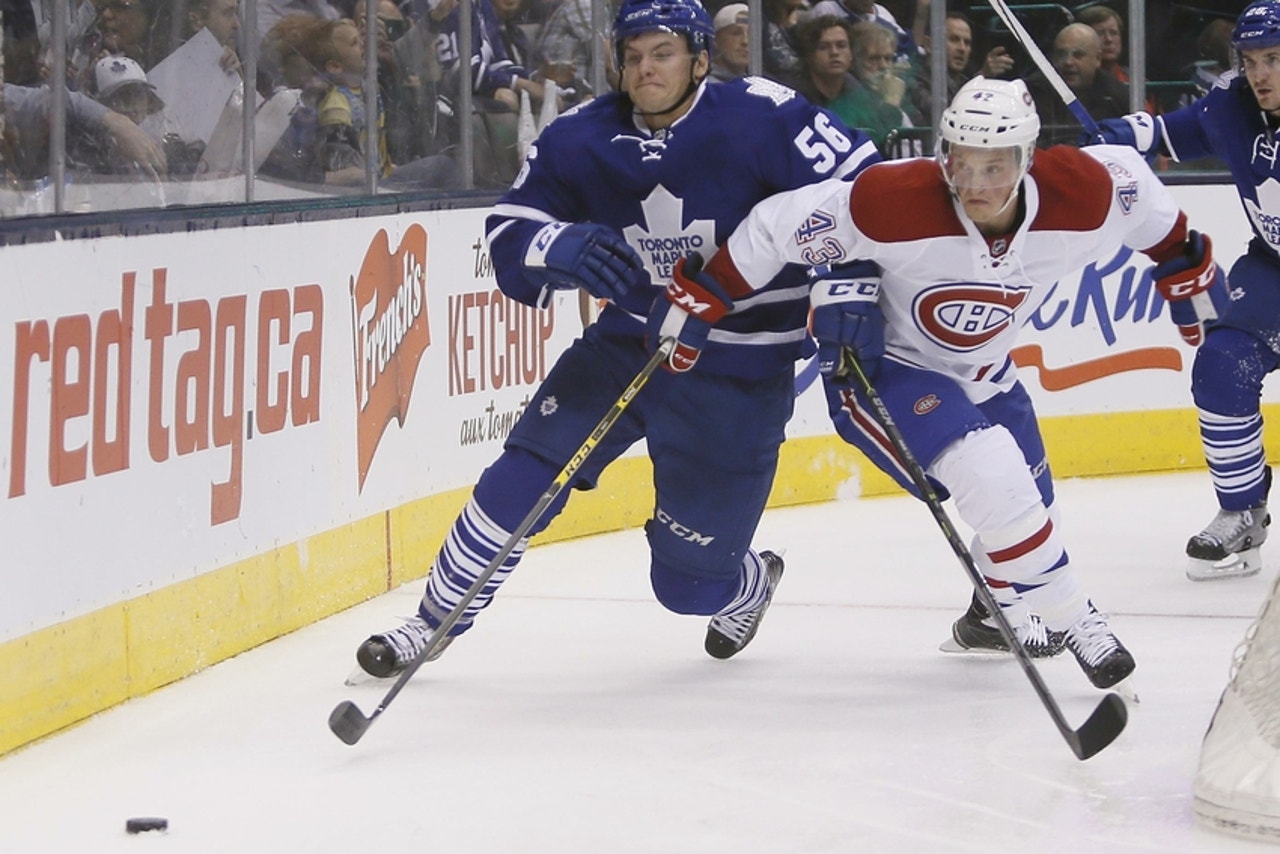 Toronto Maple Leafs forward Byron Froese got his first taste of NHL action last year, getting in the lineup for 56 games, but he's likely at the end of the road in the Leafs organization.
Froese registered two goals and three assists in his 56 games for the Toronto Maple Leafs last season and was generally unnoticed throughout the season.
His shot suppression numbers were excellent, but everything else didn't go so well for the 25 year old forward. A 5v5 P60 of 0.57 and a relative CF60 of -10.1 aren't going to turn any heads, especially with a plethora of young talent biting at his heels.
Turning 26 by the end of the 2016-2017 season, Froese will almost certainly go unqualified when that period of the off-season begins.
Where he stands now is that he's a good AHL player, which will be good for the Marlies this year, but the NHL is currently out of reach on a regular basis without a bunch of injuries.
Froese has enjoyed success with the Marlies in the AHL, scoring 42 points in 46 games during the 2014-2015 season, and that's likely where he spends the majority – if not all – of this season.
Given his age and overall pro experiences, he'll be a valuable leadership tool for the Marlies and the other young Leafs prospects this year at the minor level.
The NHL is about generating shots and if you end up in the replacement level category in shot generation then there really isn't a place for you in the lineup – regardless of how your suppression looks.
The Toronto Maple Leafs are building a team in hopes of having consistent players who can produce – at worst – as a fourth line player for 200 feet. Byron Froese hasn't shown he's that player in the NHL and the clock is about to expire on his time in Toronto.
Previous Player Previews:
More from Editor In Leaf
This article originally appeared on
---
---