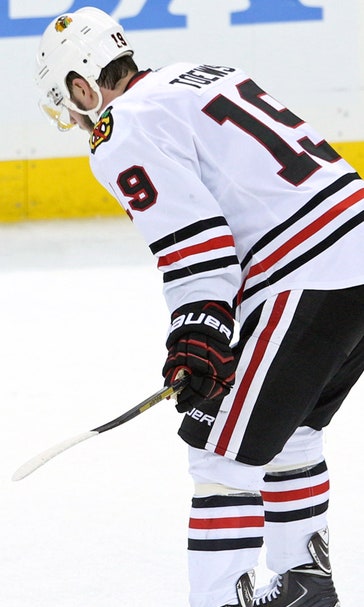 Toews keeping level head in face of Blackhawks' scoring woes
October 30, 2015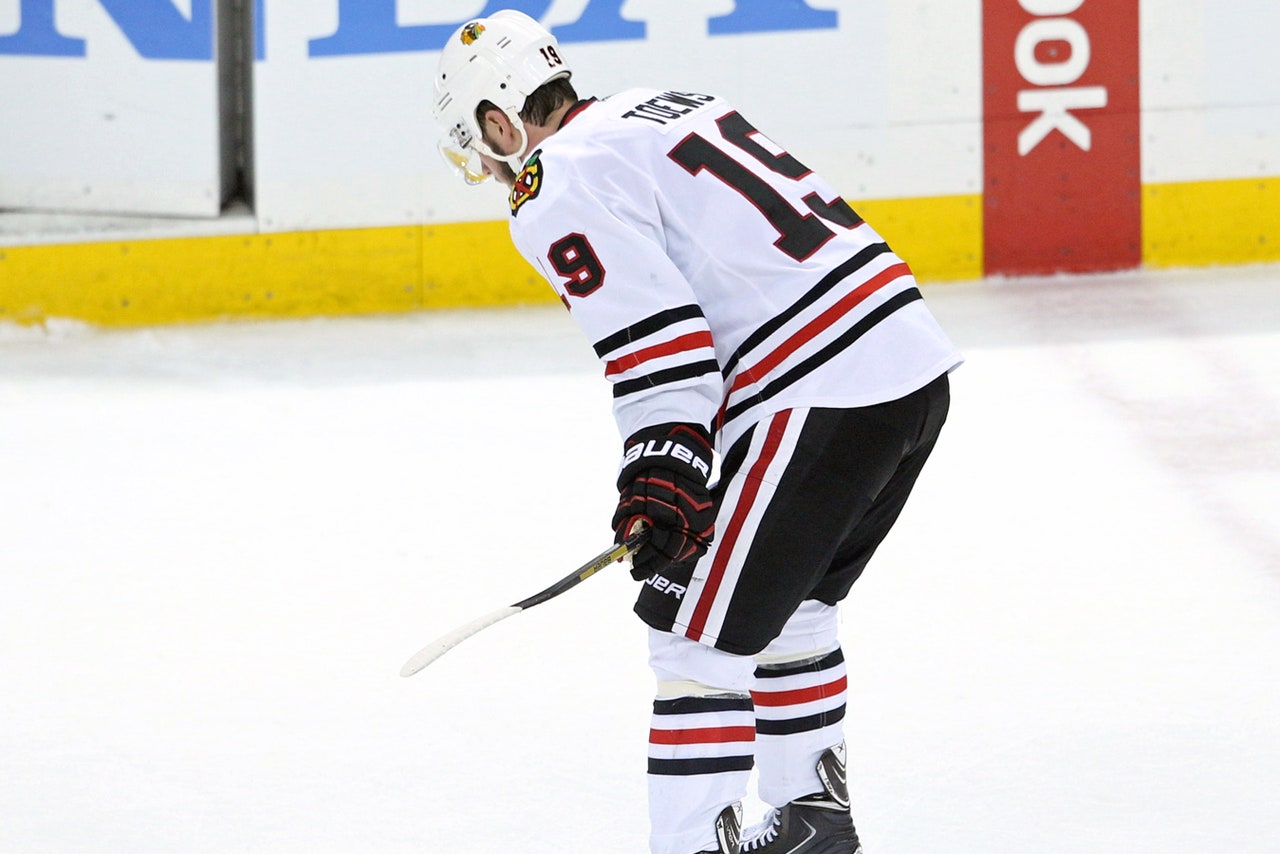 Chicago Blackhawks captain Jonathan Toews traditionally keeps his emotions in check, his voice relatively low and his head on straight.
Toews kept it close to the vest once again on Thursday, but seemed to show a bit of emotion - well, by his standards - when asked if the team's frustration is mounting with its inability to score on 5-on-5 situations.
"What choice do you have? Let it get to you and it can only get worse if you do," Toews told reporters. "At the end of the day, it's up to us."
Q, Toews and Kane all said #Blackhawks didn't work hard enough for ugly goals. Didn't make it hard enough on Hutchinson.

— Mark Lazerus (@MarkLazerus) October 30, 2015
Chicago extended its winning streak to four games as Toews tallied in both 1-0 victories over the Tampa Bay Lightning on Saturday and the Anaheim Ducks two nights later. Patrick Kane scored a power-play goal 86 seconds into the first period on Thursday, but the Blackhawks were held in check the rest of the way in a 3-1 setback to the Winnipeg Jets.
Artem Anisimov netted Chicago's last 5-on-5 goal just over four minutes into a 3-2 victory over the Florida Panthers on Oct. 22, a stretch of 235 minutes, 58 seconds. The Blackhawks (6-4-0) will try to snap that drought when they visit the Central Division-rival Minnesota Wild (6-2-1) on Friday.
---
---