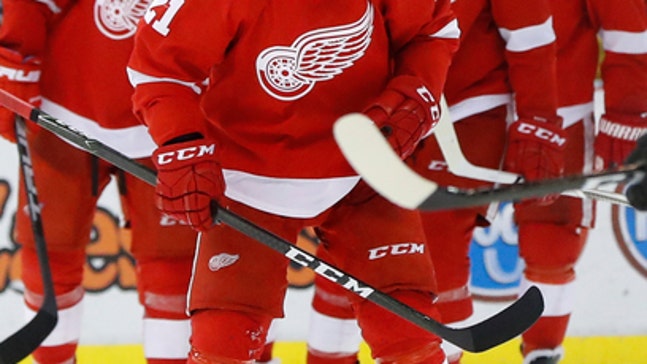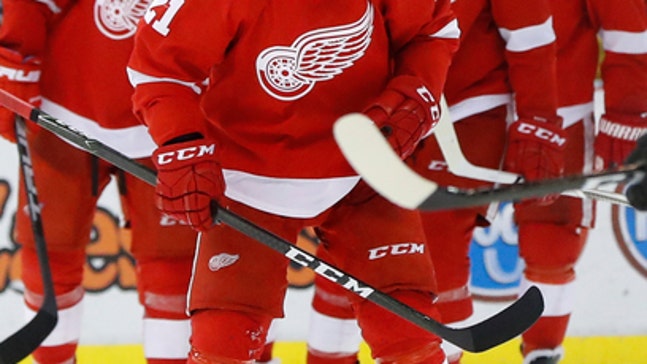 Tatar's 1st career hat trick helps Red Wings beat Ducks 6-4 (Dec 17, 2016)
Updated
Mar. 4, 2020 7:22 p.m. ET

DETROIT (AP) Tomas Tatar broke out of a scoring slump.
The Detroit Red Wings did, too.
Tatar got his first career hat trick, helping Detroit beat the Anaheim Ducks 6-4 on Saturday night to get a desperately needed win with a breakout offensive performance.
''It's perfect timing,'' he said.
Tatar got his third goal early in the third period, putting the puck on both sides of his stick before flipping it over John Gibson.
Detroit scored more goals (four) in the first two periods than it totaled over its previous four games - all home losses - and finished with a season scoring high.
''We knew we weren't good enough the last four games,'' Tatar said.
Detroit has needed Tatar to play better, too.
The Slovak winger almost matched the number of goals (four) he scored in his first 31 games of the season. Tatar, who made his NHL debut during the 2010-11 season, scored a career-high 29 goals two years ago and had 21 goals last season.
Xavier Ouellet scored his first of the season and third of his career with 2:08 left in the second period to put the Red Wings ahead 4-3, their first lead in five games.
Petr Mrazek helped Detroit keep the lead, finishing with 21 saves.
Anaheim's Jonathan Bernier stopped 17 shots through two periods before being pulled by Ducks coach Randy Carlyle.
''He wanted to turn things around and spark the team,'' Bernier said.
Rakell and Shea Theodore scored in the first period, giving the Ducks a 2-0 lead that seemed safe against a team that has been struggling to score. Cam Fowler gave them another two-goal lead early in the second.
Tatar, though, pulled Detroit within a goal for the second time, and quickly the Red Wings figured out a way to score.
A little luck helped.
Tatar shot the puck and it went off the left skate of Fowler, caromed off the end boards and went off the back of Bernier's left leg and into the net.
''It's a tough building when you're not used to those bounces,'' Bernier said.
Detroit's Dylan Larkin went to the front of the net and into the crease and was rewarded with a tying goal midway through the second period that stood after a video review and challenge by Carlyle.
''I thought I was in good position and had it,'' Bernier said. ''It trickled in.''
Rickard Rakell scored his second goal of the game less than two minutes later, pulling Anaheim within a goal.
The Red Wings restored their two-goal lead midway through the third when Frans Nielsen scored off a rebound in front of the net.
''It's a game of confidence,'' Nielsen said.
NOTES: Mrazek wore a holiday-themed mask, featuring Buddy from Will Ferrell's movie ''Elf.'' ... The Ducks scratched D Korbinian Holzer and F Jared Boll. ... Detroit scratched F Drew Miller, D Brian Lashoff and D Alexey Marchenko. ... Detroit will play 10 of its next 11 games on the road. ... Anaheim's Andrew Cogliano has played in 736 straight games, dating to 2007, for the longest active streak, and is one game away from tying Jay Bouwmeester for fifth on the NHL's all-time list. Doug Jarvis played in a league-record 964 consecutive games from 1975 to 1987. ... The Ducks fell to 1-2 on their five-game road trip. ... Detroit D Mike Green was hurt in the final minute, skated off the ice and didn't stop on the bench en route to the locker room.
UP NEXT:
Ducks: Play at Toronto on Monday night.
Red Wings: Play at Carolina on Monday night.
---
This story has been corrected to note that Tatar is Slovak, not Czech.
---
---