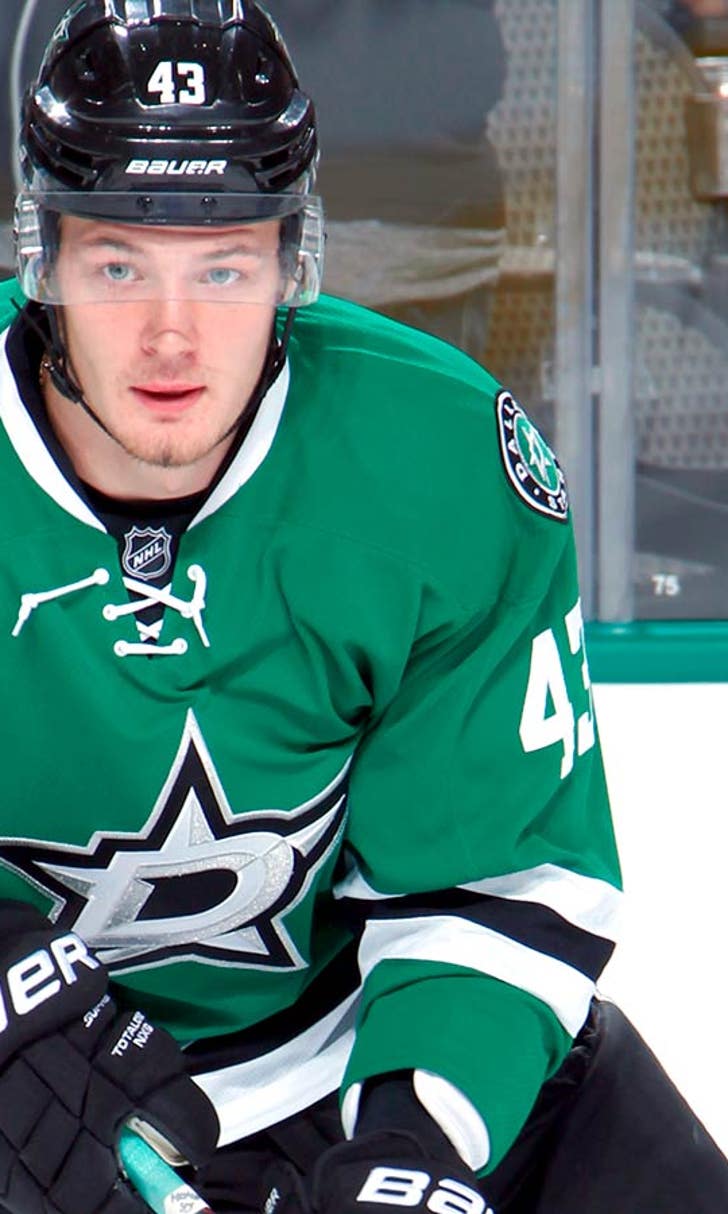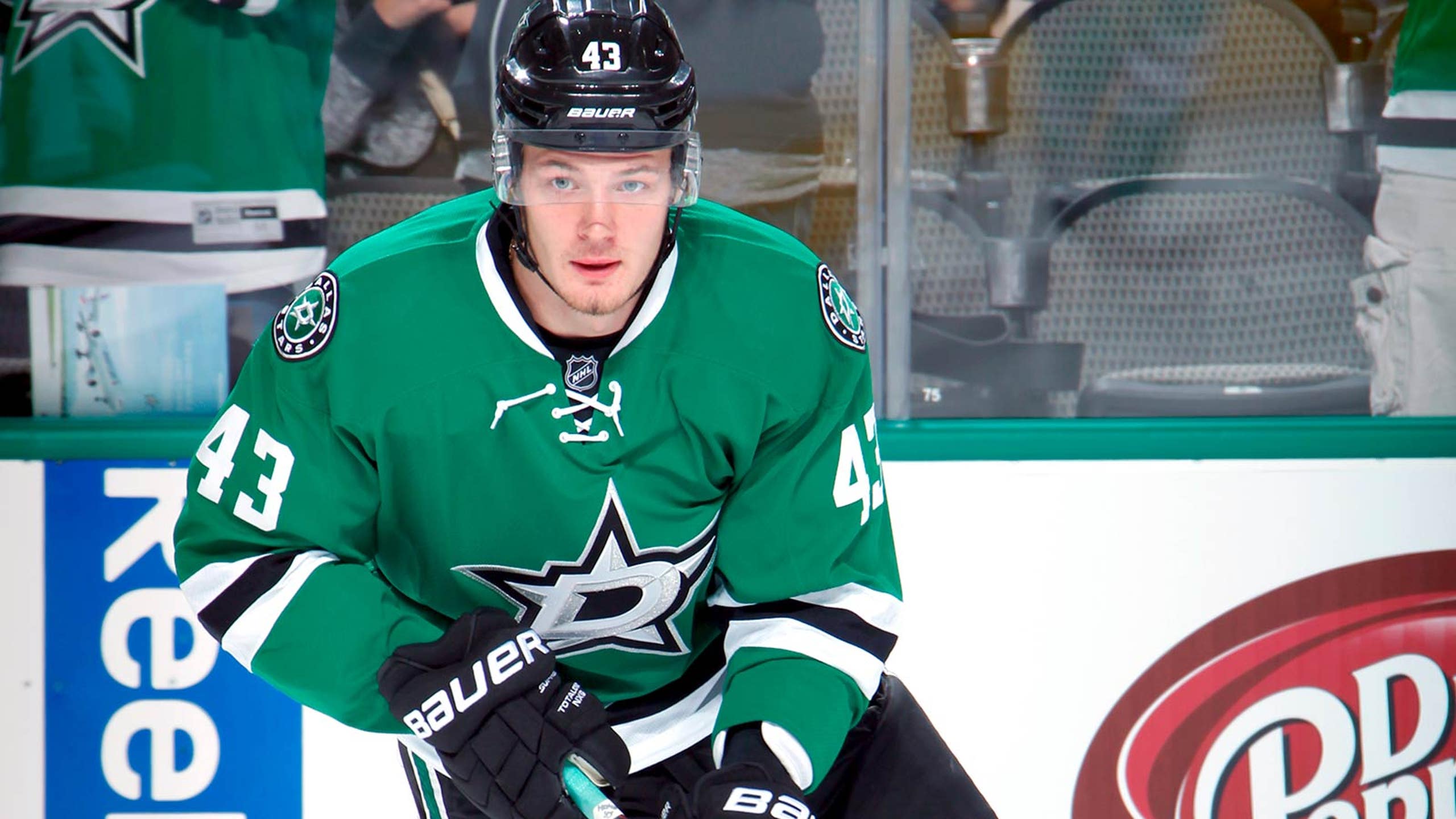 Stars go back to drawing board with struggling Nichushkin
BY foxsports • October 13, 2015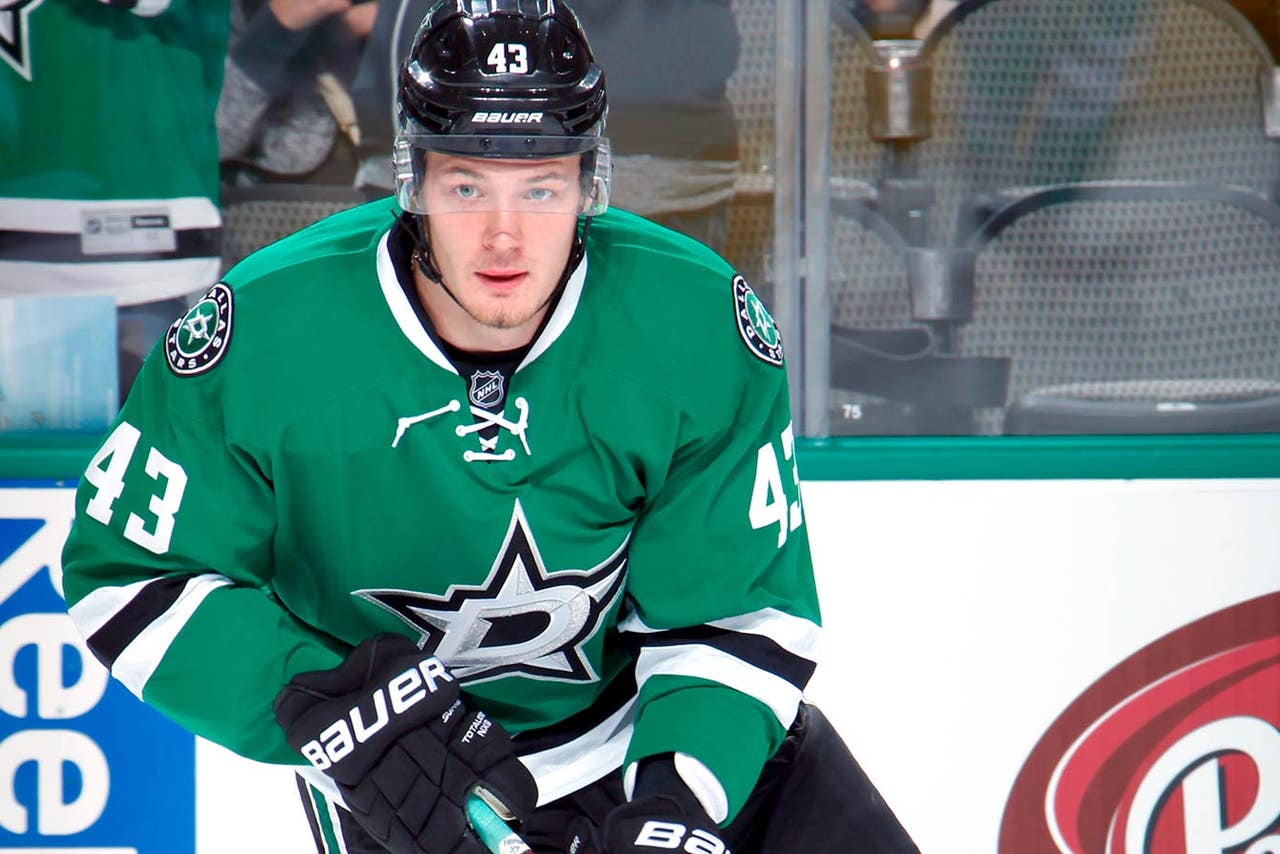 Dallas Stars forward Valeri Nichushkin is looking to have a comeback season this year after playing in just eight games last year due to injury. But his comeback has not gone well in his first two games this year, and the Stars are concerned enough about the forward to re-think the way they play him. 
Nichushkin started the year on the second line with Jason Spezza, but playing along the skilled center has not jumpstarted Nichushkin's game, so coach Lindy Ruff said Nichushkin might move down on the line chart or even sit out a game to try to get his play back on track.
"I've been trying to help him by shifting him around," Ruff told the Dallas Morning News. "He had some struggles early in camp on right wing, so I put him on left, and he doesn't seem real comfortable at left right now. His game, everything has got to get a little bit quicker."
Nichushkin is just 20 years old, and given that this season will only be his second full year in North American hockey, it is understandable that he would need time to adjust. The Stars saw Nichushkin succeed in his first year in 2013-14 when the winger posted 34 points in 79 games, so it is possible that it will only be a matter of time for Nichushkin to find himself on the ice again.
(h/t Dallas Morning News) 
---
---