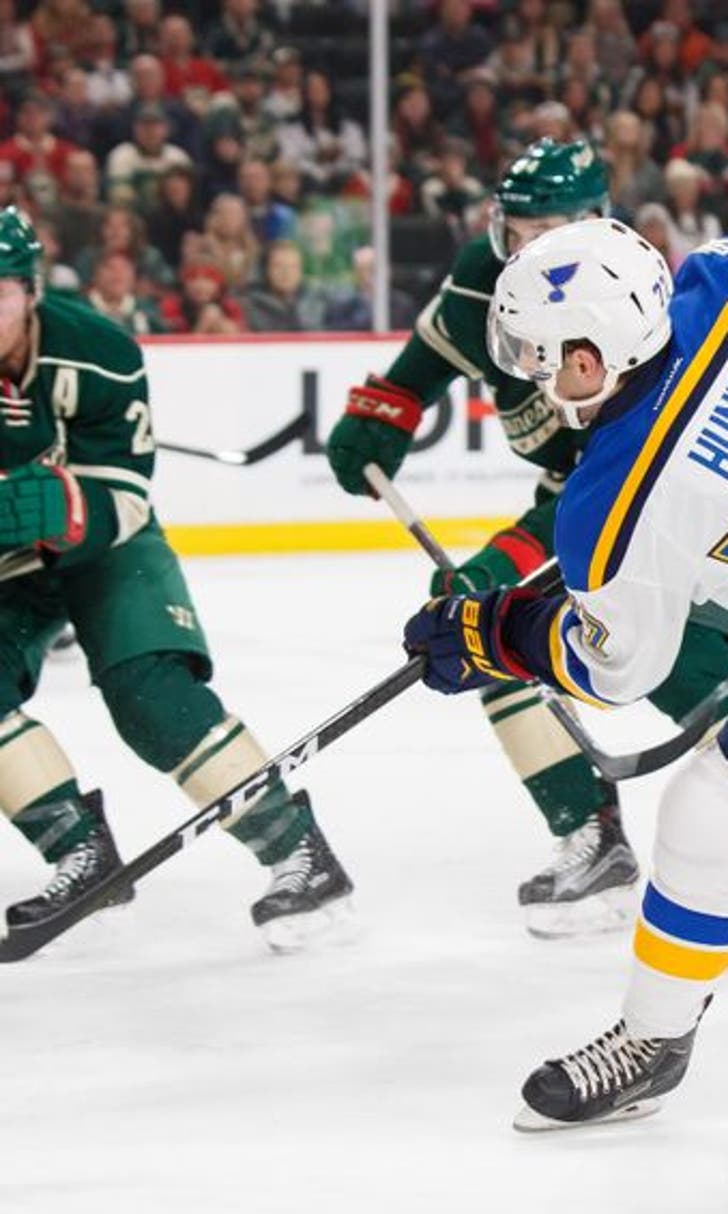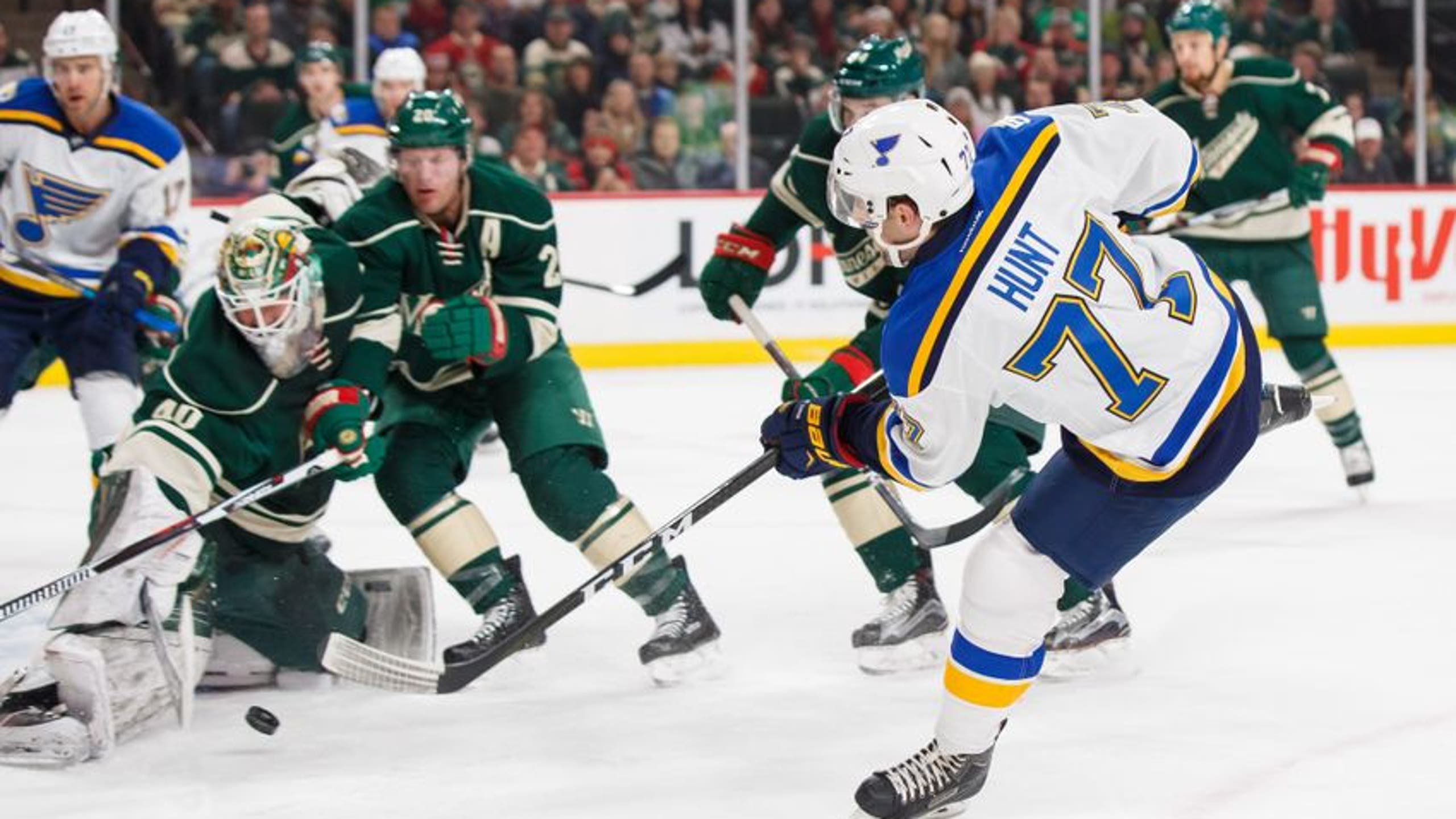 St. Louis Blues: Could Brad Hunt Be A Long-Term Solution?
BY foxsports • June 30, 2017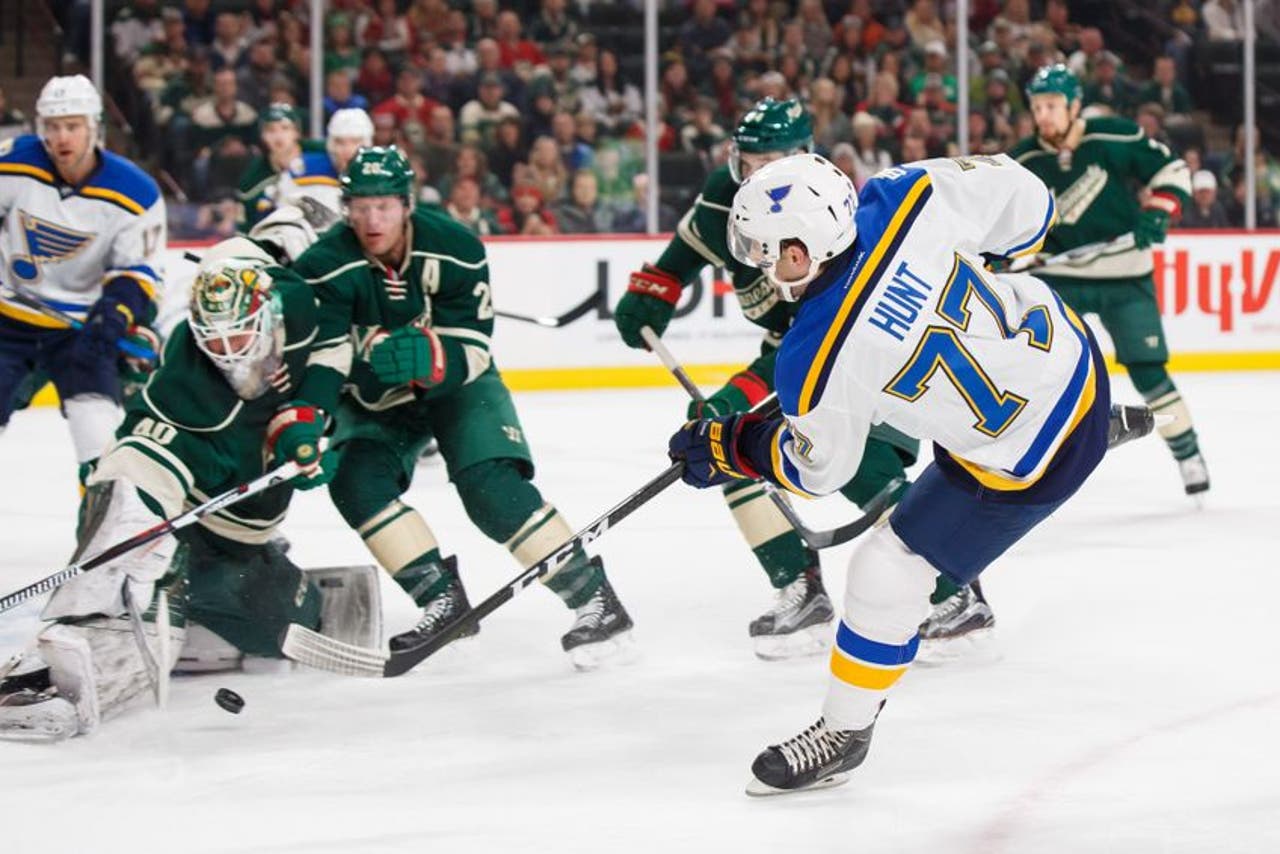 Brad Hunt has been angling to return to the NHL since January of 2016. Now that he has gotten there with the St. Louis Blues, the question is whether he deserves an extended look.
While perusing the daily things going on with the St. Louis Blues around the net (the internet that is), I came across an article from our friends over at Arch Authority. In it, Patrick Karraker asked the question of whether Brad Hunt could earn himself a more permanent spot with the St. Louis Blues this season.
That's an interesting question in and of itself. However, you can also let that idea play out even further.
When healthy, it seems as though Hunt would have little opportunity to see playing time if he is not knocking everyone's socks off. As Karraker points out, Hitchcock has nothing wrong with smaller defensemen, but knows their lack of size doesn't always pan out over a full season.
So, if Hunt isn't scoring and flying around the ice night in and out, the coaching staff might be more reserved to keep him in there. That becomes more true if you have a healthy Robert Bortuzzo, who had been playing lights out himself prior to his second injury this year.
The Blues have some solid depth at defense, but contracts are up and new options are always a good thing. There is always that vocal contingent of Blues fans more than happy to dump Jay Bouwmeester, whether by the expansion draft (not as likely since Bouw has a no-trade clause, but who really understands the expansion rules…) or by a trade that he would agree to.
Just as difficult to rid ourselves of would be Carl Gunnarsson. He gets much less blame than Bouwmeester, but does less overall as well. He is three years younger, but is also under a no-trade deal until 2019.
That said, the Blues will have a spot opened up by Kevin Shattenkirk, one way or the other. If he is traded, the most likely scenario is to bring in a forward.
It would make no sense to trade for a defender when the Blues already need money for Colton Parayko's raise and would need a big name in return for it to make any sense. The other scenario is simply to let him walk in the summer and hope either Hunt or Petteri Lindbohm or a potential free agent could fill the gap.
The other question mark is Bortz. His contract is up after this year. Like Lindbohm, Bortuzzo has continually been the guy the team wants to give his chance, only to see someone else grab the bull by the horns.
Mar 29, 2016; St. Louis, MO, USA; St. Louis Blues defenseman Robert Bortuzzo (41) talks with right wing Scottie Upshall (10) during the second period against the Colorado Avalanche at Scottrade Center. The Blues won 3-1. Mandatory Credit: Jeff Curry-USA TODAY Sports
Could Hunt be that next person? Do you give Bortuzzo Shattenkirk's spot and let Hunt fill the extra defender role?
Or, just as possible, does someone else get a chance? Perhaps Tommy Vannelli or Jordan Schmaltz make the jump.
Anything is possible because we don't know what the future holds. Mike Yeo is fitting in well with Hitchcock's staff, but he is not Ken Hitchcock.
Yeo seems committed to this team idea of becoming a faster squad. Hunt might just fit that bill.
There is no way Hunt is going to keep up his current pace. He has two points in two NHL games this season and was leading the entire AHL in scoring prior to his recall. That's all scorers, not just defensemen.
Even so, the guy has a lot of speed and seems to have a great eye for moving the puck. That last part is very important for a team looking to pick up the pace. Just look at the Chicago Blackhawks. Their defensemen aren't all blazing around, but they find the stretch pass to spring those forwards and make the team seem faster.
If the Blues are not apprehensive about his size, then Hunt is more than deserving of a look when the roster starts turning over. At 5'9, it's understandable to think he's too small, but the guy has over 50 points in the last two AHL seasons. Even if you figure a 20 point drop off at the NHL, he'd be outscoring Gunnarsson and Bouwmeester combined.
His defensive abilities are in question. It's hard to tell how he measures up in that aspect since the Edmonton Oilers have not been a good defensive team anyway, so you can't trust all his defensive stats.
Even so, it can't hurt. The guy is going to be more than willing to sign a cheap contract if he thinks he can earn a spot in the big league. Financial flexibility is nothing to scoff at given the money Parayko will earn this summer and the potential raise Edmundson might want the following year.
As it is, the Blues lose nothing either way really. If they let Hunt walk this summer, he probably stays in the AHL anyway. If they keep him it will be at a reasonable price and they can benefit from his speed or send him down.
There is no reason to base this entire judgement on two NHL games. There is also no reason not to consider it if his height is all that is holding him back.
The Blues aren't exactly that hard and heavy on the back line anyway. So, if Hunt could help them transition to a speed team in the future, why not roll the dice?
More from Bleedin' Blue
This article originally appeared on
---
---