Detroit Red Wings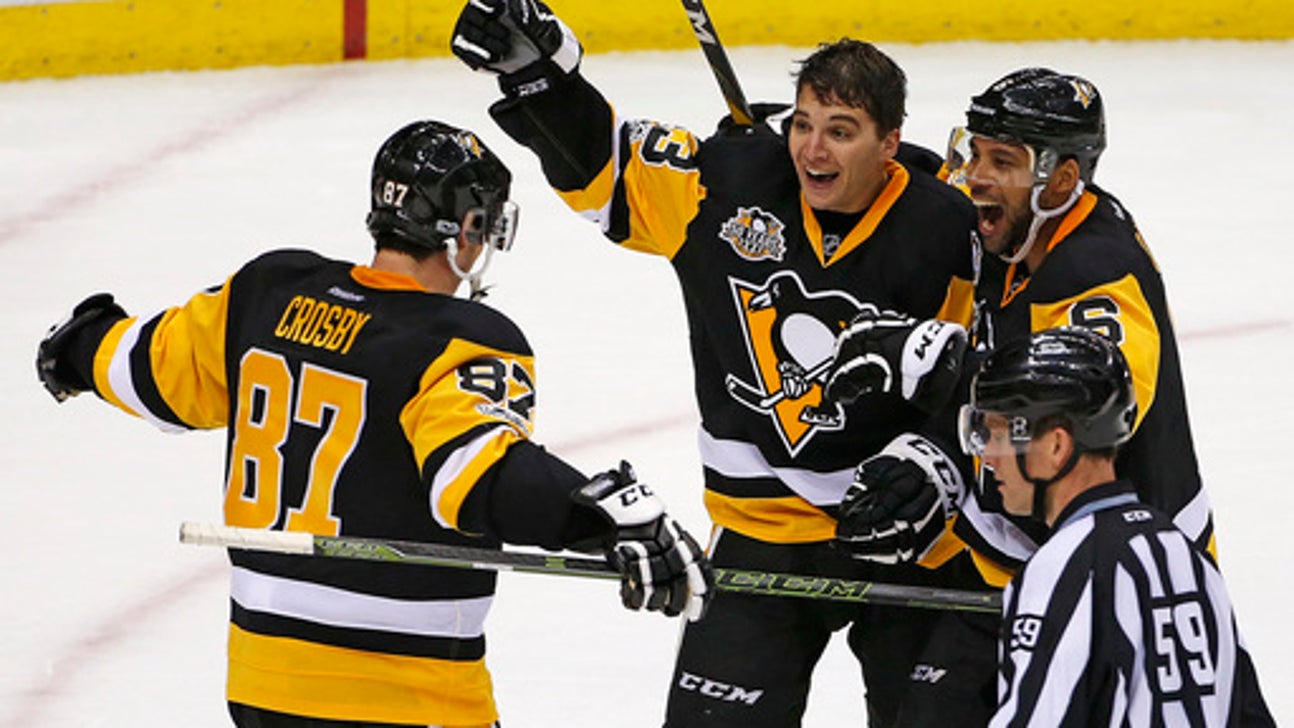 Detroit Red Wings
Red Wings' postseason streak running on fumes in Motor City
Updated
Mar. 5, 2020 2:11 a.m. ET

DETROIT (AP) NHL standings used to be displayed in the Detroit Red Wings' dressing room on a huge dry-erase board, filling much of a wall between the players' lounge and showers.
Detroit doesn't always display the ever-changing glance at the league's lineup of teams anymore. The standings can be seen on a TV monitor at times, but sometimes it is simply turned off.
And, perhaps that's a good thing.
Detroit is in danger of not making the playoffs for the first time since 1990, a streak that started when it could outspend the competition and may end because the salary cap caught up to the storied franchise. The Red Wings woke up Wednesday in seventh place in the eight-team Atlantic, but went to bed just four points away from the division's third guaranteed spot in the postseason after beating Boston 6-5 in a shootout.
''You don't want to be on that team that doesn't make it,'' captain Henrik Zetterberg acknowledged. ''We still have a chance, but we have to play the right away.''
Just when it looked like Detroit's chances were doomed with a fourth losing streak of three games or more, it showed signs of life by rallying from a two-goal deficit to beat the Pittsburgh Penguins 6-3 on Saturday night and shutting out Atlantic-leading Montreal Canadiens 1-0 on Monday afternoon.
''I understand, from the outside, the criticism where you look at this team and say it's not a playoff team,'' winger Thomas Vanek said. ''At times, we're probably not. The good thing here is we have great leadership and we do believe in each other. When we do things right, we can win games against the best of them.''
The Red Wings are the only team to make the playoffs in every year of the salary cap era, which began with the 2005-06 season. But in recent years, they've barely extended the NHL's longest active postseason streak, which is tied for the third longest in league history, and have been knocked out of the first round three years in a row.
''The Red Wings are the last team the cap has caught up to,'' said former Detroit goaltender Chris Osgood, who works as a Red Wings analyst on Fox Sports Detroit.
Last year, Detroit beat out the Boston Bruins on a tiebreaker for the final spot in the Eastern Conference playoffs to extend its remarkable playoff run to 25.
''It's not an easy thing to do,'' Montreal defenseman Shea Weber said. ''It takes a lot of commitment, starting with the ownership. And, it comes down to the players being able to get it done every year.''
Detroit doesn't have a superstar it can lean on as it has for the last two-plus decades, helping it win four Stanley Cups.
Steve Yzerman led the Red Wings the last time an NHL team won consecutive Stanley Cups in 1997 and 1998. Detroit's 2002 championship team had nine future Hall of Fame players and Hall of Fame coach Scotty Bowman. And the last time the Red Wings hoisted the Cup in 2008, defenseman Nicklas Lidstrom won his third straight Norris Trophy while Zetterberg and Pavel Datsyuk were skating in their prime.
Datsyuk left the team last summer with a year left on his deal to return to Russia to play and be with his family. That left the 36-year-old Zetterberg to lead a lackluster lineup. He's doing his part with a team-high 31 points through 44 games, using his savvy to make up for his lack of speed. On too many nights, though, Zetterberg hasn't had much help due in part to injuries and because a lot of his teammates are simply inconsistent.
Zetterberg said even though the standings aren't seen on a daily basis in the dressing room, he and his teammates are well aware of where they stand.
''We know we're behind and we got to start winning games,'' he said.
HIGH HONOR
The International Ice Hockey Hall of Fame plans to induct Joe Sakic, Teemu Selanne, Saku Koivu, Uwe Krupp, Angela Ruggiero and Dieter Kalt on May 21 at a ceremony in Germany. Sakic became the 12th of 27 players to be in the IIHF Triple Gold Club, winning Olympic gold with Canada in 2002 after hoisting two Cups in Colorado and winning a world championship in 1994.
GAME OF THE WEEK
Minnesota, which is tied atop the Central Division with Chicago, hosts Pacific Division-leading Anaheim on Saturday night. The Wild beat the beat the Ducks 2-1 on the road last week.
LEADERS
Points: Connor McDavid, Edmonton, 51; Goals: Sidney Crosby, Pittsburgh, 27; Plus-Minus: Minnesota's Jared Spurgeon, Ryan Suter and Jason Zucker, plus-26; Goals-Against Average: Devan Dubnyk, Minnesota, 1.85; Save Percentage: Devan Dubnyk, Minnesota, .937; Ice Time: Drew Doughty, Los Angeles, 27:17.
---
Follow AP Hockey Writer Larry Lage at http://www.twitter.com/larrylage
---
---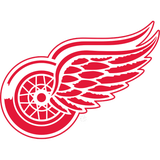 Get more from Detroit Red Wings
Follow your favorites to get information about games, news and more
---