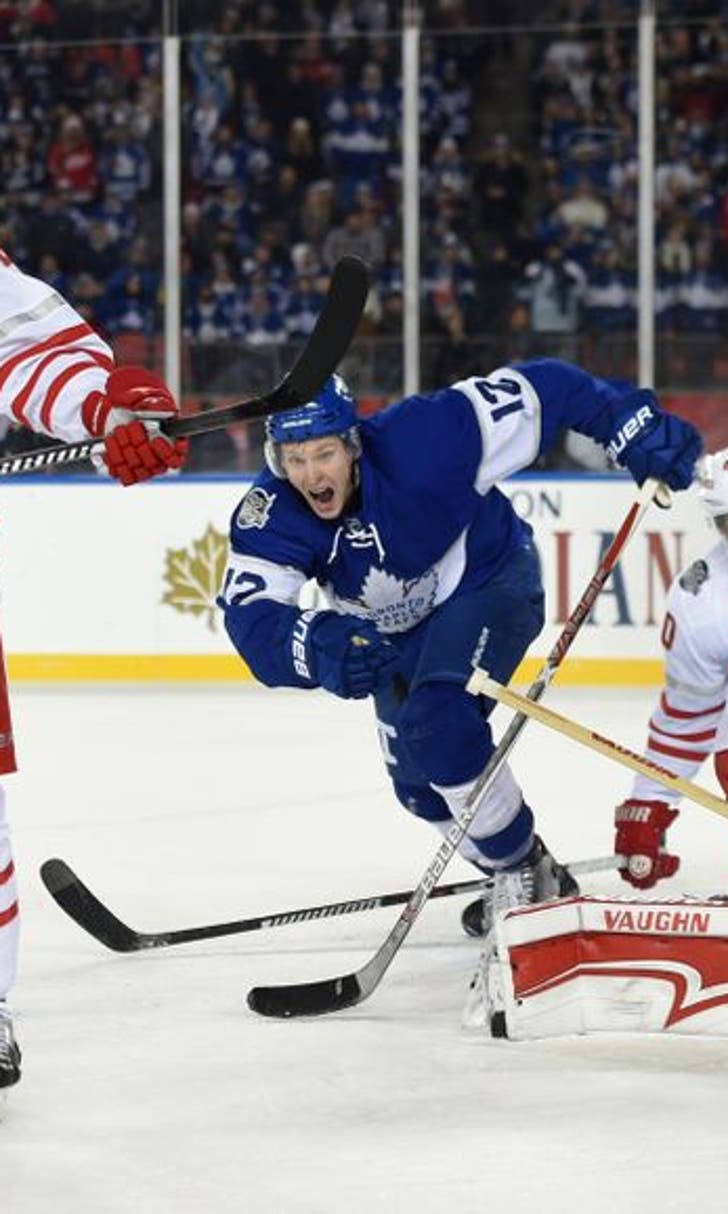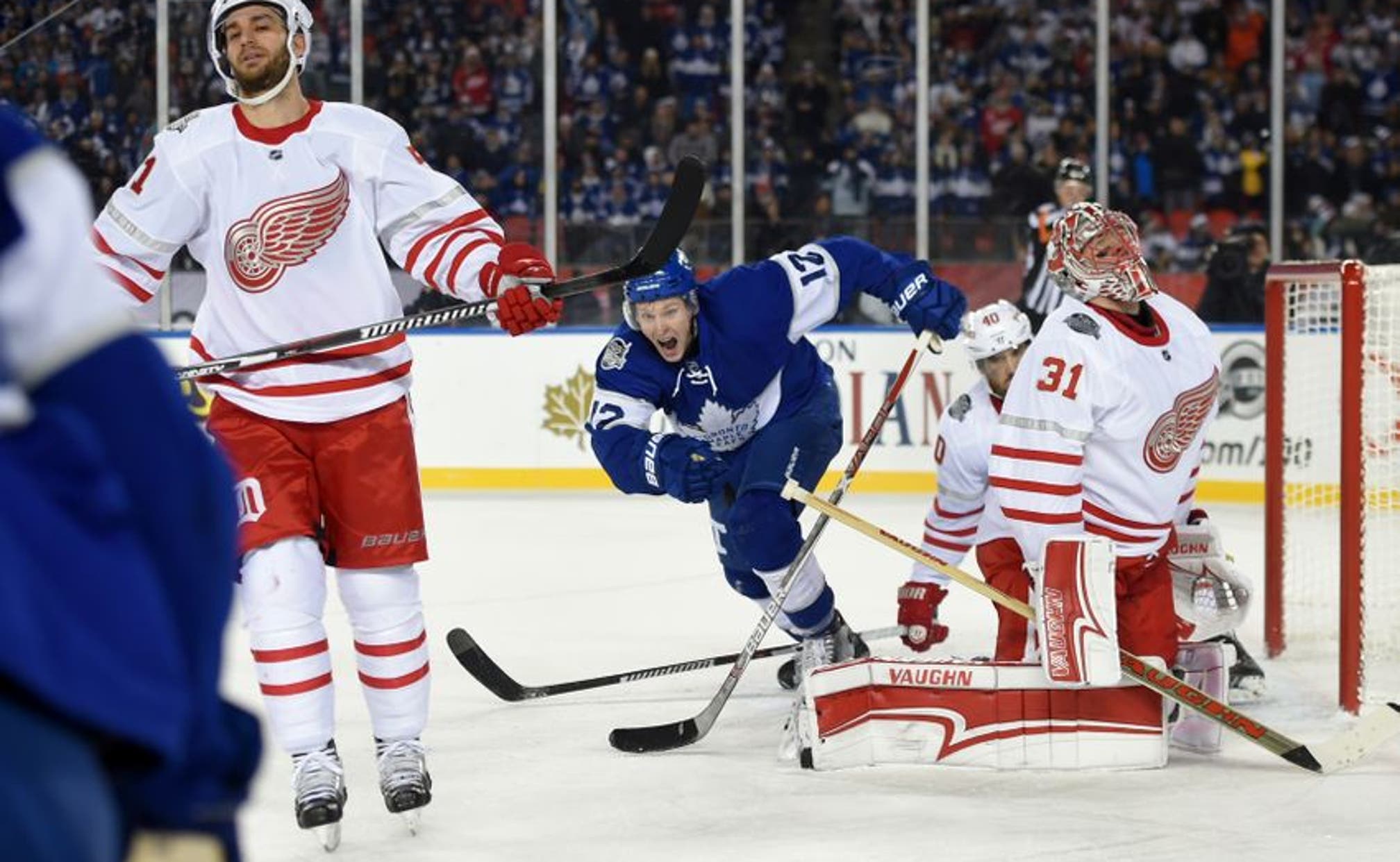 Red Wings' Epic Comeback Yields Only One Point, Maple Leafs Win in OT
BY Fansided and Evan Stambaugh/FanSided via Octopus Thrower • January 1, 2017
Two Original Six teams. BMO Field. Outdoors. New Year's Day.
This game between the Red Wings and Toronto Maple Leafs was billed as the "Centennial Classic," a celebration of the National Hockey League's 100th anniversary. But perhaps more importantly, it signified a battle for two points between two Atlantic Division teams currently outside the playoff picture.
Two different trajectories characterize these teams. The Red Wings are trending downward, in grave jeopardy of snapping their impressive twenty-five consecutive playoff appearance streak. On the other hand, the Maple Leafs are trending upward, boasting several exciting rookies, including this past year's number one overall pick, Auston Matthews. The Leafs have also been playing some excellent hockey as of late, coming into this game winners of four straight.
Following the obligatory ceremonies, the hockey game finally got underway. Good to see Jared Coreau get the opportunity to play on such a grand stage. He's earned it.
The Red Wings successfully killed an early penalty, yet the Leafs dictated play throughout much of the first. Detroit, though, picked it up in the last couple of minutes by winning more puck battles and generating several shots at Leafs netminder Frederik Andersen.
By no means was it a great start, but the Red Wings ended the first period on a confident note.
An early second period Wings power play looked dismal per usual. Yet if Anthony Mantha remains as hot as he is at even strength, who needs a power play? Mantha sniped an absolute rocket past Freddy Andersen to give the Red Wings a 1-0 lead with 14:27 left.
The second period, much like the first, was a snoozefest. Not much to comment on besides the Mantha goal. But all in all, the Wings generally remained the better team. A 1-0 lead going into the third is a precarious one, though…
… and boy was I right. It took less than two minutes for a pinching Jake Gardiner to throw the puck to the front of the net, where Leo Komarov out-muscled Nick Jensen and tipped it in past Coreau. Tie game.
Seven minutes later, Leafs rookie Mitch Marner scored an absolute dandy to give his team their first lead. 2-1 Toronto.
Then seventy one seconds after that, Connor Brown, another Leafs rookie, potted a goal of his own. 3-1 Toronto.
Want your voice heard? Join the Octopus Thrower team!
Then two-and-a-half minutes after that, Auston Matthews, yet another Leafs rookie, officially turned the game ugly. 4-1 Toronto.
However, as we pointed out on Twitter, there's just something eerily strange about 4-1 Leafs leads. Not all hope is lost.
The Red Wings of two or three weeks ago would've rolled over and given up at this point, but not the Red Wings of late. Jonathan Ericsson, of all players, made it 4-2 with six minutes remaining. Then with a vacated net and 1:46 on the clock, Dylan Larkin cut the deficit to one. And with a still-vacated net, a mere 1.1 seconds left on the clock, Anthony Mantha tied it at four. Cue the lulz. Whichever way you want to frame these events—either as an epic Red Wings comeback or as a laughably predictable late third period Maple Leafs collapse—is up to you.
OT here we come. Coreau and Andersen came up yuge on a couple of occasions for their teams, but it was ultimately that Matthews kid who delivered once again. Toronto wins 5-4.
Final miscellaneous thoughts:
Next game is Wednesday night against the Anaheim Ducks. It's also the beginning of an arduous stretch of road games. Puck drops at 10:30pm EST. LGRW!
Save
More from Octopus Thrower
This article originally appeared on
---
---