National Hockey League
National Hockey League
Rangers LW Nash not feeling heat of NY spotlight
Published
Jan. 18, 2013 12:27 a.m. ET

If going from being a Columbus Blue Jacket to a Broadway Blueshirt carries a whole lot of pressure, Rick Nash isn't feeling it on his broad shoulders.
Welcome to New York, Rick. You're not in Ohio anymore.
The long sought-after Nash finally was corralled by the Rangers in a big offseason trade. New York is coming off a season in which it finished first in the Eastern Conference, but the Rangers fell short of the Stanley Cup finals with a conference finals loss to the rival New Jersey Devils.
Expectations were already high for this season that will finally get going Saturday night when the Rangers visit the Bruins in Boston.
Throw the 6-foot-4 Nash into a forward mix that also features high-scorers Marian Gaborik and Brad Richards, and it's hard not to view the Rangers as being as serious a Stanley Cup threat as there is out there.
''I couldn't think of a better situation than to come here for my career,'' said Nash, who spent his first nine NHL seasons with Columbus. ''I'm looking at it now and I'm happy I got the chance to do it and I didn't spend the time in one place my whole career.''
Especially in the shadows of Columbus.
During his time with the Blue Jackets, Nash reached the playoffs only once - a quick, four-game appearance in 2009 when he put up one goal and two assists in a sweep at the hands of the eventual Western Conference-champion Detroit Red Wings.
Nash can hardly be blamed for the Blue Jackets' failures. He put up 289 goals and 547 points in 674 games - including two 40-goal seasons and five others in which he netted at least 30.
New York gave up key forwards Artem Anisimov, Brandon Dubinsky, two other players and a first-round pick to bring the five-time All-Star to the Rangers.
The move from Columbus to the spotlight of the Big Apple hasn't rattled the Ontario native a bit during the abbreviated one-week training camp.
''This is great,'' Nash said. ''This is what I grew up with in Toronto, where hockey is a big deal. It's a top-four major sport, and this is what I love. This is what I dreamed of when I dreamed of playing in the NHL. The only time I got that was when I went back to Canada six times to play those teams, or play in the Olympics.
''I'm embracing it all. This is what I feel is hockey. This is part of it. It makes the game that much more special.''
That is exactly what the Rangers are counting on.
Certainly Nash is looked upon as a missing piece to a club that also boasts Henrik Lundqvist, the reigning Vezina Trophy winner as the NHL's top goalie last season, but he doesn't have to carry the burden of success alone.
That wasn't the case when he was captain of the Blue Jackets.
''As a Ranger you don't have to worry about 22 other guys,'' Nash said. ''I felt like I had a lot of weight on my shoulders to do that. Here, there are so many leaders, so many guys who have been captains or assistant captains with other clubs, and young guys who are respected in the dressing room.''
Throw in Richards' readying for his second season with the Rangers, a healthy Gaborik and defenseman Marc Staal, and solid captain Ryan Callahan, and New York seemingly has the pieces for another deep playoff run.
The trick is maneuvering through the lockout-shortened, 48-game season over 99 days and being in prime shape once the postseason arrives.
Richards is expected to center a line between Nash and speedy Carl Hagelin.
''I think it's a good pressure for us to realize that we have some things to accomplish,'' said Richards, who missed the first three days of training camp because of the flu. ''We're not just out here to try to make the playoffs or stay in the middle of the pack. We do want to push ourselves to be up top again.
''We have to realize everybody knows who we are and knows the expectations. We're not surprising anybody. We're going to have to play better than we did last year to even have a chance to have that record.''
New York went 51-24-7 last season, finishing just two points shy of Vancouver, which held the league's best record.
Lundqvist was stellar in going 39-18-5 with a minuscule 1.97 goals-against average in 62 regular-season games and then 10-10 with a 1.82 GAA in the Rangers' run to the NHL's final four.
While the Rangers have a strong backup goalie in veteran Martin Biron, clearly their fortunes rest on Lundqvist's shoulders more than anyone. The plan is for Lundqvist to again start about 75 percent of this season's games.
The Rangers are scheduled to have six sets of games on back-to-back days.
''It's back to routine,'' said Lundqvist, who didn't play in Europe during the lockout. ''It's almost like your life slowly starts to come back to you. It's been missing for a long time, but it's fun to be back, and start to feel the adrenaline and start to feel the pressure of performing and go out and try to reach your top level. It's a great challenge.
''I think everybody is enjoying themselves. We all missed this, you know? It's our lives. I miss everything about it, not only being on the ice. I miss being here, I miss being on the road, getting ready for games. It's just a big part of my life that's been missing. Now it's back.''
Every team will face the challenge of how to play a condensed season, one of which hasn't been seen since 1995 after another long lockout.
''To me there's no blueprint,'' Rangers coach John Tortorella said. ''I think the most important thing for the coaches is to have a really good pulse of the team and how they feel. Recovery is huge, and we've gone through the schedule three separate times as far as recovery time. So I'm going to take it day-by-day and see how our team is.''
The 30-year-old Gaborik could be primed for a big year after surgery to repair a tear in his right shoulder that hindered him during last season's playoffs. Gaborik played all 82 regular-season games last season - his third with New York - and scored 41 goals.
''I haven't been in a game situation, but it feels good,'' Gaborik said. ''This contact should get me ready. I don't have any hesitation; I'm not scared to get into battles or anything like that. Every year is different, but it's a short season, so you really have to start right from the blocks and maintain your body and focus in preparation for games and after games to recover yourself.''
The Rangers made other offseason moves in addition to Nash, losing rugged forward Brandon Prust but adding physical forward Arron Asham, along with Micheal Haley, Taylor Pyatt and Jeff Halpern.
''They're going to add a lot to this team in a lot of key areas,'' forward Derek Stepan said.
None more important than landing the super prize of Nash.
''The big kid on the block,'' Stepan said, ''he brings so much to the table.''
---
---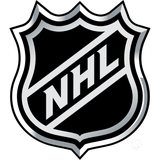 Get more from National Hockey League
Follow your favorites to get information about games, news and more
---