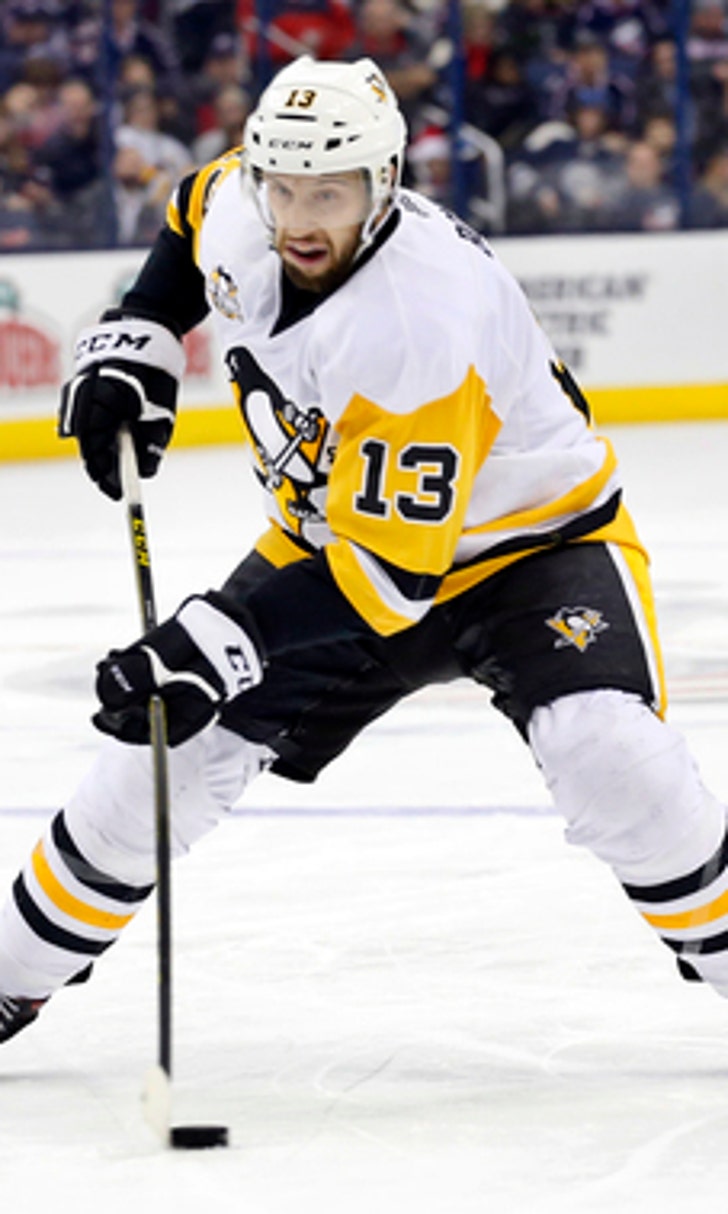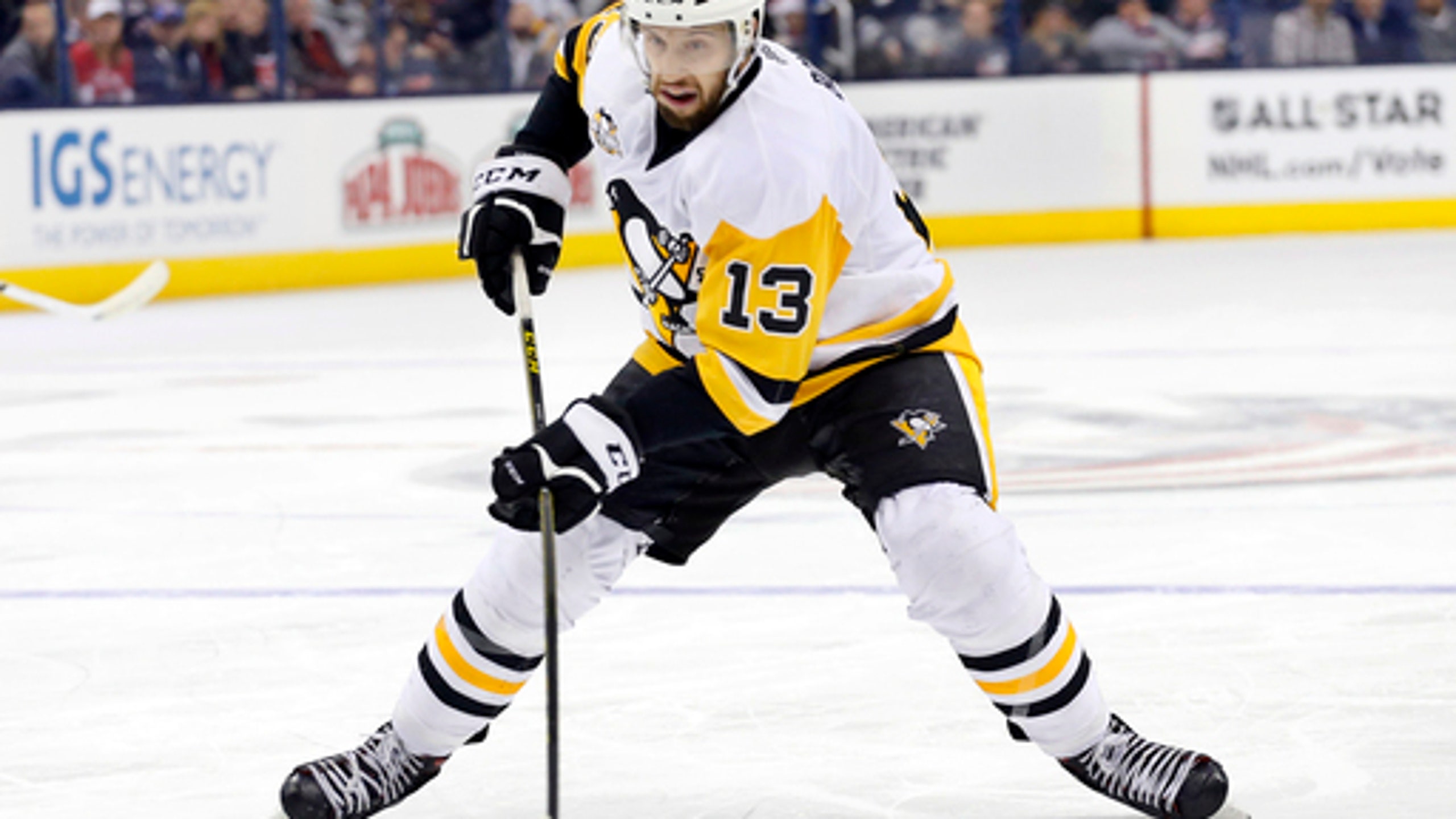 Predators sign Bonino away from Pens and acquire Emelin
BY AP • July 1, 2017
NASHVILLE, Tenn. (AP) The Nashville Predators took care of an area of concern and added to an area of depth Saturday, signing center Nick Bonino away from the Stanley Cup champion Pittsburgh Penguins with a $16.4 million, four-year contract and acquiring defenseman Alexei Emelin in a trade with the Vegas Golden Knights
Bonino was a key player for the Penguins during the past two postseasons, contributing a total of 25 points to help them hoist the Cup twice - including against the Predators last month. He averaged 33 points during two regular seasons in Pittsburgh.
The trade for Emelin cost the Predators a 2019 third-round pick - and just over $1.9 million in salary with Vegas retaining just under $1.2 million - but gives them an even stronger defense behind the top four of Roman Josi, P.K. Subban, Mattias Ekholm and Ryan Ellis.
That defense gave the Penguins a run in the Stanley Cup final, which is when Bonino saw how a city that is already a popular stop in the league go to another level as the Predators played for the title for the first time.
''It was big,'' he said.
Bonino broke his leg blocking a shot in Game 2 against Nashville but played through the pain and finished the game before missing the rest of the series.
''We saw firsthand what he can do offensively by getting two goals in Game 1 of the final,'' Nashville general manager David Poile said.
The 29-year-old from Hartford, Connecticut, has 75 goals and 187 points in his eight-year career. He played for the Anaheim Ducks during his first five years in the NHL before having a one-season stay in Vancouver and a two-year run with the Penguins.
Playing more in Nashville, perhaps on its second line, was part of the appeal of the team's pitch after being behind Sidney Crosby and Evgeni Malkin.
''Coming from playing more minutes the two years previous, at least even-strength wise, you want to more,'' Bonino said.
The Predators need him in part because they traded center Colin Wilson to the Colorado Avalanche for a fourth-round pick in 2019. Nashville drafted Wilson No. 7 overall in 2008 and he had 95 goals and 237 points for the franchise.
''Colin brings experience and depth to our lineup,'' Avalanche general manager Joe Sakic said. ''He's a two-way player who plays a strong game and is a good pro.''
Poile, recently named the NHL's top executive, cleared some salary-cap space by parting ways with Wilson. He will count $4 million against Colorado's cap the next two seasons.
''I don't think there's any way of getting around Colin's time here was a lot of ups and downs, some fabulous moments, mostly in the playoffs,'' Poile said. ''We had some meetings at the end of the year and both sides agreed if the opportunity presented itself and we could move him to another team, that we'd both be better off. ''
The Predators also brought back forward Scott Hartnell with a one-year, $1 million deal, adding depth up front for a franchise that lost James Neal to Vegas in the expansion draft.
''The No. 1 goal was to replace James Neal in our top-9 forwards and we did that with the signing of Nick Bonino,'' Poile said. ''I really think with our center position, we've really strengthened an area that a little less than two years ago was in my mind a little bit of a weakness. Now with Ryan Johansen, Nick Bonino, (Colton) Sissons, (Calle) Jarnkrok and still Mike Fisher undecided, I think we really are strong down the middle. For the first time in a long time, this might be as good at center ice as we've had.''
Hartnell spent his first six seasons in Nashville after he was drafted No. 6 overall in 2000. He went on to play for the Philadelphia Flyers for seven seasons, becoming a first-time All-Star in 2012 while playing for Peter Laviolette, who is now behind the bench in Nashville.
''Absolutely love the guy,'' Hartnell said. ''How do you not love his intensity? He's so well spoken. He gets the boys going. For our Stanley Cup run in Philadelphia, it was 100 percent because of Laviolette.''
Hartnell spent the past two seasons with the Columbus Blue Jackets, scoring 13 goals and adding 24 assists last season. He has 314 career goals and 683 points.
Nashville also added goaltender depth, signing Anders Lindback and Matt O'Connor to a one-year deals that will pay them $650,000 if they play in the league or $75,000 if they play in the AHL.
---
More AP NHL: https://apnews.com/tag/NHLhockey
---
---