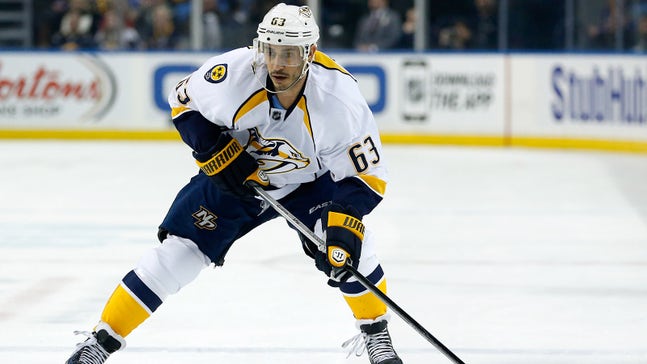 Predators re-sign Mike Ribeiro to 2-year, $7 million deal
Published
Jul. 1, 2015 6:58 p.m. ET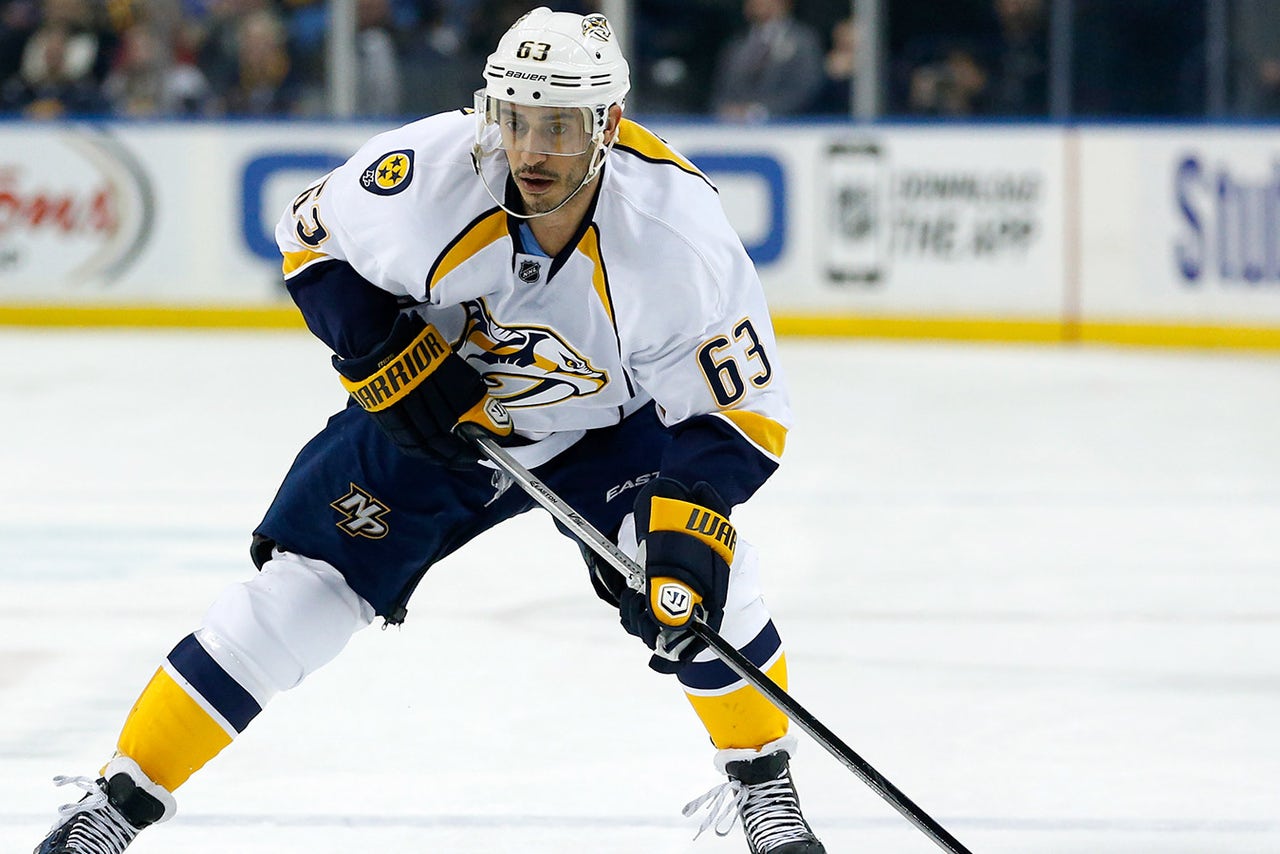 The Nashville Predators are keeping forward Mike Ribeiro, who signed a two-year, $7 million contract Wednesday on the opening day of free agency.
The 35-year-old Ribeiro scored 15 goals to go with 47 assists for the Predators this past season. He was sued in March by a woman accusing him of sexual assault, but Predators general manager David Poile complimented him as a "good teammate" on Tuesday and signed him a day later.
"I met with Mike this morning and certainly reinforced to him the importance of his being a good citizen in the community," Poile said Wednesday. "Mike is certainly committed to our team and to his family. He really appreciates us showing confidence in him as a hockey player and as a person."
Ribeiro ranked second on the Predators with 62 points this past season - one behind Filip Forsberg - and played a major role in getting them back to the playoffs after a two-year absence. His 47 assists tied for 12th in the NHL and were the most ever by a Nashville center.
He joined the Predators on a one-year deal for just over $1 million last summer after the Arizona Coyotes bought out the final three years of a four-year, $22 million dollar deal he signed in 2013.
Poile said Tuesday that Ribeiro mentioned before signing with the Predators last year the possibility that a suit could be filed.
The woman suing Ribeiro says she was asked to help the Ribeiro family settle into their new home in McLean, Virginia, in August 2012 after working as their babysitter for six years while he played for the Dallas Stars. The woman said she was 18 and sleeping in the basement with two of Ribeiro's children when he assaulted her. The complaint alleges he had been drinking at the time.
Ribeiro's lawyer, Brian Lauten, has said that "Mike and Tamara Ribeiro deny these allegations and will confront their accuser in a court of law."
"I think it's important to point out this is a civil case and there have been no criminal charges filed or alleged," Poile said Tuesday. "And from our end, after reviewing the case with the National Hockey League and some law enforcement representatives, we are comfortable moving ahead."
Poile said Ribeiro was a "good teammate, a productive player" this past season and the forward and his wife "were excellent in the community."
The Predators also signed former St. Louis Blues defenseman Barret Jackman and former Buffalo Sabres forward Cody Hodgson. They also acquired forward Max Reinhart from the Calgary Flames for a conditional fourth-round draft pick. Nashville capped a busy day by trading goaltender Magnus Hellberg to the New York Rangers for a sixth-round pick.
Jackman signed a two-year deal worth $4 million, while Hodgson signed for one year and $1.05 million.
Jackman, 34, had played his entire career with the Blues since reaching the NHL in 2001-02. He has 28 goals and 153 assists in 803 career games. Jackman has missed just eight games over the last four seasons, and he has been an alternate captain for St. Louis each of the last nine seasons.
"I think this is the perfect fit for our defense," Poile said. "He brings a veteran leadership, physicality, and his biggest asset to us is that he kills penalties."
Hodgson, 25, had 20 goals and 44 points for Buffalo in 2013-14 but managed just six goals and 13 points over 78 games this past season. Reinhart, 23, has appeared in 23 career NHL games with Calgary over the last three seasons.
---
---