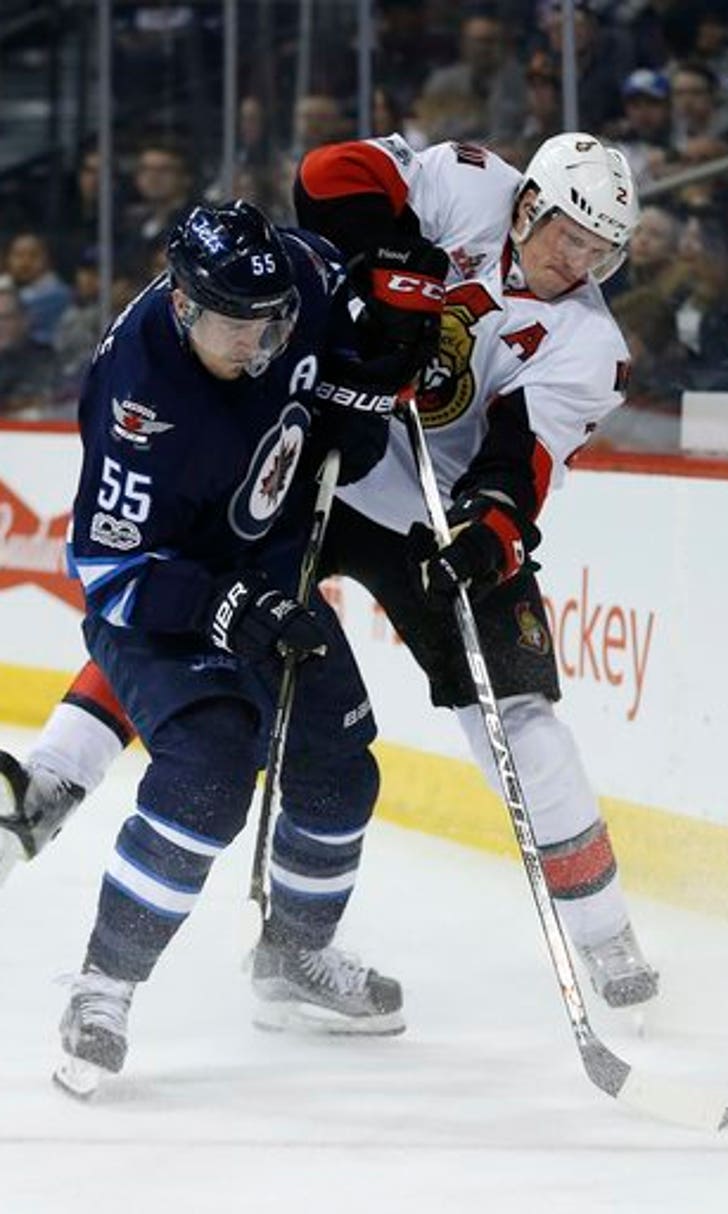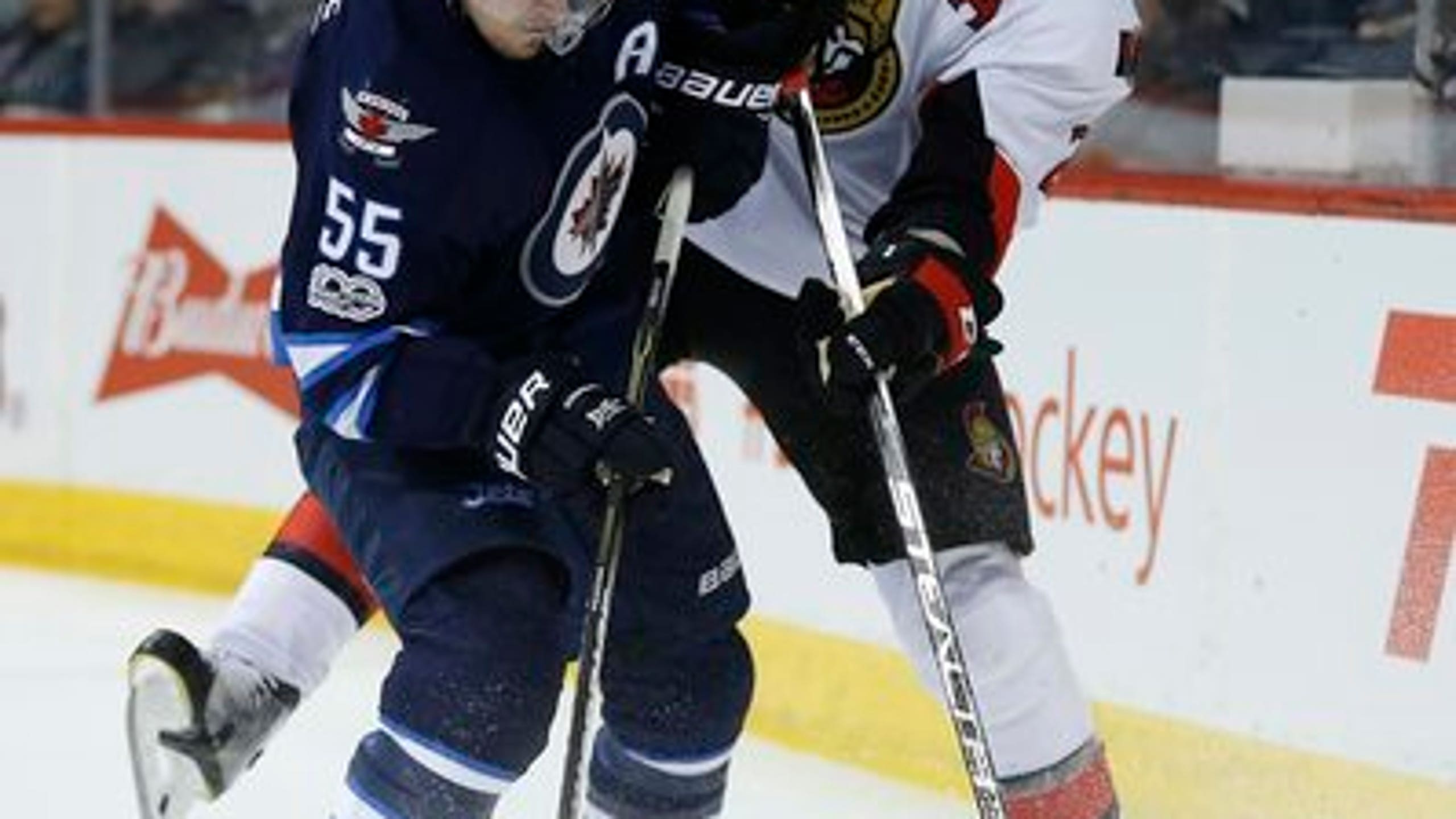 Perreault lifts Jets to fourth straight win, 4-2 over Sens (Apr 01, 2017)
BY AP • April 2, 2017
WINNIPEG, Manitoba (AP) Mathieu Perreault knows it's too late to make a difference in the Winnipeg Jets' playoff hopes. Still, a late surge has them feeling good about how they're finishing the season.
Perreault scored the go-ahead goal 7:46 into the third period, lifting the Jets to their fourth straight win, a 4-2 victory over the Ottawa Senators on Saturday night.
''We just don't quit,'' Perreault said. ''I wish we would've done it earlier in the season, but it's nice to get those wins now and get that good feeling in the room and knowing that we can do it and build on that.''
With the game tied at 2, Perreault took a pass from Bryan Little and fired a shot past Mike Condon, who had Jets forward Patrik Laine standing in front of him with the screen, to make it 3-2.
With Condon pulled for an extra attacker and just over a minute left, Winnipeg's Connor Hellebuyck whipped out his glove to snag Kyle Turris' blast, preserving the lead. Nikolaj Ehlers sealed the victory with an empty-netter with 25 seconds left.
Blake Wheeler and Adam Lowry also scored for Winnipeg, which has its first four-game win streak of the season but was eliminated from playoff contention last week. Little had a pair of assists.
''You've got to come to the rink and you've got to play hard, because that's your job, regardless,'' Jets coach Paul Maurice said, ''and we've done that.''
Mike Hoffman scored twice for the Senators, who have lost four straight - 0-3-1 - are tied with the Toronto Maple Leafs for second in the Atlantic Division with 91 points. Both teams have five regular-season games remaining.
Hellebuyck made 29 saves for the Jets. Condon had 24 stops for the Senators, who were playing the fourth game of a season-high, five-game road trip.
The Senators lost another defenseman when Cody Ceci left with a lower-body injury in the second period. He joins injured captain Erik Karlsson (lower body), who missed his second straight game, and fellow blue liner Mark Methot.
''He won't play next game,'' Ottawa coach Guy Boucher said of Ceci. ''We're going to have to recall somebody, for sure.''
Boucher was asked if there was any chance Karlsson could play Monday in Detroit.
''We're going to need some more candles at church to be lit up, for sure,'' Boucher said.
Ottawa came in having won all six games the team had played at MTS Centre since the Jets returned to Winnipeg for the 2011-12 season.
''Obviously, the injuries aren't what we need right now,'' Hoffman said, ''but we can't really control those things so we're going to have to figure out a way to come around.''
A turnover by the Jets in their own end led to Hoffman's 24th goal of the season at 16:15 of the first, a high shot over Hellebuyck's blocker.
Winnipeg tied the game early in the second when a turnover by Ottawa sent the puck to the corner of the net and Wheeler tapped in his 25th goal at 3:29, extending his point streak to five games (three goals, four assists).
But just 11 seconds later, Hoffman gave Ottawa a 2-1 lead with his 25th goal.
Lowry notched his career-high 15th goal off a rebound at 10:43 - 12 seconds after a tripping penalty on Ottawa expired - to even it at 2.
UP NEXT
Senators: At Detroit on Monday.
Jets: Starts a two-game road trip Tuesday in St. Louis.
---
---