Pittsburgh Penguins
Pittsburgh Penguins
Pens aim to improve road record, starting in Ottawa (Jan 12, 2017)
Published
Jan. 12, 2017 3:00 a.m. ET

OTTAWA -- It would come as no surprise to see Matt Murray in goal for the Pittsburgh Penguins when they visit the Ottawa Senators at Canadian Tire Centre on Thursday.
Murray, who has been sidelined with a lower-body injury since Dec. 28, was activated in time to serve as backup to Marc-Andre Fleury for Pittsburgh's 5-2 loss in Washington on Wednesday. Fleury, who gave up a tone-setting goal to Alex Ovechkin in the first minute, stopped 25 of 29 shots on the night, his first loss in four games since Murray went down.
Murray was off to an exceptional start this season with a 13-3-1 record and a 2.18 goals against average.
Meanwhile, the Penguins (26-9-5) remain only average on the road, where captain Sidney Crosby says they need to "pick up their intensity a little bit" to improve on record of 8-7-3.
"I think that on the road you have to have that little bit of extra desperation," Crosby said after the loss to the Capitals. "At home you kind of get that boost from your crowd. On the road you have to manufacture that within the group. I think we have to understand that we're going to get a team's best in their home rink. If we can elevate our desperation and our intensity, we've got to make sure we do that."
The Senators (21-14-4) haven't played since Sunday, when they were outshot 38-18 but still beat the Edmonton Oilers 5-3 at home.
The Senators haven't defeated the Penguins since a 4-3 overtime win in Ottawa during their miraculous run to the playoffs on April 17, 2015. They lost all three games between the teams in the 2015-16 campaign and were 8-5 victims last month, on Dec. 5 in Pittsburgh, their only meeting so far this season.
The Senators had a 4-2 lead near the midway mark of that one before the Penguins stormed back, with Bryan Rust capping the victory by putting the finishing touches on a hattrick with penalty shot and empty net goals in the third.
"When you get those types of leads you can't sit back on them," Senators winger Mark Stone said Wednesday. "They're going to just keep pushing. When you get leads, especially against the best teams, you have to continue to play your game and make them come 200 feet on you.
"We don't want to trade chances. I think when you watch teams that trade chances with them, they lose almost every night. You look at their roster and it's pretty deep.
We know that the only way to beat them is a structured game."
Mike Condon will be making his 17th consecutive appearance in goal for the Senators. Condon came on in relief of Craig Anderson in Pittsburgh, stopping the only two shots he faced in 7:08 of the third period.
"We saw that we can skate with them last time," said Senators coach Guy Boucher. "I think halfway through the game, we were exactly where we wanted to be. Then we got into a you know what contest with them. I don't think we want to do that again. They've got too much firepower on every line. If you're trying to be the best offensive team against a team like that you're going to lose. Want to make sure we're much tighter, especially in the middle of the ice.
"Hopefully we're able to reproduce what we did in the first half of that game."
---
---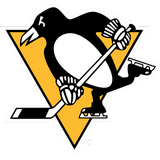 Get more from Pittsburgh Penguins
Follow your favorites to get information about games, news and more
---