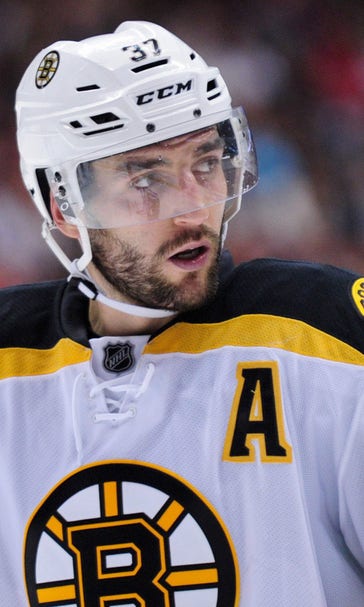 Patrice Bergeron steps in to support 8-year-old awaiting brain surgery
October 30, 2015

An 8-year-old hockey player, Beny Berges, is in for quite an off-ice battle as he is expected to undergo brain surgery to combat a draining issue with the blood vessels in his brain. According to a story from WTNH, Berges, who is from Connecticut, will have the surgery at a hospital in Arizona, but he has plenty of support from his favorite New England teams.
The 8-year-old was able to skate with a local minor league team, the Bridgeport Sound Tigers, ahead of his trip west, and when he got home, he received a very special phone call.
"It's Patrice Bergeron from the Boston Bruins, his favorite player, his life long hero, and he froze. He just froze and he didnt know what to say," Berges father, Pat Berges, told WTNH. 
According to WTNH, Bergeron told Beny, "You're not cheering for me, I'm cheering for you."
The story is yet more proof of the type of person Bergeron is off the ice. We wish young Beny all the best with his upcoming surgery. 
(h/t WTNH)
---
---