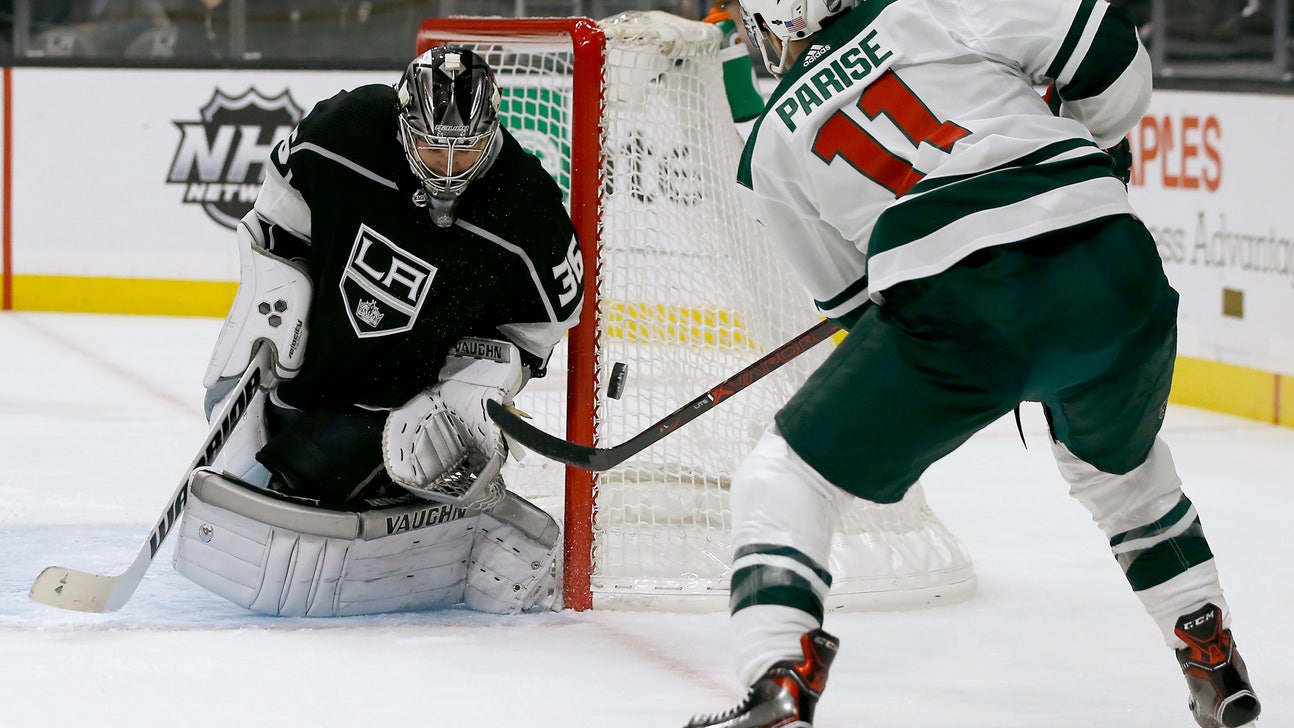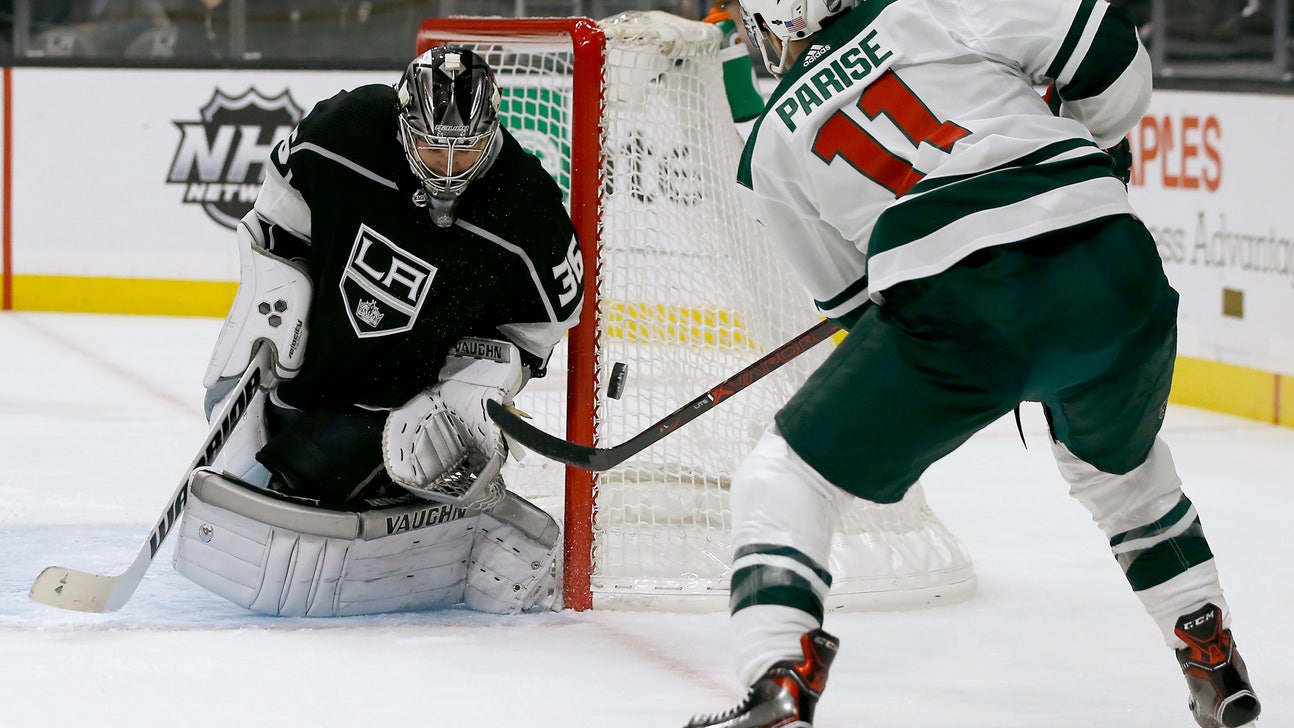 Parise reaches 700 points, Wild top Kings 3-1
Updated
Mar. 4, 2020 5:30 p.m. ET
LOS ANGELES (AP) — Zach Parise hit another milestone in his distinguished career Thursday night. He was more pleased about helping teammate Nico Niederreiter out of a prolonged scoring drought.
Parise had a goal and an assist to reach 700 points, leading the Minnesota Wild to a 3-1 win over the Los Angeles Kings.
Niederreiter scored on the power play and Devan Dubnyk made 27 saves for the Wild, who have won eight of 10. Mikko Koivu had three assists, giving him five in his past two games, and Mikael Granlund added an empty-net goal.
Dating back to March last season, Niederreiter had gone 22 regular-season games between goals.
"Every scorer has been there," Parise said. "It's a tough time. I'm happy for him that he got it over with and he can move on."
Jake Muzzin had a goal and Jack Campbell stopped 21 shots, but the Kings were unable to put together their first three-game winning streak of the season.
Parise put the Wild ahead 2-1 at 14:42 of the second period, getting his 700th point in 887 NHL games. Parise is the fifth player born in Minnesota with 700 career points, and his 339 career goals are the most among active American-born players.
"It's always nice to hit milestones," Parise said. "It is rewarding when you put in the hard work for it and then you get the results. It's a good number to hit."
The Wild tied it at 1 on Niederreiter's power-play goal at 14:23 of the first period on a wrist shot in the paint off a pass by Parise.
"I think he thanked me with his eyes," Parise said. "He didn't have to say anything. You could see the relief, got some color back in his face. You never want a teammate to be in that situation, but it was great to see him get one."
Niederreiter let out a yell as he was mobbed by teammates after scoring his first goal since March 24, and Wild coach Bruce Boudreau thought his play improved immediately.
"Right after that he looked a lot faster for the rest of the game," Boudreau said. "It's obviously weighing on your mind when you're a scorer and you haven't scored in a long time."
The Wild have a power-play goal in five of their past six games, going 7 for 23 since Oct. 27.
Muzzin's first goal of the season gave the Kings a 1-0 lead at 4:42. Muzzin took the puck from his own zone all the way down the ice and scored on a wrist shot from the left circle.
Alec Martinez got his third assist in two games.
Los Angeles got a power play with 1:54 remaining and pulled Campbell for an extra skater with 1:15 to go, but Granlund added an empty-net goal at 19:57.
The Kings were 0 for 3 on the power play, ending a streak of six consecutive home games with a power-play goal.
"If we put it to the net, maybe we could have gotten some traffic and some rebounds, but we had our chances to win tonight and did not capitalize on the power plays," interim coach Willie Desjardins said.
There was a moment of silence before the game to honor victims of the mass shooting at a bar in Thousand Oaks on Wednesday. Both teams held up signs that said "Enough" and wore stickers on their helmets that said the same.
NOTES: Wild C Eric Staal returned to the lineup after not playing against San Jose on Tuesday because of illness. ... The Wild scratched RW Matt Read, D Nate Prosser and C Matt Hendricks. Hendricks has not practiced the past two days after playing against the Sharks, when he made his return after missing seven games because of a lower-body injury. ... The Kings scratched D Paul LaDue and C Michael Amadio.
UP NEXT
Wild: Continue their seven-game road trip at Anaheim on Friday.
Kings: Host the Calgary Flames on Saturday.
---
---