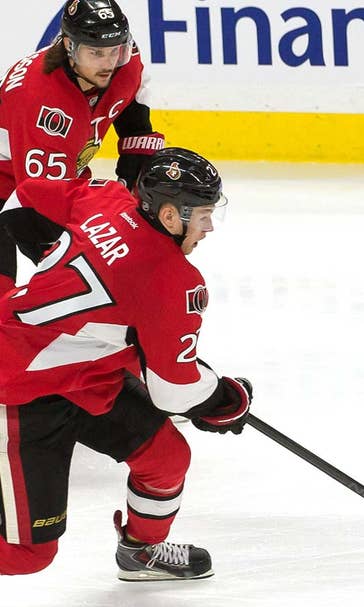 Ottawa Senators rookie offers comical take on veteran's back surgery
April 21, 2015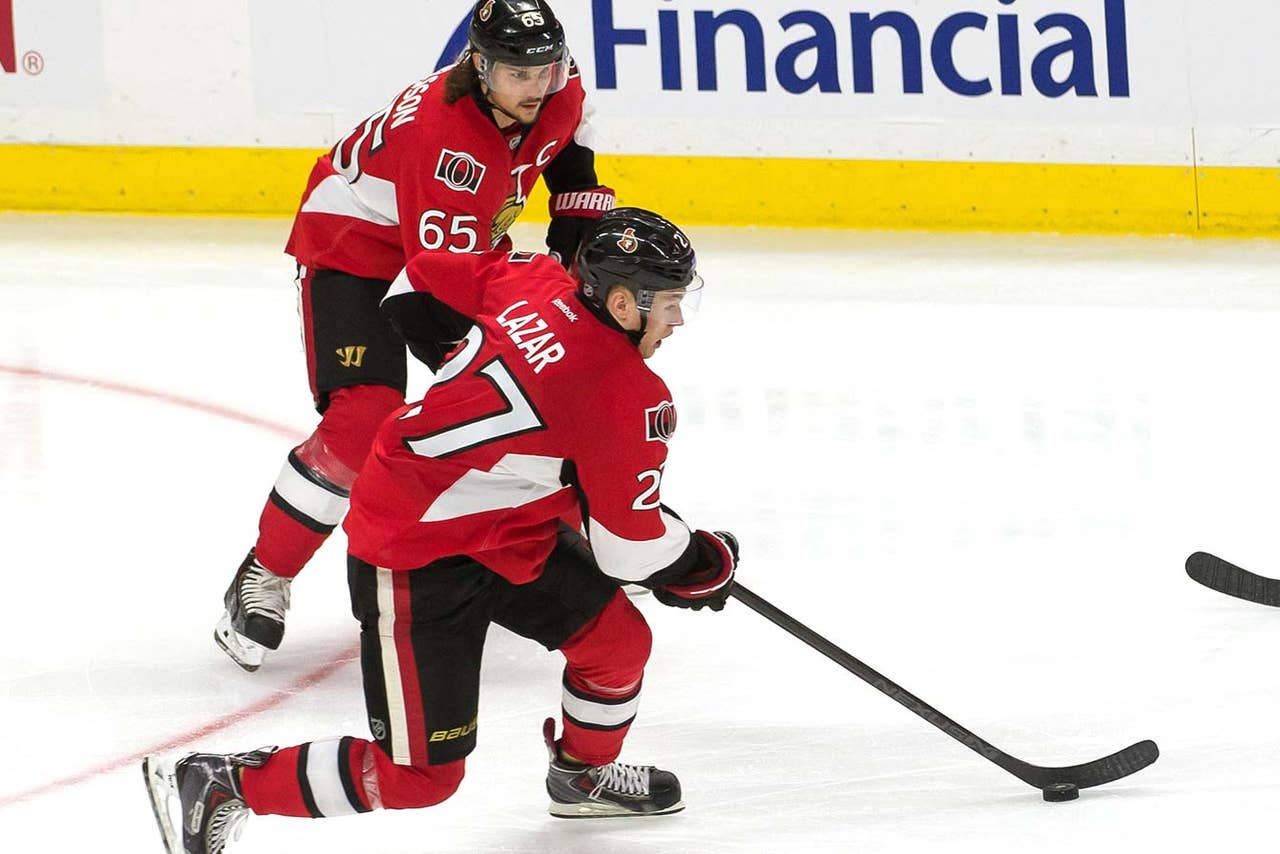 After the Ottawa Senators announced Monday that veteran Chris Phillips would undergo back surgery and won't return until training camp, Senators rookie Curtis Lazar looked to lift his teammate's spirits with a homemade get well soon card for the senior member of the team. Lazar's artistic endeavor was complete with a drawing of Lazar and Phillips (who had markedly less hair than his younger teammate) and a clever pun.
Lazar hinted on Twitter that his card should be fridge material, but Lazar might have to fight for that honor with Phillips' three children (aged 7 to 11 years old). According to the Ottawa Citizen, the 19-year-old moved in with Phillips and his family back in October once it was clear Lazar had made the Senators' roster. It is common in the NHL to have rookies move in with veterans, and another team in the Atlantic Division, the Florida Panthers, also employs the practice, as Florida rookie Aaron Ekblad moved in with team captain Willie Mitchell and his family this season. 
Phillips played in just 36 games this season and made his final appearance of the year with the Sens on Feb. 5, long before the Senators made a historic run to the playoffs behind the outstanding play of 27-year-old rookie goaltender Andrew Hammond. Lazar, meanwhile, played in 67 games for Ottawa this season and totaled 15 points (six goals, nine assists). He has played in all three of Ottawa's playoff games. 
---
---