Oilers-Maple Leafs Preview
BY foxsports • November 29, 2015
The Toronto Maple Leafs are going to get another chance Monday night to figure out how to win without top goaltender James Reimer.
The Maple Leafs are winless in games Reimer has not started and are expected to give Garret Sparks his NHL debut in this home matchup with the Edmonton Oilers.
Reimer did not play in Saturday's 4-2 loss to Washington even though coach Mike Babcock indicated that the No. 1 goalie would despite a lower-body injury. Reimer is 7-3-4 with a 2.07 goals-against average.
Toronto (7-11-5) fell to 0-8-1 in the nine games Reimer has not started. All of those results have gone to Jonathan Bernier, who gave up four goals for the third straight start Saturday and is 1-14-2 with a 3.39 GAA in his last 17 starts.
''I've got to be better," Bernier said.
He won't get the chance Monday since the Maple Leafs are turning to Sparks, who was called up from the minors Saturday to serve as Bernier's backup. Sparks had a 1.90 GAA in the minors.
"We got to find a way to win a game," Babcock told the NHL's official website. "He's played well in the minors. Gets his opportunity."
The Maple Leafs will play without left wing Joffrey Lupul, who is tied for the team lead with eight goals and is out with an undisclosed injury.
They have taken three straight at home against the Oilers, who are completing a five-game trip they began at 0-2-1 before Saturday's 3-2 shootout win over Pittsburgh. Edmonton (8-14-2) is now seeking to finish it with five points out of a possible 10.
"We have an opportunity to finish a hard, long trip with a chance to come home even," coach Todd McLellan said. "That's certainly going to be our goal now, that's all we can achieve."
Leon Draisaitl and Lauri Korpikoski scored first-period goals for Edmonton, which blew a two-goal advantage before Matt Hendricks and Jordan Eberle converted in the shootout.
''It feels good to win,'' McLellan said. ''I thought we had a good effort from a lot of players and the guys got a good reward. We buckled down when we needed to.''
Taylor Hall assisted on Draisaitl's goal to end his three-game drought without a point. He leads the club with nine goals and 25 points.
Edmonton continues to play without injured rookie Connor McDavid, who is out with a fractured clavicle and is rehabbing in the Toronto area where he hails from. He will meet up with his club Monday.
Oilers defenseman Justin Schultz returned to the lineup for the first time since Oct. 25 on Saturday after being out with a back injury.
"I felt good, obviously the first couple of shifts were a little fast, I don't remember it being this fast, but once I got those under my belt it was good and I thought I got better as the game went on," Schultz said.
---
---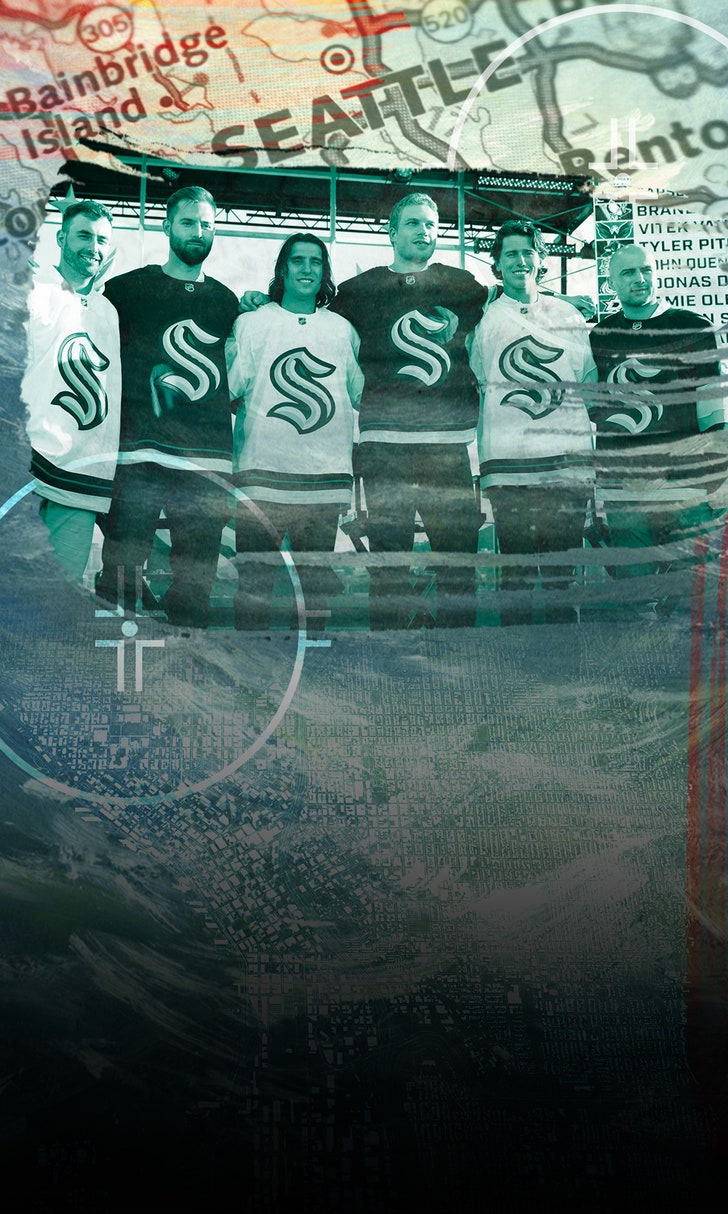 In wake of NHL expansion draft, Seattle Kraken have cap space to address needs