NHL world reacts to the death of Philadelphia Flyers owner Ed Snider
BY foxsports • April 11, 2016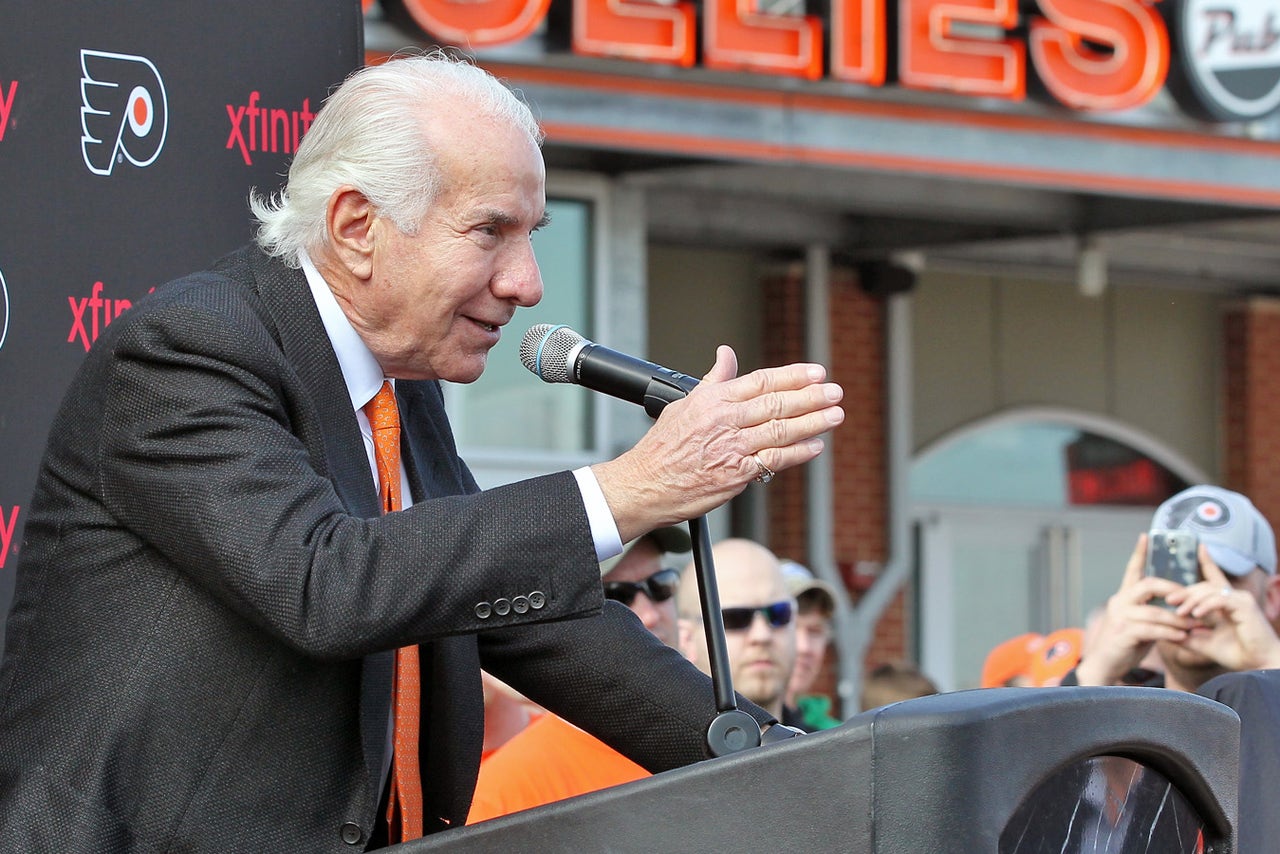 The Philadelphia Flyers will begin their postseason run with heavy hearts. Ed Snider, the only owner the Flyers have ever known, passed away Monday morning at the age of 83 following a two-year battle with cancer.
Snider led the charge of NHL expansion teams when he founded the Flyers in 1966. There were very few hockey fans in Philadelphia back then, but under Snider's vision, the Flyers became a popular team who fought for every inch of ice and every fan in the stands. The team soon earned the nickname of the Broad Street Bullies due to their feisty nature, and that team persona was an emulation of Snider's own personality. He fought for what he wanted, and he was very successful in achieving his dreams.
In 1974, less than 10 years after the team was established, the Flyers became the first NHL expansion team to win the Stanley Cup. Under Snider's guidance, they became one of the most competitive teams in the NHL since their creation back in the '60s.
The Flyers clinched a spot in this year's playoffs on Saturday, and although Snider was unable to attend the game, national anthem singer Lauren Hart brought the game to him by FaceTiming Snider while she sang "God Bless America," a Philly tradition dating back to the 1970s.
Snider is a legendary figure both in Philadelphia and across the NHL, and tributes poured in Monday morning in memory of the long-time Flyers owner.
There were messages from current Flyers players:
NHL executives also shared their memories of Snider:
Beat writers also paid tribute to the Flyers' owner:
You'll see some great Snider stories, but he wanted @SniderHockey to be his legacy. Said "That's the only thing I've ever put my name on."

— Dave Isaac (@davegisaac) April 11, 2016
Former players added their voices to the conversation:
---
---