Antti Raanta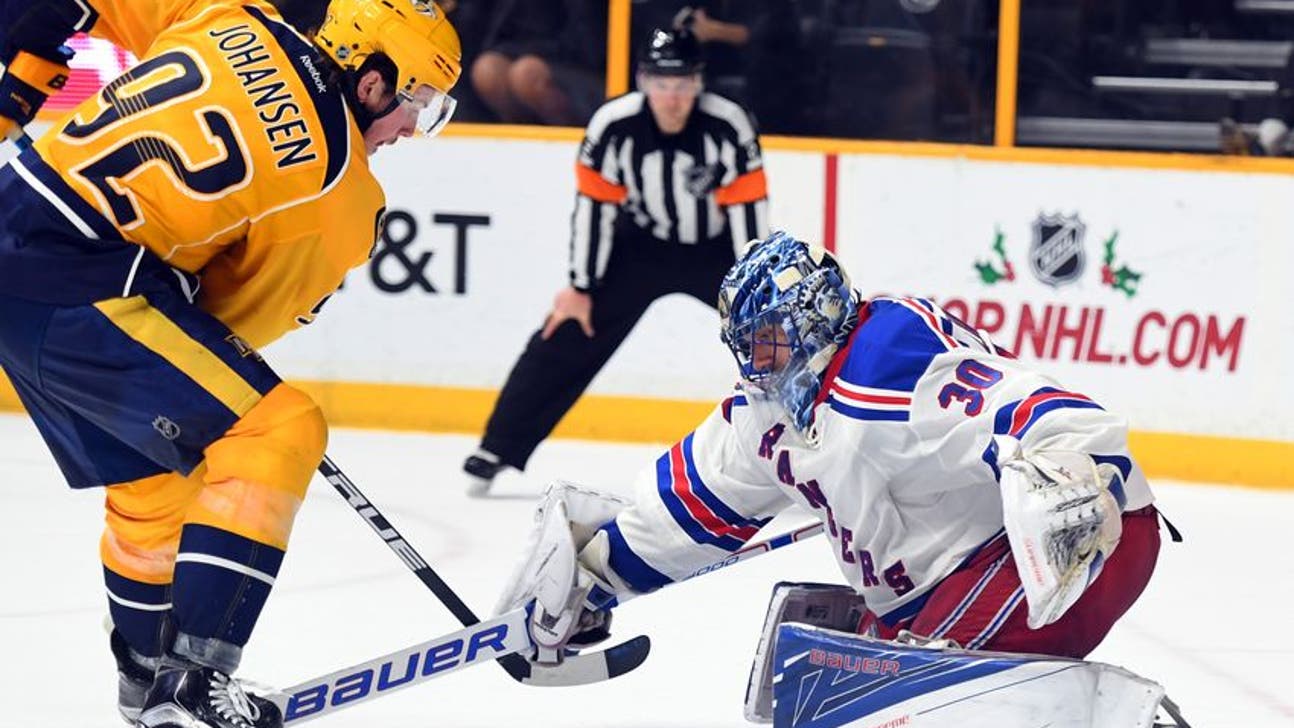 Antti Raanta
New York Rangers are back to normal; over relying on Henrik Lundqvist
Updated
Mar. 4, 2020 5:08 p.m. ET

Fansided, John Williams/FanSided via Blue Line Station
After leading the league in goal scoring over the first two months of the season, the New York Rangers are starting to over rely on Henrik Lundqvist again like they used to.
There was a time this season where everything in the New York Rangers universe was backwards.
The team ranked number one in the NHL in goals per game, had a power play ranked in the top six in the league and were struggling on the defensive end of the ice due to an average defense and a struggling Henrik Lundqvist.
And then Antti Raanta began to start.
Once Raanta started his four straight games, three of them wins, it was almost like the Rangers flipped the switch and started to play stronger defensively. The team gave up three goals in four games as the team decided to switch back to the King in net.
So far, Lundqvist has played up to–and possibly even past–the expectations that the fans and the organization has expected him to play. The team has now won three straight, making it 6 out of their last 7, but the one thing that has been missing during this streak is the offense.
The Rangers have only managed to tally 17 goals in their past eight games, which is an average of 2.13 goals per game in that stretch. If you take out the two games in this stretch that the Rangers have managed to score 3 goals or more–including last night's shootout win against the Devils–they have averaged 1.67 goals per game.
Especially in the three games since Lundqvist has come back, the team has looked very much like Rangers teams of old; relying on their goaltender way too much to bail them out.
Look no further than the overtime last night. It almost looked like the team was trying to lose. They'd go down the offensive zone, completely miss the net on nearly every shot–in fact, J.T. Miller's behind the back shot towards the end of overtime was by far the best one–and then they'd blow coverage in the defensive zone and allow a golden opportunity in a dangerous area for the Devils to score.
Luckily, Lundqvist has been as good as he's been since coming back because the Devils would have scored on 3 or 4 of those chances if (A they weren't a steaming pile of garbage and (B if the Lundqvist wasn't as good as he was.
The Rangers have seen where this overreliance on their franchise goalie has gotten them before–far, but not far enough. If they fix their defensive positioning and start getting more shots on net–keyword; on net–they will be fine, but this bend but don't break philosophy is just what they did last year. They didn't just eventually break, they snapped like a twig.
More from Blue Line Station
This article originally appeared on
---
---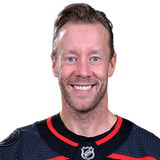 Get more from Antti Raanta
Follow your favorites to get information about games, news and more
---