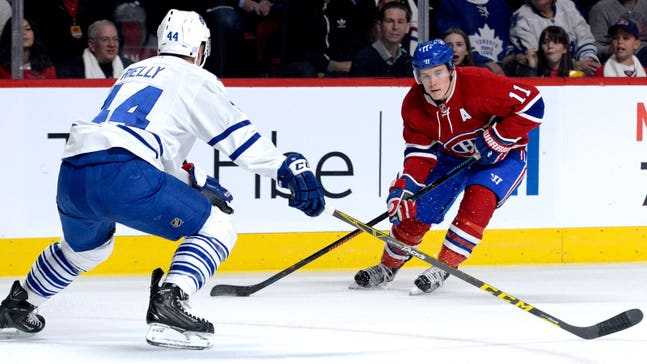 Morgan Rielly shares secret as to why he is not on the Maple Leafs' power play
Published
Oct. 28, 2015 11:48 a.m. ET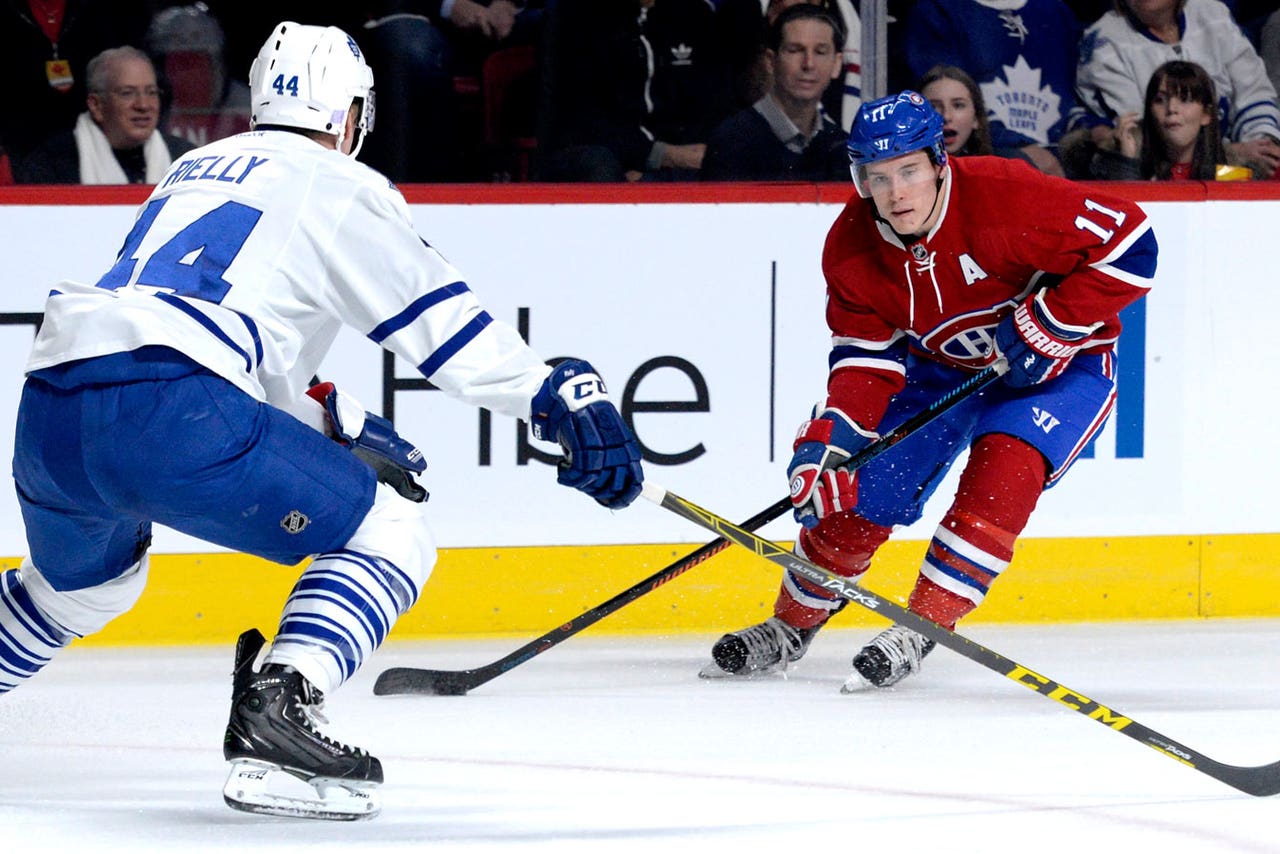 Maple Leafs defenseman Morgan Rielly is having a decent start to the season offensively, recording four points (two goals, two assists) in eight games. But Rielly still is not a key facet of the Leafs' power play, and that strategy is an intentional choice on the part of Toronto coach Mike Babcock. 
Although Babcock told SportsNet's Elliotte Friedman that he did not want to put Rielly on the power play, it was Rielly who elaborated on the reasoning; Babcock wants Rielly to focus more on his play without the puck.
"When the puck is going up the ice, am I there supporting it? In our zone, am I boxing out the opposing forwards?" Rielly said to Friedman. "Or, if someone is coming out of the corner with the puck and gives it to someone else, am I preventing him from getting to the net? That's the kind of thing he wants me worrying about."
The Leafs' power play could use some help, however. Toronto has the fourth-worst power-play unit in the league, operating at an 8.7 percent success rate. Only the Hurricanes, Ducks and Penguins are worse on the power play. 
(h/t SportsNet) 
---
---