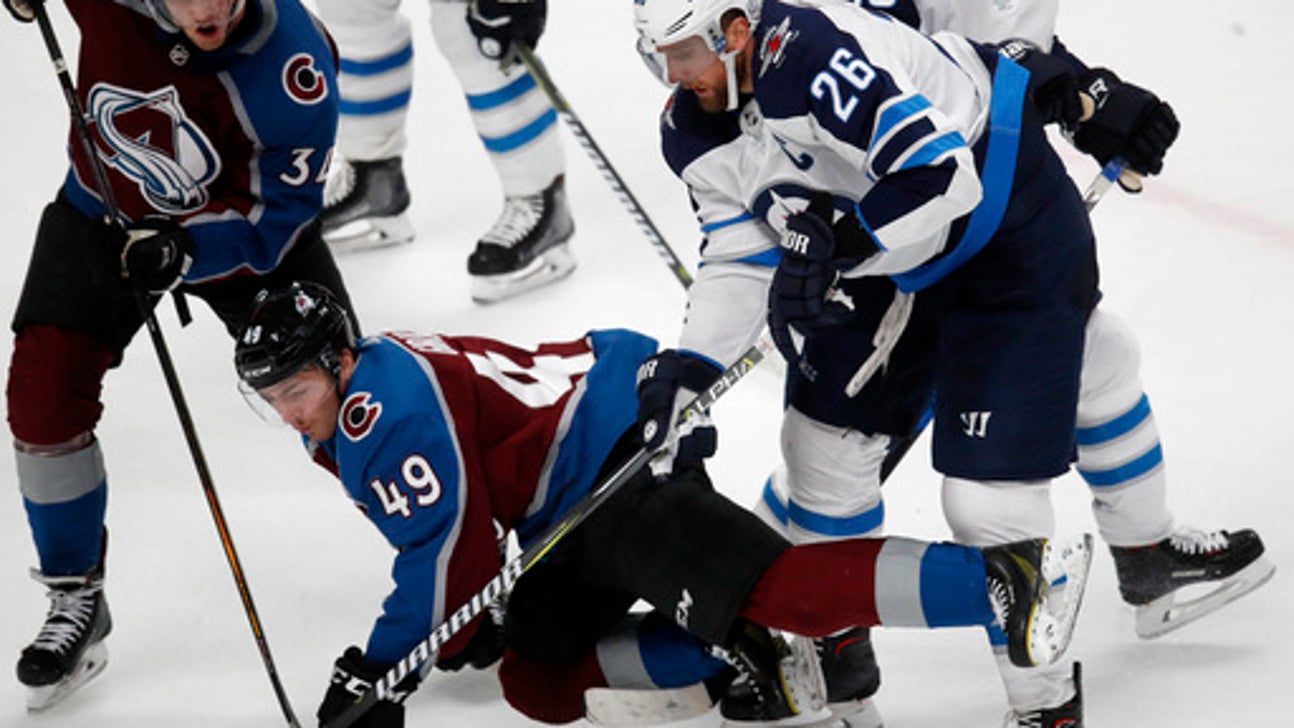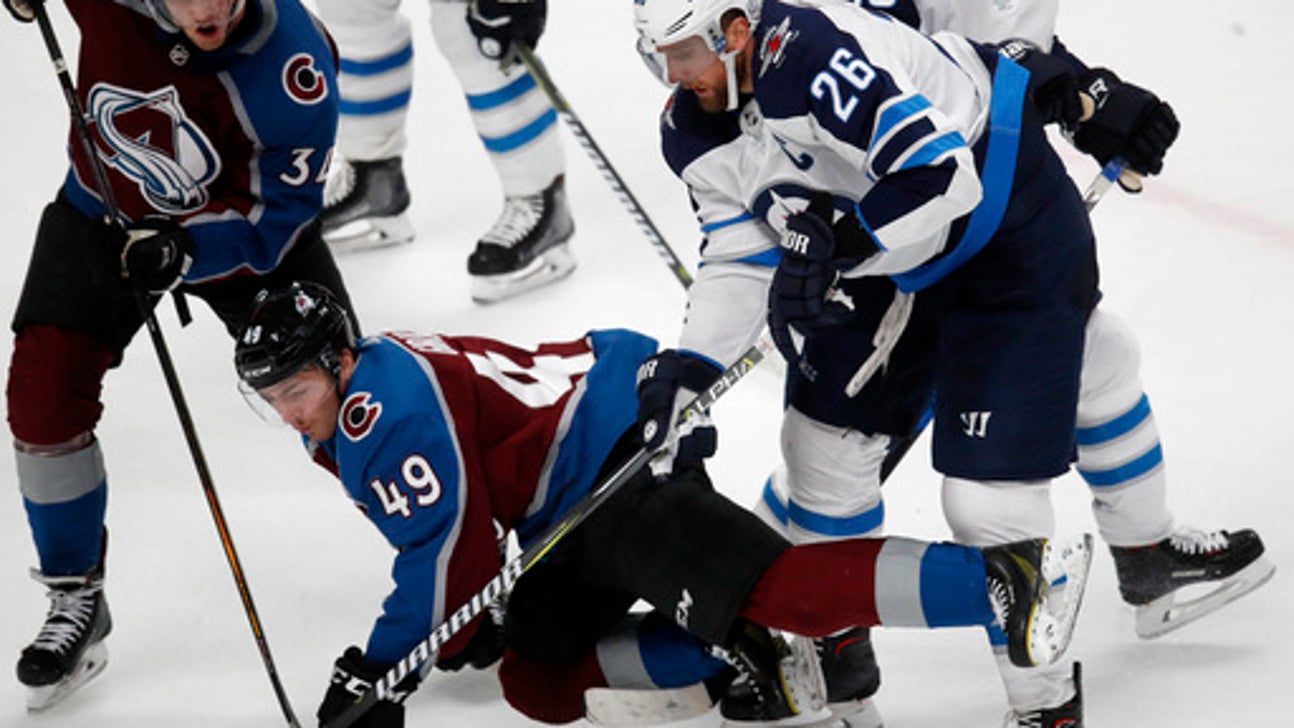 MacKinnon scores in OT to give Avalanche 3-2 win over Jets (Nov 29, 2017)
Updated
Mar. 4, 2020 7:47 p.m. ET

DENVER (AP) Nathan MacKinnon and the Colorado Avalanche had their initial celebration in overtime cut short. Less than a minute later, MacKinnon got the party going again.
The 22-year-old scored a power-play goal 59 seconds into overtime after he had a goal waved off 30 seconds earlier, and the Avalanche beat the Winnipeg Jets 3-2 on Wednesday night.
MacKinnon reveled with his teammates when his shot hit a Jets player and went into the net 29 seconds into the extra period. But replay showed that Colorado's Tyson Barrie was offside.
Thirty seconds later, he hit the back of the net again - and this one counted.
''We kept our composure well,'' MacKinnon said. ''We didn't want to panic. Stuff happens.''
Alexander Kerfoot had a goal and an assist and Nikita Zadorov also scored for the Avalanche, who improved to 8-2-1 at home this season. MacKinnon also had an assist and finished November with 20 points - five goals and 15 assists - in 12 games.
Semyon Varlamov stopped 31 shots in his first game since Nov. 18 because of an illness.
''We know this is one of the best teams in the league at this point,'' Avalanche coach Jared Bednar said of Winnipeg. ''We needed to rise to the occasion and I thought our guys did that.''
Bryan Little and Josh Morrissey scored for the Jets, and Connor Hellebuyck made 23 saves. Winnipeg is 7-2-1 in its last 10 games.
Little put Winnipeg ahead 2-1 at 4:08 of the third. Nikolaj Ehlers beat the Colorado defense during 4-on-4 play and put the initial shot on Varlamov before Little tipped a rebound chance under the goalie's glove.
Zadorov tied it for the Avalanche with 8:03 remaining, setting up MacKinnon's winner in OT.
''I think, 2-1, you'd like to be able to close it out,'' Jets coach Paul Maurice said. ''It was a hard, grinding game. It just wasn't a sharp game.''
Winnipeg opened the scoring 8:43 into the first period on Morrissey's third goal of the season. The defender let loose just in front of the blue line to beat Varlamov for his first goal since Oct. 26.
The Jets came into the game 11-1-2 this season when scoring first.
The Avalanche tied it on Kerfoot's power-play goal with 6:37 left in the opening period. During a strange sequence, MacKinnon put a shot on Hellebuyck from inside the circle and J.T. Compher tipped the rebound in front to Kerfoot. Kerfoot's backhander hit the back of the net just as Hellebuyck shook off his mask and helmet after a strap came loose.
Hellebuyck quickly pleaded his case to officials but the goal stood. The rule states play should be stopped immediately if a goalie has lost his mask and/or helmet unless the opposing team has an impending scoring opportunity.
''I have a helmet on my forehead and it was about to fall off,'' Hellebuyck said. ''I don't know, it's a little dangerous to me.''
The Avalanche finished 2 of 5 on the power play, while Winnipeg was 0 for 4.
NOTES: Colorado D Anton Lindholm, who'd been out with a broken jaw since Nov. 4, celebrated his 23rd birthday with a return to the lineup. ... G Steve Mason suffered a concussion Saturday against the San Jose Sharks and was designated for injured reserve. ... The Avalanche assigned D Chris Bigras and D Andrei Mironov to AHL San Antonio and recalled Duncan Siemens, who was a healthy scratch Wednesday. ... LW Gabriel Landeskog began his four-game suspension for his crosscheck against Calgary on Saturday.
UP NEXT
Jets: Host Las Vegas on Friday night.
Avalanche: Host New Jersey on Friday night.
---
---