Drew Stafford
Drew Stafford
Jets-Predators Preview
Published
Jan. 4, 2016 1:27 p.m. ET

Winnipeg's slide is almost entirely due to two months of awful results on the road, and the worst among them was a trip to Nashville.
The Predators again host their now-last place Central Division foes Tuesday night as the Jets make the fourth stop on a season-high five-game trip.
After Sunday's 4-1 loss in Anaheim, the Jets (18-19-2) have suffered through a 2-12-1 road stretch since Nov. 5. All but one of the regulation losses in that time have come by at least two goals, but coach Paul Maurice felt this one stood out from the rest.
"We were the slower team on the ice from start to finish," Maurice told the team's official website. "We had a few good chances and their guy made some good saves, but not enough to warrant us being tight to that game.
"We didn't play very well tonight and that's the first (game) in an awfully long time where we weren't as good as they were. ... They were better and they deserved to win. We'll leave that game here."
Winnipeg might also want to abandon its special teams with both units in danger of falling to the bottom of the NHL. The power play has gone 2 for 30 over the last 10 games and fallen to 13.9 percent overall, while the penalty kill (76.3) is 28 for 41 in the previous 11 contests.
The club's top goal scorers have also gone quiet. Drew Stafford is the only one among their five players with at least 10 goals to tally in his last three games, but he's been limited to one in his last eight, while Blake Wheeler hasn't scored in 10.
The scoring has come no easier against the Predators, who won 7-0 at home Nov. 14 for their third win in four meetings while holding the Jets to five goals in that span.
Nashville (19-13-7) has this home game sandwiched among seven away contests and avoided being swept in the first three with Saturday's 2-1 overtime win at Carolina. It was the Predators' first win in the extra period since the format changed to 3-on-3.
"I thought we had the puck a little bit more," coach Peter Laviolette told the team's official website. "We held on to it, we were patient. There were some overtimes earlier in the year when we had chances to win the game, and when it didn't happen, it went back quick the other way. Tonight it was nice to get the win."
Mattias Ekholm scored the winner and had a goal and an assist for the second time in three games, and he did the same in the last meeting with the Jets.
More importantly, the Predators bounced back from a 1-2-1 span in which they gave up 15 goals. Pekka Rinne was in need of a bounce-back performance and did so with 27 saves against the Hurricanes. Rinne had posted a 3.70 goals-against average and .869 save percentage over a 1-2-0 stretch. He was in goal for the shutout of the Jets two months ago to get to 8-1-0 with a 1.56 GAA and .942 save percentage as a starter in the series.
Potential counterpart Michael Hutchinson started and gave up three goals on seven shots in the first meeting. Hutchinson is 0-9-1 with a 3.87 GAA and .873 save percentage in his starts since the beginning of November, so Connor Hellebuyck could be back in goal. Hellebuyck has a 1.26 GAA and .955 save percentage over a 3-1-0 span.
---
---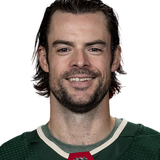 Get more from Drew Stafford
Follow your favorites to get information about games, news and more
---