Columbus Blue Jackets
Columbus Blue Jackets
Hurricanes, Jackets to face off for third time in 12 days (Jan 21, 2017)
Published
Jan. 20, 2017 11:09 p.m. ET

COLUMBUS, Ohio -- Prior to last week, the Columbus Blue Jackets and Carolina Hurricanes had not played against each other during the 2016-17 campaign.
The two Eastern Conference foes will face off for the third time in 12 days on Saturday when the teams take the ice for an atypical puck drop time of 5 p.m. at Nationwide Arena.
The teams won't see each other again until March 30, marking for the final game of the season series.
Perhaps familiarity will breed contempt as the teams have split the opening pair of games. Each team has held serve on home ice with Carolina winning the first matchup 5-3 on Jan. 10 and Columbus rebounding in a 4-1 win on Tuesday.
Since its franchise-record 16 game win streak was halted on Jan. 5, Columbus has not managed to win back-to-back games and is 5-5-0 in its last 10 contests. While there is certainly no sense of panic or extreme concern, there was some expression about a lack of urgency after the Blue Jackets dropped a 2-0 decision to Ottawa on Thursday night.
It was the third time that Columbus has been shut out this season and the second time in eight games.
"Right now we're just going through the motions and that's why we are losing hockey games," Blue Jackets winger Brandon Saad told the Columbus Dispatch. "We have to play with more energy. We have the talent, but even as a team, not just one line, it seems like we have a lack of urgency."
"I think it's more of a lack of urgency in the dangerous areas," Blue Jackets captain Nick Foligno told the Columbus Dispatch. "When we are in the scoring areas we're looking for that one extra pass instead of putting everything we can into burying it."
Throughout the win streak, Columbus coach John Tortorella reminded all who would listen that it was a long season and that good times will give way to challenging ones in the course of a NHL season.
It seems that the Blue Jackets may be facing one of those challenging stretches.
"You're going to play good teams and not going to win all the games," Tortorella said during his postgame comments on the team's website after the loss to the Senators.
"It's not always going to go your way. We have to be really careful here. A lot of things have gone our way. Now it's not kind of going our way. This is where you rely on your structure and you just stay with it and have a little bit of mental toughness here," Tortorella continued.
The Hurricanes are on the doorstep of the playoffs in the current standings, but remain on the outside looking in.
Carolina sandwiched victories against the Buffalo Sabres and New York Islanders between the first two matchups against Columbus. The Hurricanes were pummeled 7-1 by Pittsburgh Friday night in front of a hometown crowd in the first of back-to-back contests this weekend.
The Hurricanes will have the opportunity to quickly return to their recent winning ways having emerged victorious in five of their last seven prior to the letdown against the Penguins.
"We don't need to do a lot of study as we know we are playing a good team (Columbus)," Carolina defenseman Ron Hainsey said Friday.
After the recent loss to Columbus, Carolina coach Bill Peters commented on the Hurricanes website that "(the Blue Jackets) won most of the individual battles. A lot of the puck battles, their support was there quicker than we were. I just thought we lost a lot of battles in all three zones."
When questioned about players managing the mental fatigue that can begin to develop at this time of the season, Peters was quick with an answer.
"That's called being a pro. That's what being a pro is all about, getting dialed in and staying within your own routine," he said. "If you don't have one (a routine), you better establish one. I know everyone has one and stay true to your routine that works and don't deviate."
On a lighter note, Peters addressed a potential distraction of playing in front of family on the "Dad's trip."
"You play hard when your parents are around," he said. "You gotta make your parents proud."
---
---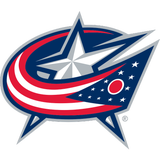 Get more from Columbus Blue Jackets
Follow your favorites to get information about games, news and more
---