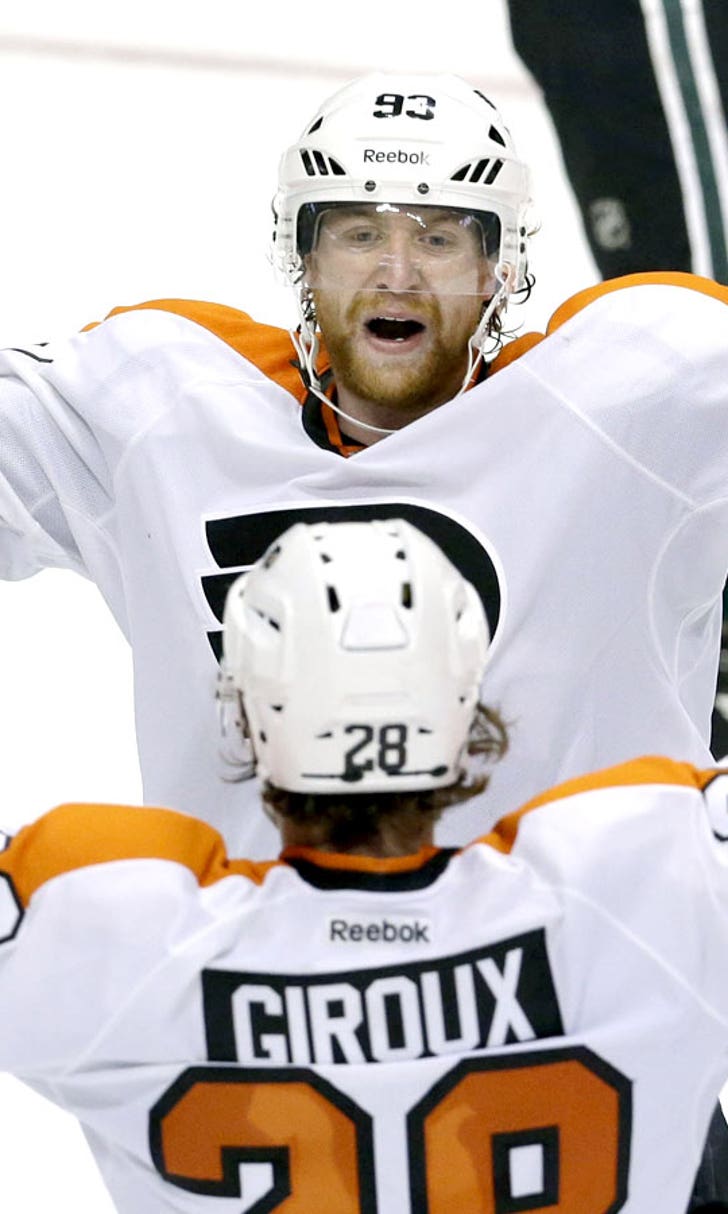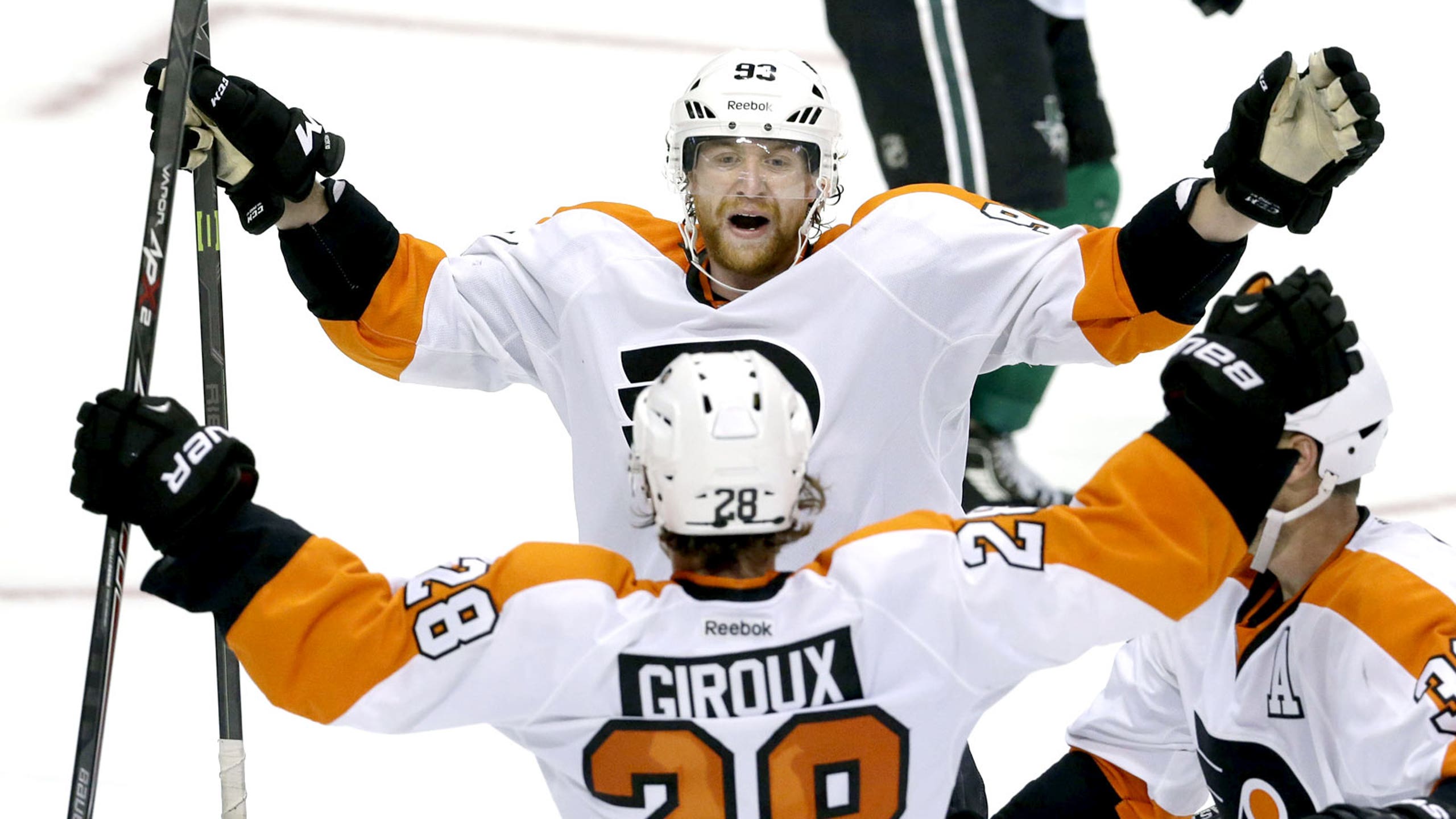 Flyers banking on Giroux, Voracek
BY foxsports • July 31, 2015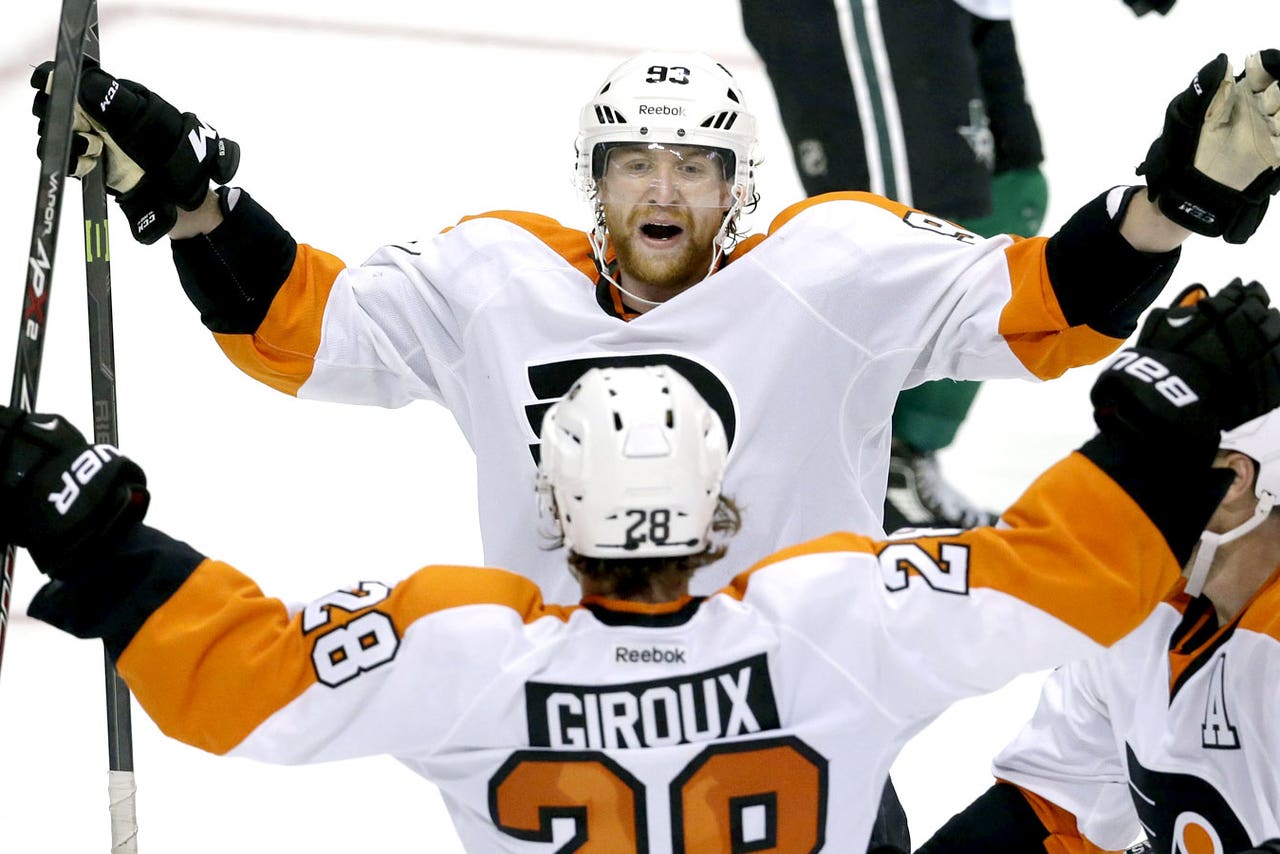 The Philadelphia Flyers have quite the 1-2 punch in captain Claude Giroux and All-Star Jakub Voracek, both on the ice and at the bank.
Signed to an eight-year, $66 million contract extension on Thursday, Voracek will join Giroux in costing the Flyers to the tune of $16.5 million annually in cap space when the 2016-17 season begins. Giroux is locked up for the next seven campaigns, making approximately $8.275 million annually.
Philadelphia's high-powered duo trails only Chicago Blackhawks studs Jonathan Toews and Patrick Kane ($21 million combined per season), Pittsburgh Penguins forwards Sidney Crosby and Evgeni Malkin ($18.2 million) and the Anaheim Ducks duo of Corey Perry and captain Ryan Getzlaf ($16.9 million).
Then again, the Blackhawks have won three Stanley Cup championships in six seasons while the Penguins claimed the title in 2009 and seen Crosby (2007, 2014) and Malkin (2012) each capture the Hart Trophy. As for the Ducks, they won the Cup in 2007 and Perry was tabbed as the Hart Trophy recipient four years later.
The Flyers' dandy duo has yet to touch either trophy, however.
Giroux, 27, scored 25 goals and set up 48 others in 81 games last season while the 25-year-old Voracek added 22 tallies to go along with team highs in both assists (59) and points (81).
(h/t Pro Hockey Talk)
---
---