Marc-Andre Fleury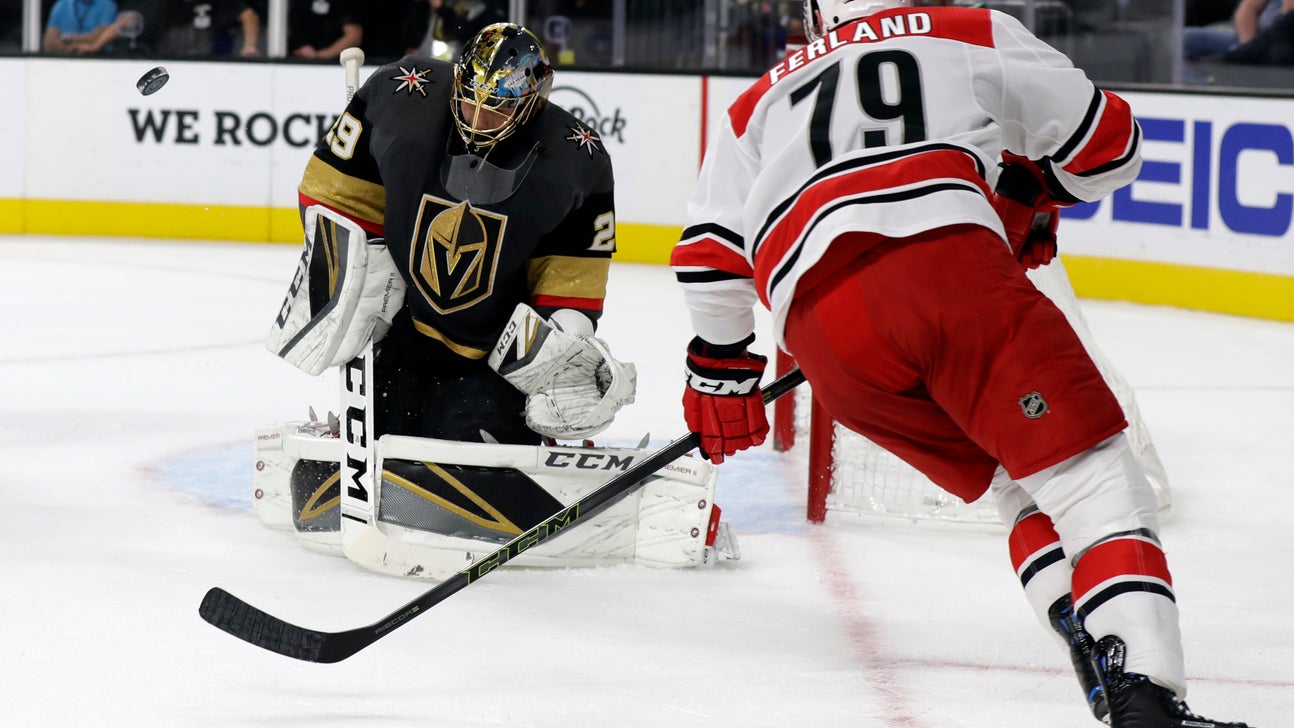 Marc-Andre Fleury
Fleury earns 50th career shutout, Vegas blanks Carolina 3-0
Updated
Mar. 4, 2020 8:05 p.m. ET
LAS VEGAS (AP) — After losing both games on a road trip, Vegas coach Gerard Gallant called a team meeting when the Golden Knights returned home.
The goal was to get the defending Western Conference champs back on the same page with one another, reminding them what they're capable of after reaching last year's Stanley Cup Final.
They responded Saturday night.
Marc-Andre Fleury got his 50th career shutout, Brad Hunt and William Carrier scored their first goals of the season, and Vegas beat the Carolina Hurricanes 3-0.
"I thought (the meeting) was good, just to remind ourselves of what we have to do and who we are and how we have to play consistently," Fleury said. "He didn't go out there yelling at everybody, just straightforward, just honest, just making sure we simplify our game. That's how we've had success before, and tonight we didn't do anything fancy. But we played hard all game and it paid off."
Fleury, who earlier this season moved into 10th place on the all-time list for victories, stopped 34 shots. The 15-year veteran now has 410 wins, and is the 29th goaltender in NHL history to record 50 shutouts.
Ryan Reaves equaled his goal tally from last season by scoring his fourth for the Golden Knights.
"I thought we played our game tonight, and that's what we were worried about," Gallant said. "We're trying to play a 60-minute game, and we're trying to compete and battle hard and get back to the things that make us successful and I think tonight we did that."
Hurricanes coach Rod Brind'Amour said prior to the game he likes his team feeding off the adrenaline of playing back-to-back nights, but Carolina is now 1-2 on the second of consecutive games.
After sitting out Friday's 4-3 overtime loss in Arizona, goaltender Scott Darling made 22 saves for the Hurricanes, who never found a rhythm offensively and continued their dismal power play. Carolina, which came in with the worst power play in the NHL, was 0 for 3 with a man advantage. The Hurricanes are now 6 for 51 this season.
Since opening the season 4-0-1, the Hurricanes are on a 2-6-2 slide, during which they've scored 17 goals after scoring 22 in their first five games.
"Tonight was probably the game I didn't like the most out of all of them, but even saying that, it was a grind game," Brind'Amour said. "We gotta start finding ways to put the puck in the net, and that's been the challenge here."
Carolina's closest chance at a goal came midway through the third, but Justin Williams gloved the puck in after it hit the crossbar, resulting in a no goal. Moments later, on a power play, Michael Ferland's wrist shot clanked off the goal post.
"They had a lot of shots on net, but they get a lot of shots every night, they put pucks to the net and they go hard to the net," Gallant said of the Hurricanes. "They got a real good team over there."
While Erik Haula has a point in four of the last six games and has two assists in a game six times this season, the positivity from Gallant's words in the closed-door meeting were contagious enough to spark fourth-liners Reaves and Carrier, and Hunt, a consistent healthy scratch who was playing in only his fifth game this season.
"When we're winning hockey games those guys are a big part of our group and it's good to see them get rewarded tonight," Gallant said. "I know our players are real happy with those guys putting the puck in the night."
Hunt opened the scoring after getting Haula's perfectly placed pass and burying it past Darling.
Reaves found the back of the net with a backhand that slipped under Darling's pads to extend Vegas' lead to 2-0 early in the second period. Reaves, who scored a career-high seven goals during the 2016-17 season, while playing for St. Louis, is on pace to score 23 goals this season.
Finally, after a forecheck created a turnover in Carolina's zone, Carrier was able to punch the rebound past Darling through the five hole to give Vegas a 3-0 lead.
NOTES: Vegas D Colin Miller played in his 199th career game. ... Shea Theodore extended his point streak to three straight games. ... Carrier's and Reaves' goals gives the fourth line seven goals this season. ... Vegas also continues to struggle with its power play, as it was 0 for 4, and is now 6 for 48 this season.
UP NEXT
Carolina: Visits St. Louis on Tuesday
Vegas: Visits Toronto on Tuesday
---
---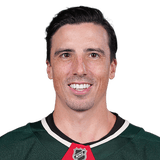 Get more from Marc-Andre Fleury
Follow your favorites to get information about games, news and more
---