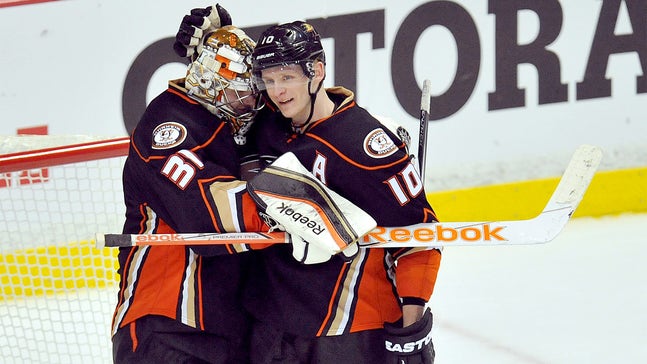 Early Ducks Conn Smythe candidates
Published
May. 22, 2015 12:08 p.m. ET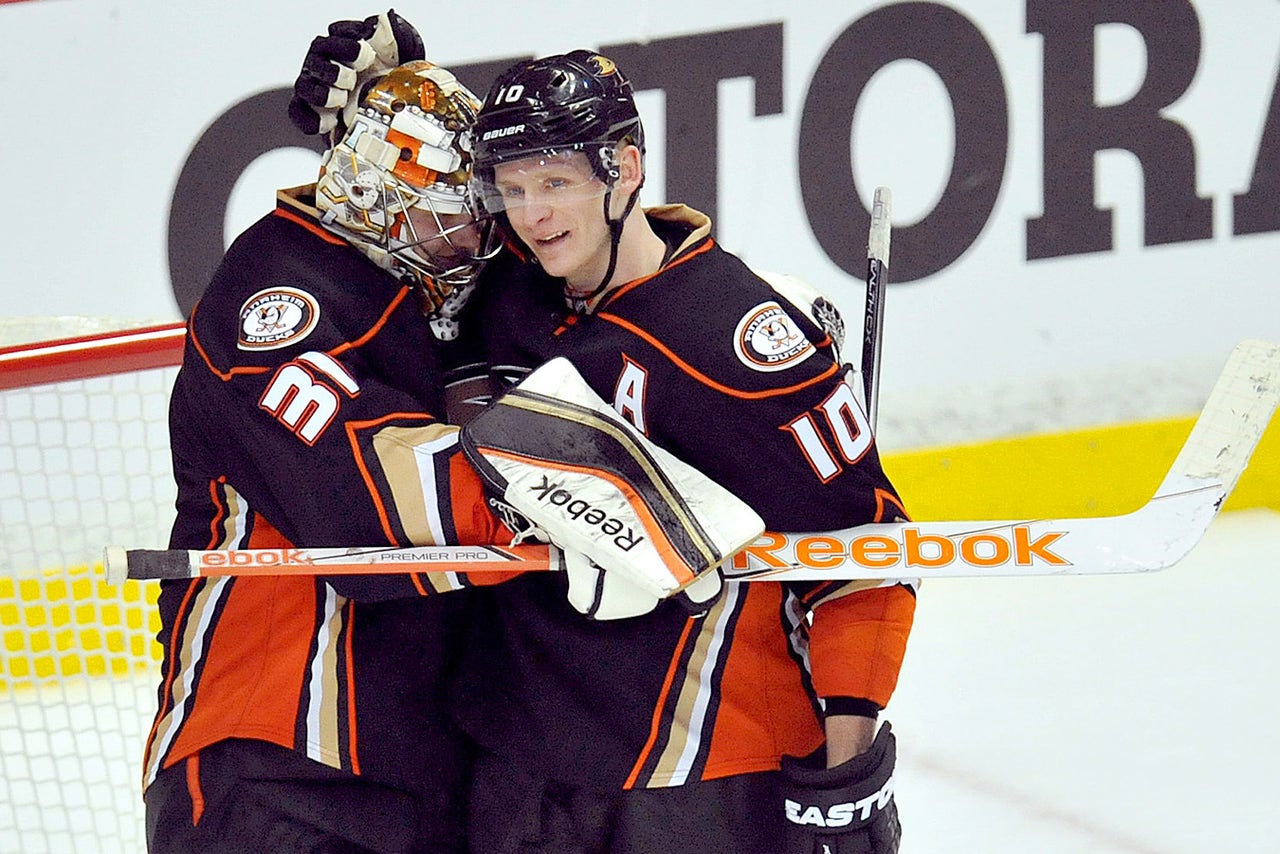 We are in the heart of the playoffs, and getting ever so close to determining who will fight for the Stanley Cup. The Ducks have been led through the playoffs by three distinct players, and all have a chance at winning the Conn Smythe trophy as the playoffs most valuable player.
Corey Perry: The pesky forward dominated the first two rounds, recording seven goals and eight assists in nine games. He has scored timely goals, including the series winner against the Calgary Flames in overtime. But Perry has gone a bit cold in the Western Conference finals, scoring just one goal in the first three games. That's good for virtually anyone else in the NHL, but Perry must continue to take command of the ice.
Ryan Getzlaf: The only other Ducks forward that can compare to Perry during these playoffs is the captain. Unlike Perry, Getzlaf hasn't been contained during this series against the Chicago Blackhawks. He has recorded four assists in the first three games of the series, and is leading the league in playoff assists with 14 in 12 games. Who's second? Tampa Bay's Nikita Kucherov, who has just nine in 16 total games. No one is dishing the puck as well as Getzlaf.
Frederik Andersen: In order to be successful in the playoffs, you need a very good goalie, and Frederik Andersen has certainly been a very good goalie. He's storming through the playoffs with a 1.75 goals against average and a .935 save percentage. He's won 10 games, the most in playoffs, and has lost just once at home. And that one loss came in a triple overtime effort against the Blackhawks. Try beating this goaltender for an entire series.
(h/t Puck Daddy)
Photo Credit: Gary A. Vasquez/USA Today Sports
---
---