Devils hope to begin turnaround against Wild (Jan 17, 2017)
BY AP • January 16, 2017
ST. PAUL, Minn. -- The New Jersey Devils have considerable work to do if they want to make a run at the playoffs. They're only four points back of the Carolina Hurricanes for the Eastern Conference's final playoff spot, but would need to leap-frog several few teams.
Still, having gone 2-0-1 in the first three-quarters of their current four-game West Coast trip, there is a greater belief in the Devils' locker room that by playing their own low-scoring style, they can re-insert themselves in the postseason conversation as they head into a date with the Minnesota Wild on Tuesday.
"We're not a team that's going to score five or six goals every night," said Devils forward Taylor Hall, who had the overtime winner in a 2-1 victory at the Vancouver Canucks on Sunday. "We've got to be a team that generates offense by shooting the puck to the net, keeping it simple in the o-zone and guarding them out down low."
It's a bit of a throwback, almost, to the Devils of the 1990s, who won their first Stanley Cup by using a low-scoring, defensive approach. But New Jersey coach John Hynes knows that testing the opponent's goalie has been a big boost in wins in Vancouver and at the Calgary Flames, and in an overtime loss to the Edmonton Oilers.
"The last few games in particular where we've been able to get a few more shots and a little more offensive zone time, we've been able to do that and not lost playing pretty sound defensively," Hynes said after beating the Canucks to reach .500 at 18-18-9. "So it's nice that we're able to get some results and it's nice getting traction on how you want to play. Now we've got to remain consistent in that, and that's what our big challenge is."
An even bigger challenge is likely in Minnesota, where the Wild are the hottest team in the Western Conference, if not the entire NHL, these days. Minnesota's 3-2 win against the Blackhawks in Chicago on Sunday moved the Wild into sole possession of the top spot in the West with 61 points, and Minnesota is 17-1-2 since the first week of December.
"They just refuse to lose at this stage, and I hope we can continue that feeling through the rest of the season," Wild first-year coach Bruce Boudreau said after his team trailed the Blackhawks 2-0 in the second period, but rallied for their eighth straight win over Chicago. "If you want to win, you've got to come back, and I think the biggest thing is believing you can."
Minnesota thrives on low-scoring hockey as well, although recent wins like a 5-4 victory against the Stars in Dallas on Saturday have them playing with some versatility and showing they can win high-scoring games as well.
The Wild's bench features two faces who are familiar to Devils fans. First-year assistant coach Scott Stevens and left winger Zach Parise played nearly 1,500 games for New Jersey in their careers.
---
---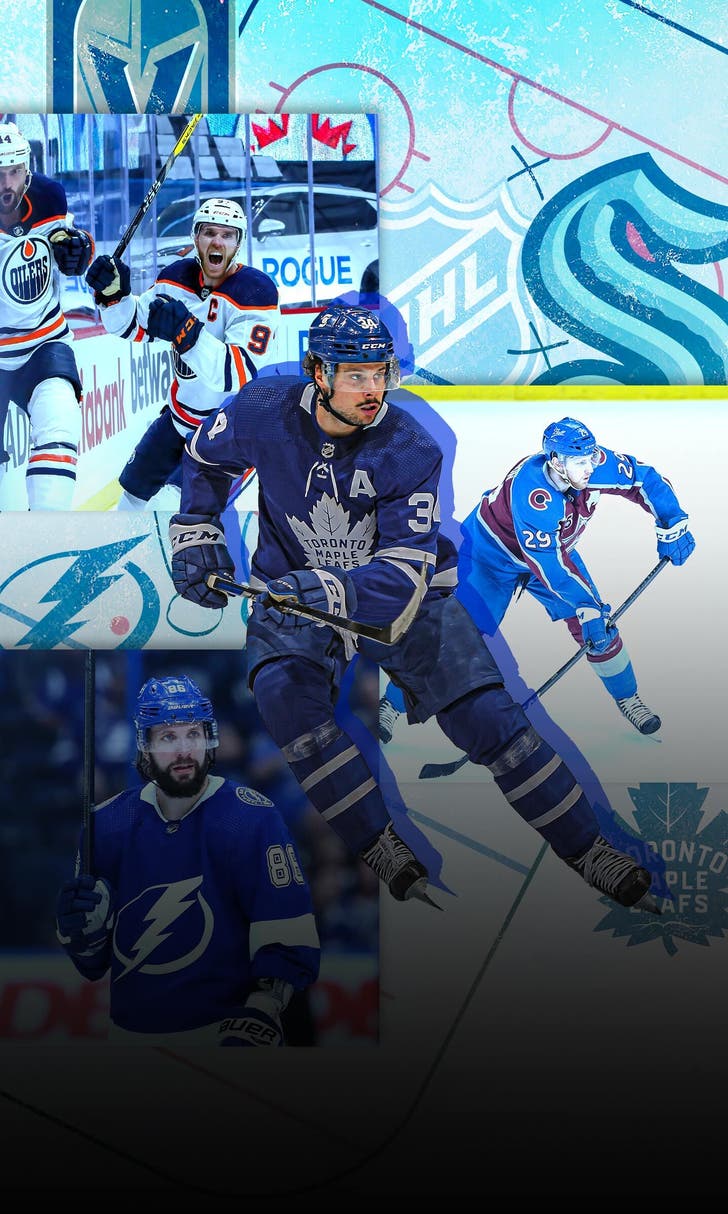 Let's Get Kraken
Let's Get Kraken
As we preview the 2021-22 NHL season, all eyes are on Seattle's new franchise and Tampa Bay's bid for a three-peat.