Devils-Bruins Preview
BY foxsports • December 20, 2015
Enjoying their best stretch of the season, the Boston Bruins have a chance to move within a point of the top spot in the Atlantic Division.
The Bruins look to continue getting production from throughout the lineup and maintain their success against the visiting New Jersey Devils on Sunday night.
After missing the playoffs last season, Boston (18-9-4) was middling at 8-8-1 following a 5-4 home loss to San Jose on Nov. 17. The Bruins have since turned their season around, going 10-1-3 to climb into second place in the division, three points back of struggling Montreal.
"We kinda look at our game and how we need to play. If we worry about that, as you can see the standings is taking care of itself," coach Claude Julien said. "We're back in the mix, and we know that. We're three points behind them. It's not like we're oblivious to it or we don't pay attention to it.
"The things you can control is what you should be focusing on and that's our play."
The Bruins' play - particularly their scoring - has been outstanding. They've had 17 players score at least one of their 45 goals over the past 14 games with Brad Marchand leading the way with nine.
"To have the scoring from the third and fourth lines is important," center Ryan Spooner said. "I think it takes a team from being good to being great. It's been good to see."
Spooner has collected half of his career-high 22 points over the past 14 games. He had a personal-best four assists, getting one on each goal of rookie Frank Vatrano's hat trick in Friday's 6-2 win at Pittsburgh.
Spooner scored in overtime to deliver a 3-2 win at New Jersey on Feb. 27 in his only career meeting with the Devils (16-13-4).
Boston has won 15 of the past 18 matchups, including eight of nine at home.
Patrice Bergeron has 16 points in his last 15 home meetings with New Jersey. He has nine points over his past seven games overall after scoring twice Friday.
Tuukka Rask has been a major contributor during Boston's surge, going 8-0-2 with a 1.42 goals-against average and three shutouts in his last 10 appearances. He's posted a .972 save percentage during five straight home wins.
He'll be facing a New Jersey team that has been outscored 11-4 in a 1-3-0 stretch. The Devils fell 2-1 to Anaheim on Saturday, two days after losing 5-1 to Florida while managing just 38 shots combined over both.
"Our execution on offense needs to be better," coach John Hynes told the team's official website. "Our passing, our receiving, those things need to be better when we're on the attack, coming out of our zone.
"We believe in what we're doing and we just continue to go through the process. Every team has to go a process of adversity. How you deal with that and come out of that, if you do it the right way, it makes you a stronger team."
Corey Schneider figures to be in net for the Devils after backup Keith Kinkaid started Saturday. Schneider, a Boston native, is 0-2-1 with a 3.03 GAA in his last three starts against the Bruins.
---
---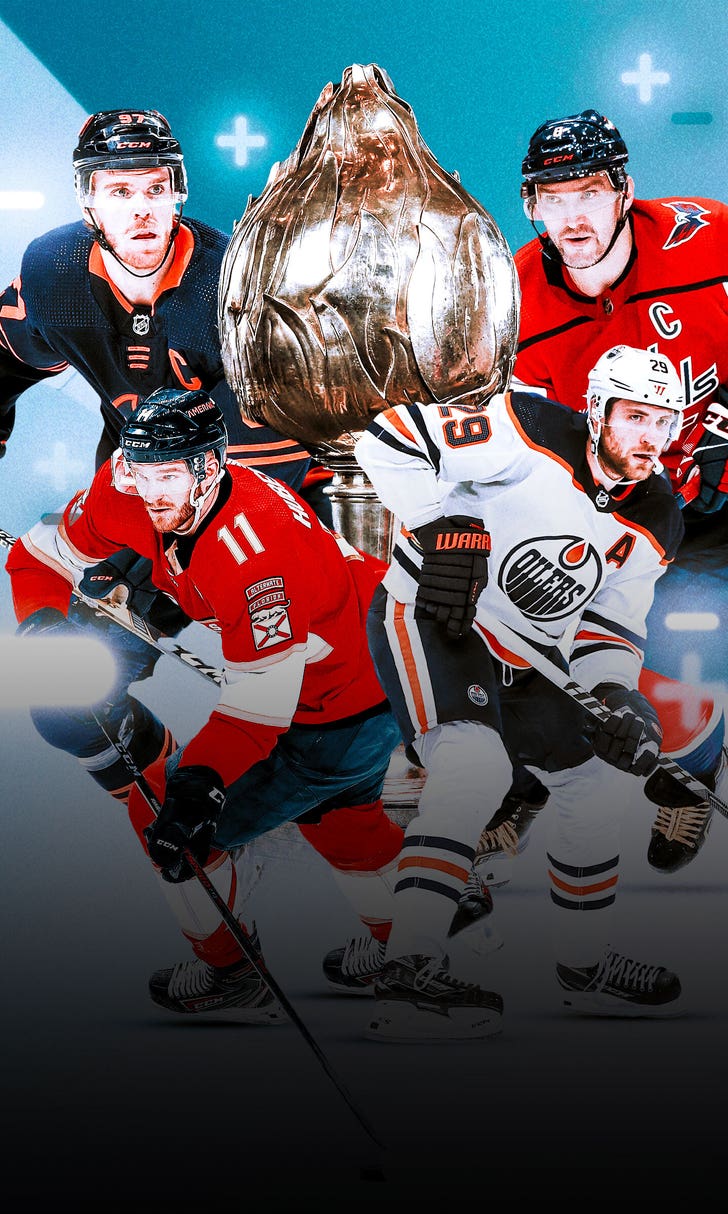 NHL Odds: Lines, betting on who skates away with Hart Trophy