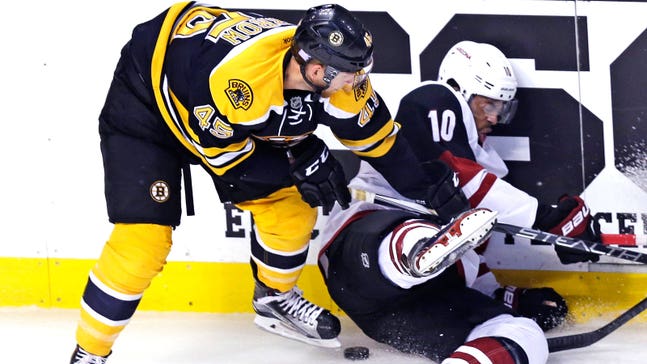 Coach Claude Julien offers good news on pair of injured Bruins
Published
Oct. 28, 2015 9:46 a.m. EDT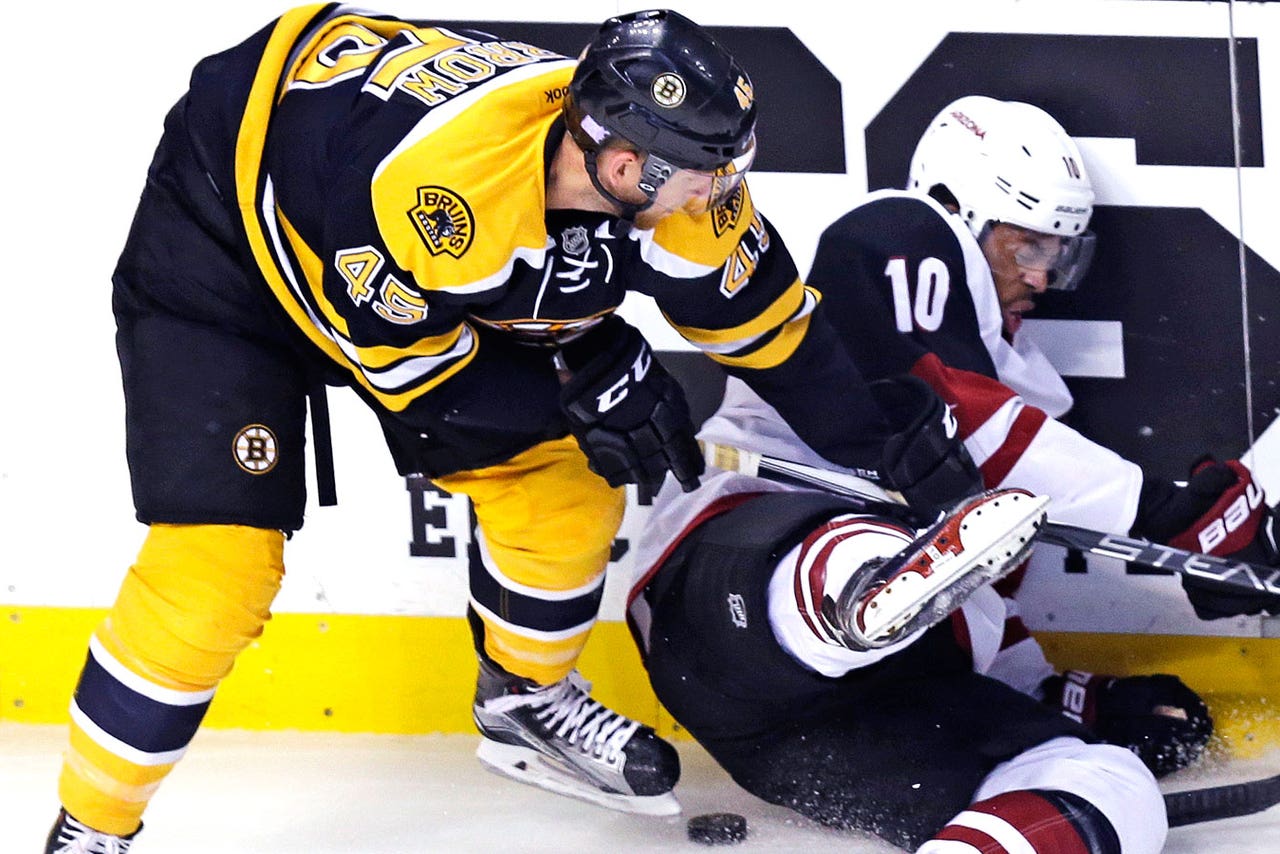 The one bit of bad news for the Bruins following a 6-0 win over the Arizona Coyotes Tuesday was that Kevan Miller and David Pastrnak both left the game due to injury.
Miller's injury came when he collided awkwardly with the boards following a hook in the second period, and despite initially returning to the game, the defenseman subsequently missed the entire third period. 
Pastrnak appeared to get hurt after taking a shot to the foot in the third period, and he missed the final 8:48 of the game. But according to Claude Julien, neither injury is as bad as it might have seemed. 
"We took [Miller] out more as precaution because of the score," Julien told the media after the game. "At that stage, we didn'€™t want to risk anything more that we needed to so we sent those guys to the room."
It looks like Bruins fans can breathe a sigh of relief now. 
(h/t WEEI)
---
---