Anaheim Ducks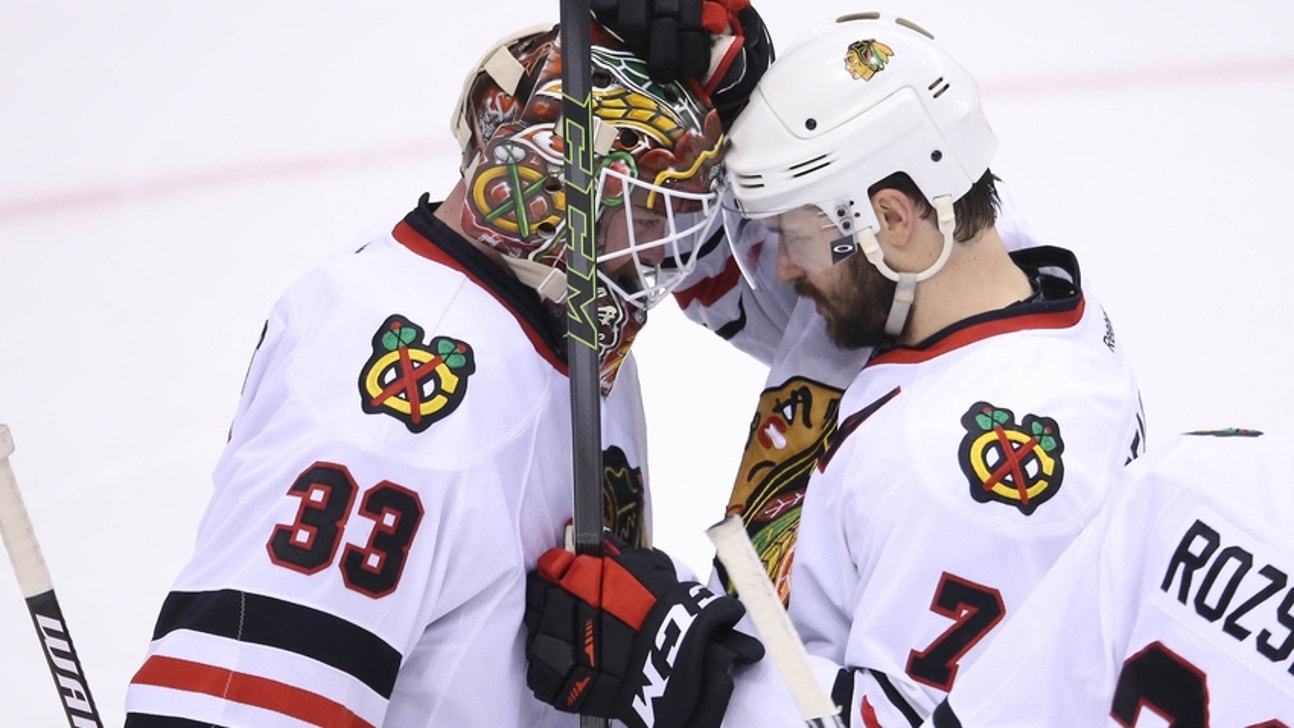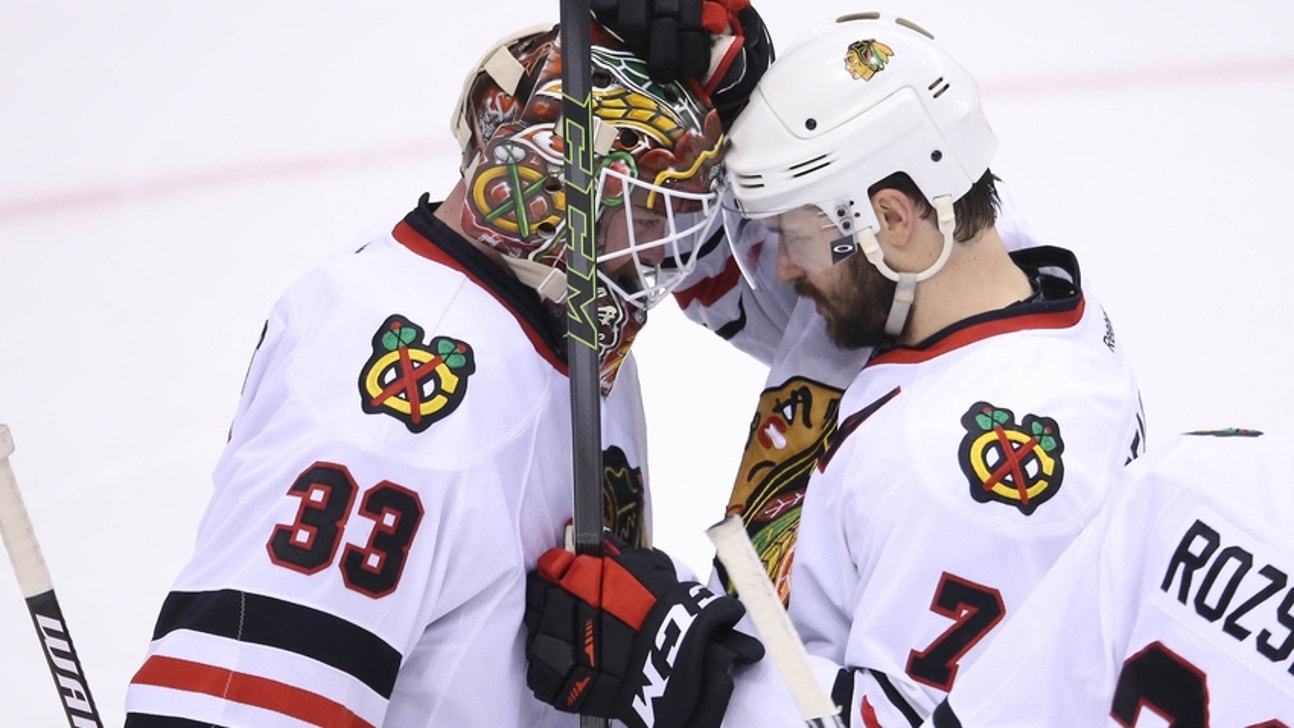 Anaheim Ducks
Chicago Blackhawks' Who's Hot, Who's Not: Oh My Darling
Updated
Mar. 4, 2020 6:04 p.m. ET

Fansided, Aaron Goldschmidt/FanSided via Blackhawk Up
Coming off an impressive November, the Chicago Blackhawks have maintained first place in the Central Division even with key injuries
The Chicago Blackhawks have been thin at forward all year and got even more thin with the loss of captain Jonathan Toews at the end of the Circus Trip. But somehow these Hawks' are stringing together wins.
The Hawks' have taken on the "next man up" mentality and found production from unlikely contributors.  Marian Hossa has seemed to put this team on his back ,but there are other players recently who have heated up.
On the other side of the coin, the Blackhawks are still struggling to kill penalties and win faceoffs. Somehow they are still on top of the division, but special teams will need to tighten up as teams begin fighting for playoff spots.
The Blackhawks have also started to whittle down their young forwards group. With Nick Schmaltz being sent down to Rockford, there has been more minutes for the other young forwards that have been taken advantage of.
Dec 9, 2016; Chicago, IL, USA; Chicago Blackhawks goalie Scott Darling (33) makes a save on New York Rangers right wing Michael Grabner (40) during the first period at the United Center. Mandatory Credit: David Banks-USA TODAY Sports
Scott Darling
Although it's taken a couple games for him to warm up, Scott Darling has proven to be a solid backup in relief of Corey Crawford. In his first two games as the Blackhawks' No. 1 goalie, Darling struggled. He went 0-2 allowing five goals with a save percentage of .919.
In the last three games, Darling is 3-0-1, allowing three goals with a save percentage of .976. His overtime loss was in a goalie showdown with the New York Rangers and former Blackhawks goalie Antti Raanta, and he managed to avenge that Tuesday with just one goal allowed.
So much about playing goalie revolves around focus, and it isn't easy to get focused when you're not playing every day. But Darling has done a good job coming in cold, as he did when he relieved Crawford in the 2015 playoffs against the Nashville Predators.
This time there are a lot of new players on the team, so finding chemistry, especially with defensemen, can be challenging at first.
Darling and the Blackhawks will have a tough test coming up this week when they face the Islanders, Blues, and Sharks.
Nov 25, 2016; Anaheim, CA, USA; Chicago Blackhawks right wing Ryan Hartman (38) shoots on goal against the Anaheim Ducks during the third period at Honda Center. Mandatory Credit: Gary A. Vasquez-USA TODAY Sports
Ryan Hartman
There were a handful of young players who made the Blackhawks out of camp, but none with more pressure than Ryan Hartman.
The 2013 first-round pick for the Blackhawks was tasked to fill the shoes of fan favorite Andrew Shaw when Shaw was traded over the summer to Montreal. Hartman, like Shaw, has a reputation of being a pest so they were immediately compared.
After not being drafted, Shaw had to earn his stripes by using his energy and physicality to get attention from an NHL team. Hartman, however, has the skill to showcase more than that.
Hartman made his mark this season on the annual Circus Trip when he scored goals in back-to-back games in Calgary and Vancouver. He has auditioned at the first-line winger spot and been successful with Toews and Hossa as his linemates.
In the last six games, Hartman has turned up the volume physically, registering 19 hits with two assists. One stat that stands out to me is that he has four penalty minutes on the year.
Hartman has focused on playing a clean efficient game that will keep him at the pro level.  It also looks like coach Joel Quenneville has been increasing his minutes per game to around 15 minutes, up from 10 minutes earlier in the season.
Dec 11, 2016; Chicago, IL, USA; Chicago Blackhawks right wing Patrick Kane (88) with the puck during the first period against the Dallas Stars at the United Center. Mandatory Credit: Dennis Wierzbicki-USA TODAY Sports
Patrick Kane
This guy should be in this article every week. The reigning MVP is picking up right where he left off last year being a point-per-game player.
Typical center Artem Anisimov started the year hot, as did linemate Artemi Panarin. They probably still make up the best line in hockey dating back to last year. With Anisimov's dirty goals in front of the net and Panarin's deadly one-timer, Kane is having no problem racking up points playing with these two.
In the last six games, Kane has four assists. With his line taking most of the offensive-zone draws while Toews was out, there had been pressure on Anisimov to win faceoffs, which he isn't the best at.
Kane's line seems to be most productive 5-on-5 in transition situations. With Brent Seabrook returned and the defense healthy again, the Blackhawks' transition game will again thread opposing teams' defensive corps with stretch passes and cross-crease one-timers.
Nov 6, 2016; Chicago, IL, USA; Dallas Stars right wing Adam Cracknell (27) shoots the puck against Chicago Blackhawks left wing Tyler Motte (64) during the second period at United Center. Mandatory Credit: Mike DiNovo-USA TODAY Sports
Tyler Motte
After starting the season hot with six points in the first 12 games, Tyler Motte has cooled off. Motte also missed some time with an injury, and since returning November 19 he hasn't scored a point.
After being extremely productive in college at Michigan, Motte has had to change roles on the Blackhawks. He has been in more situations at the pro level where he has been asked to kill penalties and play smart defensive hockey. He's done a good job blocking shots and battling in front of the net at the NHL level, which has helped his overall game.
blackhawks
Blackhawk Up 11wChicago Blackhawks' Hockey Is Back, In Multiple Forms
More headlines around FanSided:
12w - Chicago Blackhawks Morning Links: Go Team North America12w - Chicago Blackhawks Ex-Forward Brandon Saad Has "No Regrets"12w - World Cup Of Hockey Early Reactions: Team USA In Trouble12w - Chicago Blackhawks' Early World Cup Experiences Mixed12w - World Cup Of Hockey Predictions: Winners, Crawford And MoreMore News at Blackhawk Up

The Blackhawks definitely like Motte because he's a "yes man." This means he's willing to do and say all the right things to put the team in front of himself. Not a lot of guys like standing in front of the net or killing penalties, but doing the dirty work gets you ice time.
Blackhawks' Penalty Kill
This explanation will be short, much like my tolerance for this statistic:
The Chicago Blackhawks currently rank 30th in penalty kill percentage at 72.7.
Yes, that number is atrocious but let's do our best to break it down.
It all starts with a penalty. Currently, the 'Hawks are 26th in the league with 214 penalty minutes. The Blackhawks don't have a specific player in the top 100 players with the most penalty minutes in the league. The player with the most minutes is Jordin Tootoo with 16, and he rarely plays anymore.
Through 30 games, the Blackhawks have given up 16 powerplay goals in 96 opportunities. To the Blackhawks' credit, most of these goals came earlier in the season where even if the puck was a cheeseburger, nobody on the 'Hawks could stop it from going in the net.
Interestingly enough, the Carolina Hurricanes are first in the league in penalty killing at 92.3 percent. I think I'd rather be in first place and have a horrible penalty kill percentage, but regardless this needs to improve.
Oct 14, 2016; Nashville, TN, USA; Chicago Blackhawks center Jonathan Toews (19) and Nashville Predators center Mike Fisher (12) face off to start the game at Bridgestone Arena. Mandatory Credit: Christopher Hanewinckel-USA TODAY Sports
Blackhawks' Faceoff Percentage
The Blackhawks are designed to be a puck possession team, and you can't be that without the puck, right?
The 'Hawks are currently ranked 25th in the league, winning 48.2 percent of all draws. It doesn't help when your best faceoff player has been out due to injury. Below is a list of faceoff percentages for Blackhawks centers prior to Tuesday's win against the Rangers:
Getting Toews back helps a lot, but he can't do everything. Maybe this will be something Stan Bowman will look to address via trade at the deadline this year.
Smaller centermen such as Schmaltz and former Blackhawk Teuvo Teravainen had trouble winning faceoffs at the pro level most likely because of their size. Going against guys like Sidney Crosby, Claude Giroux and Ryan Kesler isn't an easy thing to do regularly. Let's hope more help is on the way.
More from Blackhawk Up
This article originally appeared on
---
---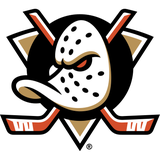 Get more from Anaheim Ducks
Follow your favorites to get information about games, news and more
---