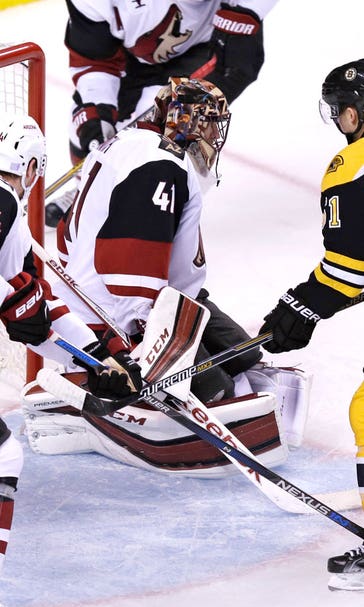 Bruins manage first home win by 'dumbing game down'
October 28, 2015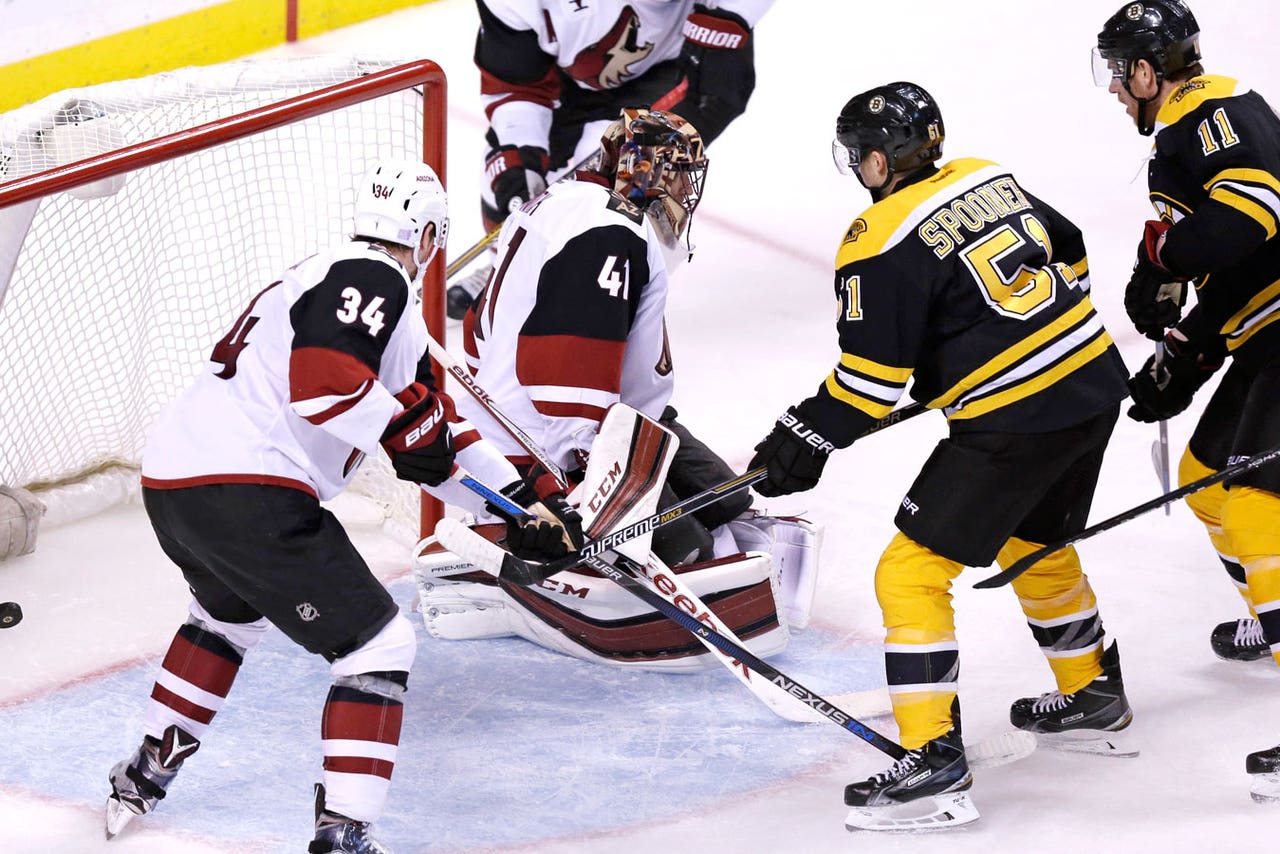 Out of the gate this year, there was no such thing as "home sweet home" for the Bruins who, through the first seven games of the season, played their worst hockey in Boston. The team collected an 0-3-1 record at home through its first four home games. 
But that trend changed on Tuesday night as the Bruins thrashed the Arizona Coyotes, 6-0, at the TD Garden. The secret, according to the team, was just a simple shift in mentality.
"Starting at home with the new faces we had and everything, I'm not making excuses, but it was almost like we were trying to put on a show," Bruins' defenseman Torey Krug told the media after the game. "Trying to impress people and say, 'This is what we have.' Then we went on the road and dumbed the game down, simplified ourselves and played really basic hockey, it turned out to be a lot more fun for us."
The Bruins displayed much of what has made the team successful on the road in Tuesday night's home win. David Krejci, the league's second-leading scorer, netted two goals, and the power play hit pay-dirt with a third period tally. The Bruins also showed off a few skills that have been scarce no matter where they play this year. For once, the defense looked like it could hold its own, and Tuukka Rask finally earned his first shutout of the season.
While one win likely won't fix many problems fully, Tuesday's win finally got a monkey off the Bruins' back and is a good step toward making home a more hospitable place for the Bruins to play.
(h/t WEEI)
---
---