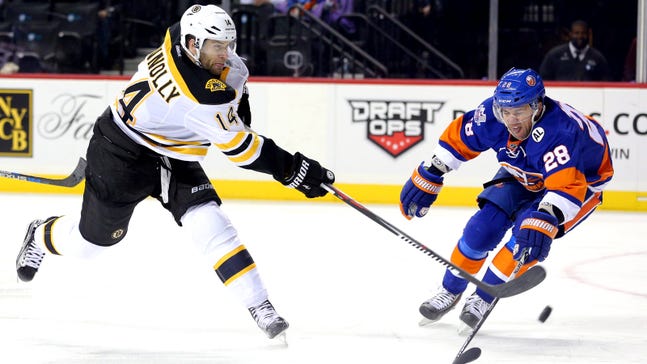 Bruins F Brett Connolly shows support for injured college hockey player
Published
Nov. 3, 2015 10:48 a.m. ET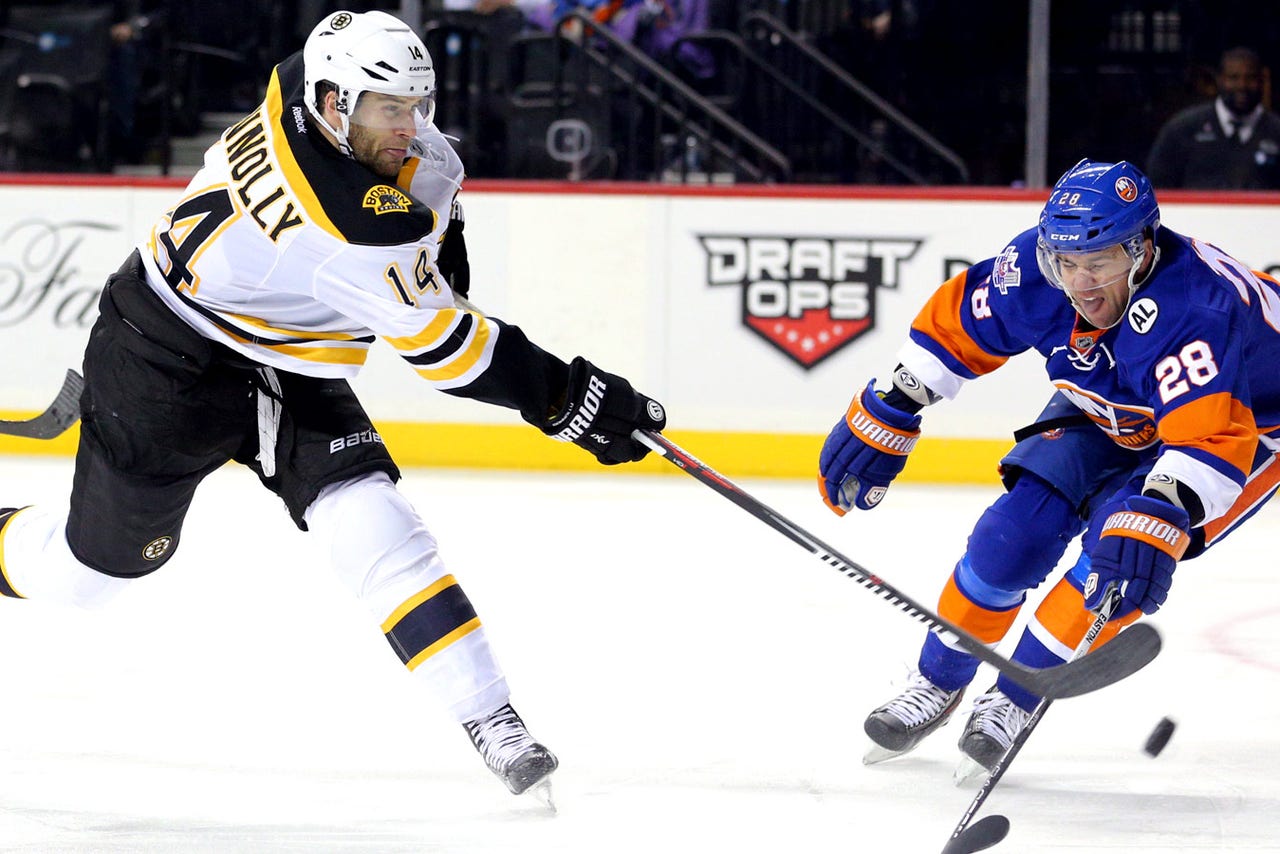 Boston Bruins forward Brett Connolly used his day off on Monday to show support for a college hockey player suffering from a serious injury. 
According to a GoFundMe page, Jason Stephanik -- a sophomore forward for the SUNY Geneseo hockey team -- has been hospitalized due to a fracture to the back of his skull and bleeding in his frontal lobe. The GoFundMe page said Stephanik has had seizures as a result of his injuries, which have seriously affected his speech. The page said the cause of his injuries are unknown. 
The GoFundMe page indicated Stephanik has shown some recent improvement.
"As of Nov. 1, 2015 he has shown some signs of progress by walking with little aid," the page said. "He is facing a long road in which we are hopeful he fully recovers."
The page aims to raise funds for Stephanik's medical expenses, and as of Tuesday morning, donors had raised $21,305 toward the goal of $25,000.
Stephanik played in 16 games last season for the Knights and recorded six points (one goal, five assists). The Knights opened their season on Oct. 30 this year. Stephanik did not play in either of the two games.
Connolly's connection to Stephanik is unclear.
(h/t GoFundMe) 
---
---